For all the latest news on athletes in the NW you can follow us on Twitter. Taylor Barton ( @TaylorBarton12 ), Jordan Johnson ( @JordanJNEI ), Ryland Spencer ( @RylandNEI ) and NEI ( @NWEliteIndex ). You can also find us on Facebook by giving us a *Like* at NEI Facebook .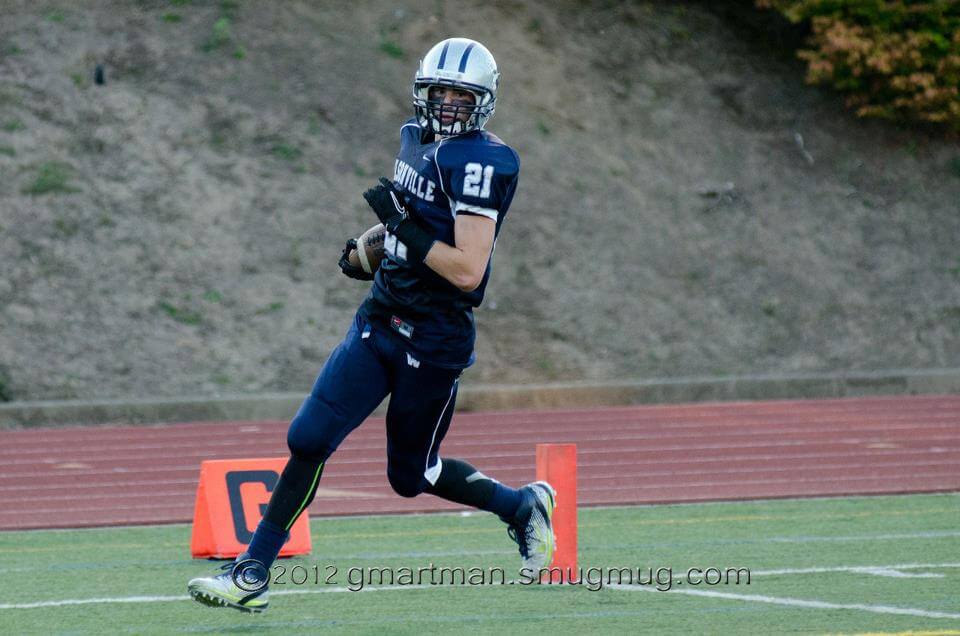 Tanner Shipley 6-2 185 Sr. RB/WR/DB Wilsonville – Shipley offered by BYU as a Running Back.
5A State Player of the Year Candidate Tanner Shipley (6-2 185 Sr. WR/RB) currently holds offers from Oregon St, Colorado, BYU, and Wyoming and earlier in the season committed to BYU as a wide out even though he plays running back for his Wilsonville Wildcats.
Shipley decided to de-commit so he could explore all of his options thoroughly, and has now been offered by the Cougars as a RB instead of a WR. Tanner has rushed for 1299 yards and 17 Tds on 10.48 yards per carry, while amassing 1,774 all purpose yards and 19 total touchdowns. Ship projects as a WR, but is versatile enough to do both and BYU obviously feels the same way. He says, " Im excited they saw the potential in me at that position which im playing right now, it means a lot".
We have gotten to know Shipley well over the last couple of seasons and whoever lands him is getting a quality kid on and off the field. We will keep you updated as the recruiting process unfolds.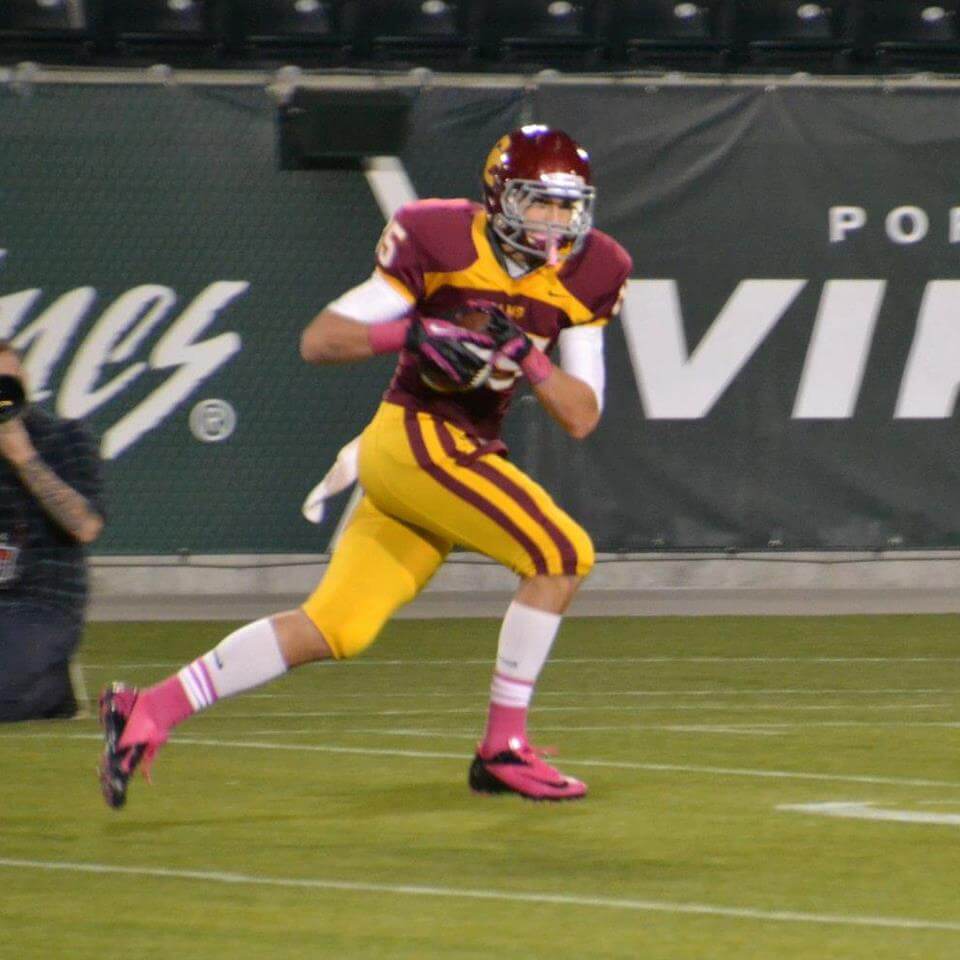 Lawrence Wilson 6-3 205 Sr. WR Central Catholic – Wilson adds Georgetown to list of high end academic offers.
If we are talking about a combination of athletic ability and academics this might be the most highly recruitable kid in the northwest. His 4.1 GPA and ridiculous test scores compliment the fact that he is one of the top WR's in the region. Harvard, Princeton and most recently Georgetown have come calling and Wilson will have a tough yet exciting decision to make in due time.
Lawrence is still an individual that could pick up additional offers as he has accounted for close to 500 yards receiving, on 25 catches and 4 Tds. He is part of a Rams team that is currently ranked #3 on our NEI Top 10, and a kid we can't say enough good things about. " Im really excited about the opportunity that Coach Kelly and Georgetown have given me, as its a truly humbling experience to be in this situation…Georgetown is a great school with a great football team and its awesome to be able to have this as an option".Wilson attended all of our elite events in the off season and is someone we are big backers of.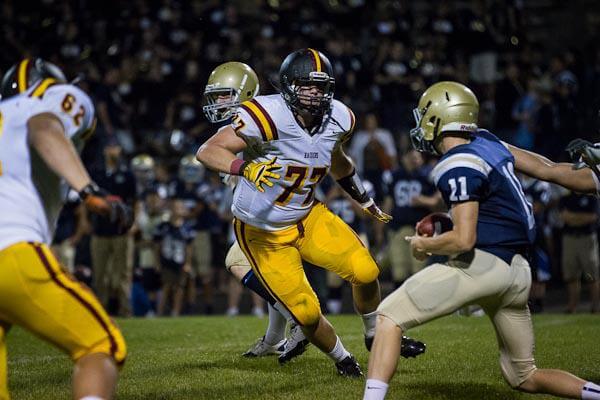 Austin Powell 6-4 265 Sr. DL/OL Crescent Valley – PSU commit Powell adds preferred walk on Offer from Ducks.
One of the NW's top lineman, Austin Powell of Crescent Valley, who has already committed to PSU received a hand written letter from Chip Kelly and the Oregon Ducks the other day as the quack attack would also like to have his services. Powell has had an impressive senior campaign being the leader of a talented Raider line.
CV sits at (7-3) going into the 16 team playoff round and Powell is excited about everything, " I think we are going to make a good run, we have been playing much better as of late and I think starting to put everything together….It was an honor to get a letter and walk on offer from Coach Kelly, but Im excited about my future as a Viking".
PSU Head Coach Nigel Burton has done a phenomenal job of getting a host of the state's top recruits to stay at home, and they will be reaping the rewards from all of that shortly.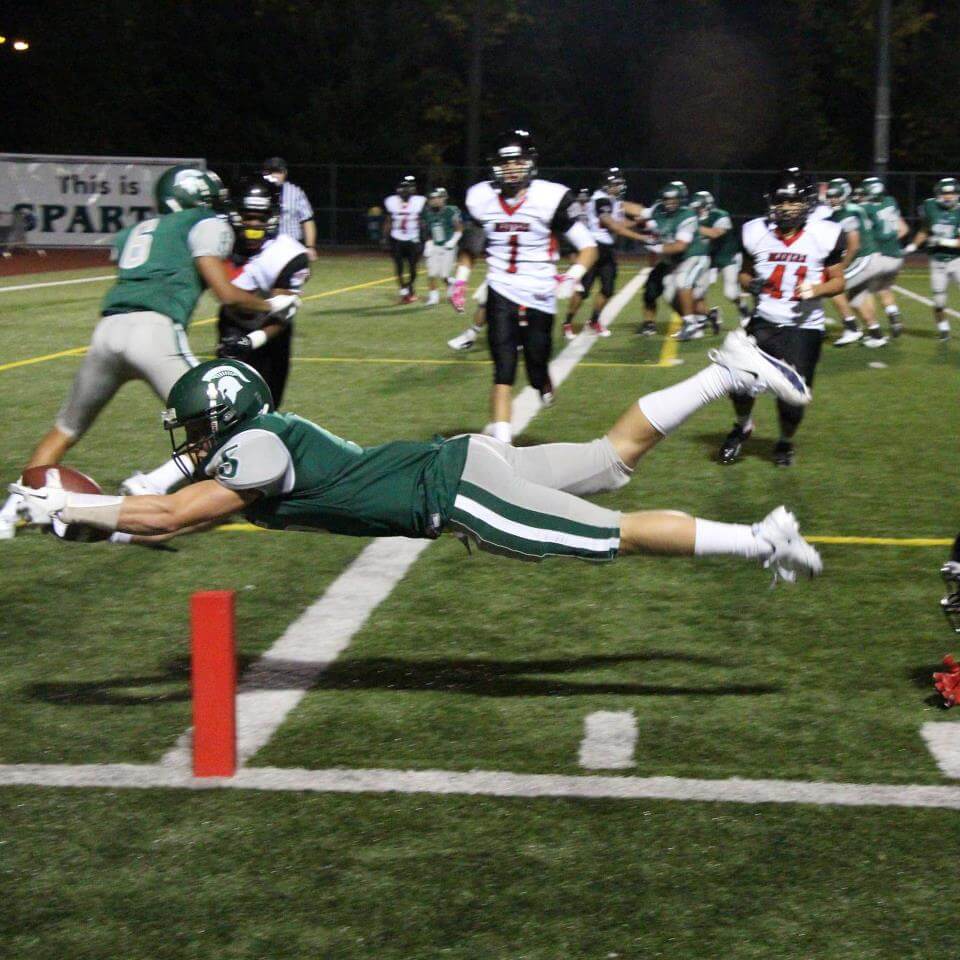 Trevor Barney 5-9 165 Sr. WR Skyline – One of WA's top receivers gets first offer from Georgetown.
One of Washington's top WR's, Trevor Barney, has been busy catching passes from the nation's top QB in Max Browne. Barney is the team leader in Td receptions with (7) on a squad that uses more receivers then most other people have players. He has accounted for 359 yards receiving on 19 receptions for the Spartans, who are (10-0) and ranked #1 in the state at the 4a level.
Barney won a state title last year with Skyline and lead the team in Td receptions with (10), hauling in 53 passes for 697 yards. His counterparts include NEI favorite Nic Sblendorio (38 rec, 604 yds, 5 Tds) who has a D1 offer from N. Colorado and is ranked our #2 WR state wide for the 2013 class. They also have high profile athlete Matt Sinatro who has had hauled in 468 yards and 6 Tds.
Trevor's a quality kid and is also ranked one of our Top 10 WR's state wide. We wish him the very best and will keep you updated as things happen.