At NEI, we are always looking to expand our coverage. For a few years now we have been kicking around the idea of covering youth football, as there are many quality programs around the state.
With that, we are excited to announce the appointment of Breck Johnson to head up our youth coverage. We couldn't be more excited to have Breck as a part of NEI, as he brings the same level of passion and excitement already possessed by the other members of our site.
Johnson will be solely responsible for covering everything youth related, which will begin with his coverage of the Indoor Youth Football League (Tacoma). His articles will begin in the rotating box on the front page of NEI, and in the future there will be a "Youth" tab on the main header toolbar.
We would like to welcome Breck, and look forward to this new venture as NEI once again grows its coverage of football in the Northwest.
Ryland Spencer – NEI
---
Breck Johnson
---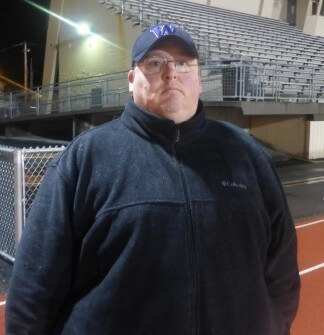 Youth Analyst
Breck Johnson has spent most of his life in the Northwest, He Graduated form Peninsula high School in Gig Harbor in 1986.
He's a coach with a decade of coaching experience, seven of those years with a Federal Junior Football program with 6 of those years as their Athletic Director/Webmaster, he is also in his third year as a Arena Football Coach.
Breck also has 10 years of playing experience ending with a injury with an ARMY Semi-pro team in South Carolina.
Breck truly believes that some of the proudest moments a coach can have is to see them go on to attend and play in college, so he's now committed to player development as a founding member and director with the Indoor Youth Football League (IYFL)
Even though he loves to watch the Seahawks, Huskies and Eastern Eagles. His favorite is watching Friday night and Saturday youth northwest football.