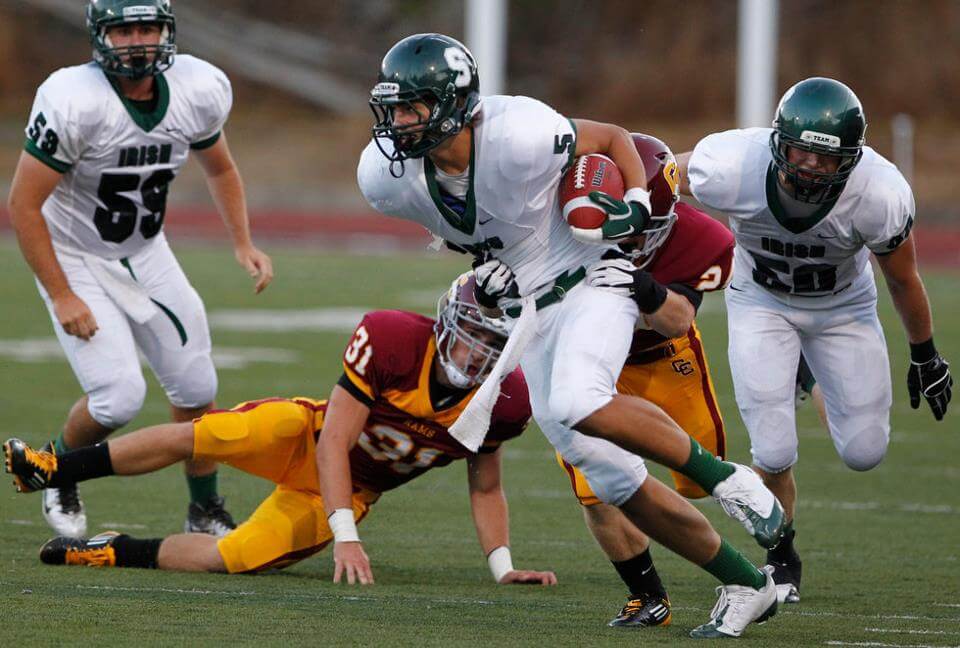 One of the top overall athletes and Junior WR's in the State of Oregon, is another very talented Eugene kid in WR Mitch Herbert (6-3 180 Jr.WR/S) of Sheldon HS. We currently have him ranked the #2 WR state wide for the class of 2014. His size alone makes him a viable target, but his overall athleticism makes him that much more dangerous.
He hasn't broken out numbers wise, but he will. Thus far he has caught 6 balls for 101 yards and a TD, with some of these numbers being deceiving as they have blown out there last two opponents, with subs entering the game quickly. He is one of the top two way junior threats in the state, and is an equally dangerous safety. He could very well project on the defensive side of ball, as there are a lot schools that would be interested in a super athletic 6-3 DB.
Earlier in the summer NEI favorite Connor Strahm said, " JJ you got to check out Mitch Herbert, the kids the real deal and will play both ways for us". Strahm couldn't have been more right as Herbert's future is extremely bright. Against Southridge he looked the part catching his first Varsity TD from 36 yards out. Friend and talented teammate Marcus McGovern echoed some of the same sentiments, " Mitch is incredibly talented, he will be one of our best players"
The Irish are currently ranked our #1 6a team in Oregon, going 4-0 thus far with wins over #9 Southridge and #5 Central Catholic, who just beat Jesuit. As a team the Irish have blasted people for the better part of the last decade. Over the last three and a half seasons the Irish are 43-2 with two state title appearances, and a 2010 state championship.
Herbert recognizes the tradition and understands the ball will be spread around with all of the athletes that they have. Unless your name is Connor Strahm the ball is distributed pretty evenly. Herbert says, " right now we are just focused on getting better each opportunity we get, whether its practice, watching film, or on Friday nights". He continued, "personally I'm just looking to work as hard as I can, to help our team in any way possible".
Its hard to get the Sheldon kids to talk much about themselves as they have been taught well. Lane and Marty Johnson run a first class organization as we have said time and time again. There are a host of players to talk about on this Irish squad, and Herbert is one of the top underclassmen in Oregon. Expect to hear this name for years to come, as his brother's will be just as good.