*In the future this article will be found under the "Players Of The Week" tab at the top of your screen. This will allow us to have more space on the main page to showcase more athlete articles on our main page.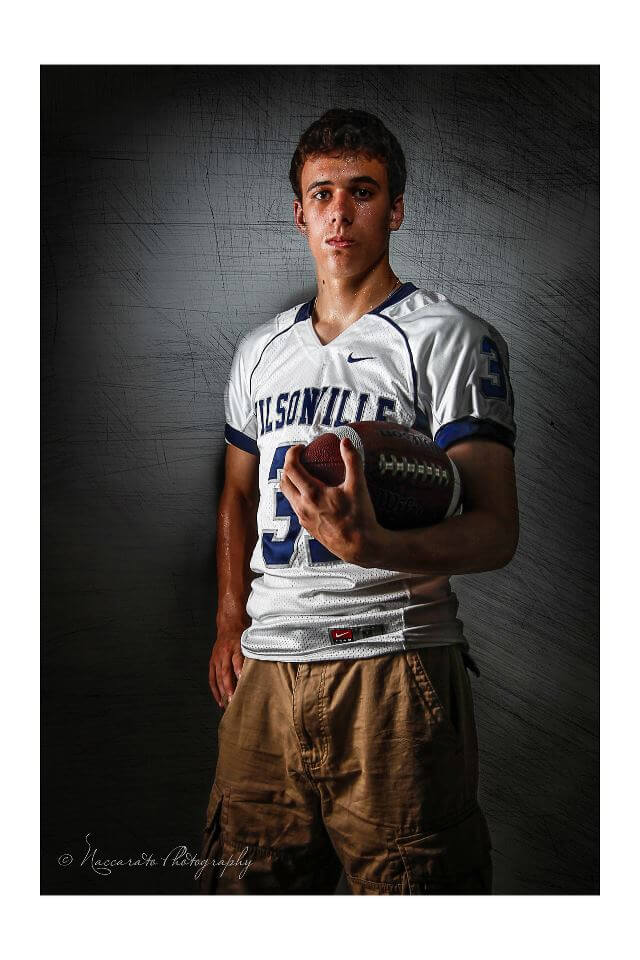 Dan Sherrell, Jr. RB Clackamas – The junior continued his impressive year carrying the ball a season high 40 times for 284 yards and 5 Tds (50, 6, 4, 3, 20 runs) in the Cavaliers 45-21 win.
Devvon Gage, Sr. RB/LB 18-146-3 Tds, John Marshall, Sr. RB 18-130-1 Td- The duo helped the Oly's get back in the win column after a tough loss to West Salem last week with a 36-33 win over Grant.
Caleb Ash, Sr. RB Eagle Point – Ash went for 122 yards and 3 Tds on 11 carries as the senior helped EP blow out a N Eugene team that has recently gotten a couple wins.
J.B. Holmes, Sr. RB Lake Oswego – The senior continued his impressive season with Td runs of (60, 13) in the Lakers 41-0 blowout win over West Linn.
Zach Floyd, Sr. RB Tigard – The leading candidate for Conference Player of the Year carried the ball 17 times for 267 yards and 2 Tds, while also throwing for 2 Tds out of the Wildcat formation in the Tigers 42-24 win over a good McMinnville team.
Gage Gubrud, Jr. QB Mcminnville – One of the top junior QB's in the state was 23 for 31 for 276 yards and 2 Tds in the loss to Tigard.. Gubrud is legit
Maurice McSwain, Jr. ATH Aloha – One of the top junior athletes in Oregon continues to help his team in every way possible as he hauled in 34 Td rec, and 89 yard kick return in the Warriors 50-28 win, taking the team to 5-0.
Cole Chandler, So. QB Silverton – One of the top sophomore QB's in the entire NW who threw 2 big time TD's (28, 23) with a 32 Yd rushing TD that helped the Foxes in the big win. This is a kid we will hear a lot about moving forward.
Johnny Ragin, Sr. LB Wilsonville – 11 tackles, 2 sacks and a ton of hurries for one of the top LB's in the region as the Cats beat the defending 5a champions at home. The Adam Guenther led Wildcats have as good a chance as anybody to win a state title this season.
Evan Colorito, Sr. LB Beaverton – Kids a beast and almost single handily beat a good Southridge team on Friday. His ability to disrupt an offense, on all fronts has been incredible. Multiple sacks, hurrries, knock downs, etc…
AJ Woodin, Jr. QB /Jordan Morgan, Jr. WR Southridge – Potentially the most dangerous Junior WR/QB tandem in the state. They seem to connect on a couple Tds every week.. 2 more Rec Tds (68, 13)
Ryan Walsh, Sr. RB Wilsonville – This kid just doesn't quit; His average yards per touch is through the roof as he carried the ball 6 times for 158 yards and 3 Tds (93, 9, 31) in another game that shows how dangerous Wilsonville can be.
Tanner Shipley, Sr. RB/WR Wilsonville – Maybe the leading Candidate for 5a Offensive State Player of the Year along with his teammate Walsh; 3 moreTds (3 yd rush, 60, 25 receptions)
Karsten Short, Sr. WR Sandy – The senior receiver did a great job of catching most everything thrown his way with 11 catches, for 143 yards and a TD, from talented QB Justin Adams in the Pioneers loss to Milwaukie.
Richard Ramsey, Sr. RB Milwaukie – Ramsey got in the mix on both sides of the ball and had another big week, as he rushed 9 times for 161 yards and 2 Tds (65, 47) with a 79 yd Int return.
Max Bailey, Sr. QB Putnam – The senior QB got in a groove and completed 8 of 11 passes for 252 yds, and 5 Tds in the Kingsmen 68-40 win over Parkrose..
Cristian Morris, Sr. RB Sherwood – Morris continued to do work early and often carrying the ball 3 times for 103 yards, with 2 Td reception's to boot, in the Bowmen's blowout victory over Liberty 61-20.
Chris Garcia, Sr. RB/LB / Silverton Defense – The Foxes are legit and Garcia is one of the leading candidates for 5a defensive player of the year honors. Silverton's D created 5 turnovers and Garcia also carried the ball 29 times for 155 yards and a 57 Td run in #4 Silverton's upset victory of #1 West Albany.