*This list is a way to showcase this weeks top performances. I am sure I missed a few and would like to know the ones I did. You can either comment on here or send me an email at Ringerland@gmail.com.
*In the future, to find this list you will need to look under the "Players Of The Week" tab. Doing this will allow us to have more content about the great players from the Northwest on the front page.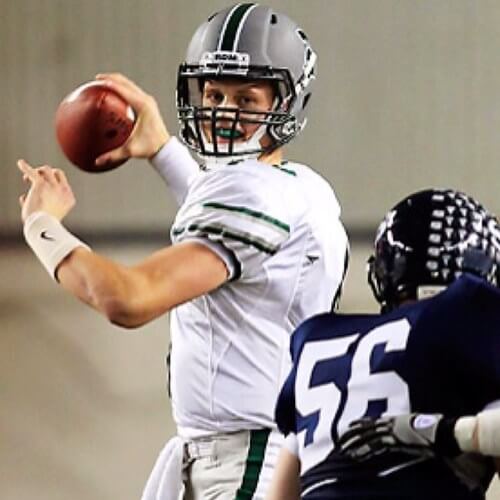 Max Browne, Sr. QB Skyline – In a 67-16 win over Garfield, Browne completed 15 for 18 for 233 yards and 4 TDs. The big key here is that those 233 yards put Browne over 10,000 passing yards for his career. Browne is a great kid and someone that all of us here at NEI think very highly of, on and off the field.
Ralph Kinne, Sr. RB Shelton – Well it should be no surprise to see his name here. Kinne again ran wild, this time on Homecoming vs the Foss Falcons. Kinne finished the night with 27 carries for 269 yards and 4 TDs in a 43-8 win. That brings his season total to 1,439 yards through just 5 games.
Drew Lewis, Jr. RB Eastlake – In our NEI/WIAANetwork Game Of The Week, Lewis went really broke out. He finished the night with 242 yards on 21 carries and 3 TDs. He also caught 5 balls for 60 yards and another score as the Wolves downed Inglemoor 34-23.
Billy Green, Sr. QB King's – The BYU commit seems to be making this list on a weekly basis. This week he completes 17 of 22 passes for 309 yards and 6 TDs as the Knights dismantled the Sultan Turks 45-6. King's is the #1 ranked 1A team in the state and for good reason as they are averaging 43.8 points per game this season and have really only been tested by Lynden, a high ranked 2A school.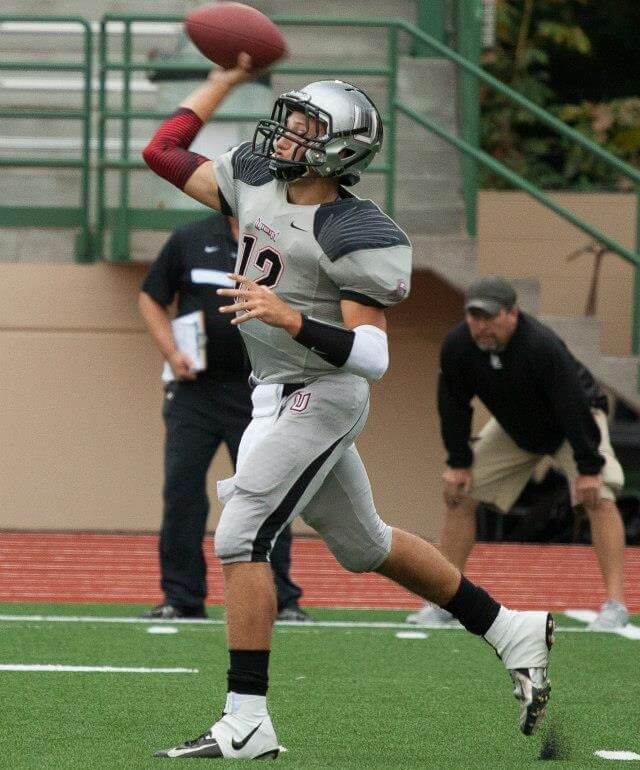 Nolan Henry, So. QB Union – One of 4 big time Sophomore QB's in the state of Washington, Henry had the best game of his very young career. In a 56-19 win over Heritage, Henry completed 13 of 15 passes for 325 yards and a TD. On the season Henry is completing nearly 70% of his passes for 904 yards and 5 TDs. Those are very good numbers for a Sophomore QB at any level, but to be able to do in the 4A classification is really something.
Nate Beasley, Jr. RB/John Norcross, Sr. RB Camas – In another game we had on the WIAANetwork, Beasley rushed 24 times for 231 yards, but never got in the endzone. That is because John Norcross was doing all the scoring. Norcross finished with only 7 rushes but gained 108 yards and had 4 TDs. He also caught 2 passes for 12 yards and another score. Camas remained undefeated with a huge 42-17 win over Skyview.
Devante Downs, Jr. RB Mountlake Terrace– Downs rushed for 129 yards on 16 carries and 4 TDs as the Hawks got back into the win column with a 48-0 win over winless Everett. This week the Hawks face the #3 team in 3A Meadowdale in what might make or break their season.
Victor Gamboa, Sr. WR Washington – Gamboa is one of the most explosive unknowns in the state and he had a great night for the Patriots in a losing effort. 10 catches for 175 yards and 2 TDs was not enough to get by Steliacoom who won 24-22.
Mario Gobbato, Sr. RB Blaine– Another huge day from the Borderites RB who finished with 20 carries for 318 yards and 3 TDs. He scored on runs of 43, 76 and 82 yards as Blaine beat Lynden Christian 30-0 to move to 4-1. Through 5 games Gobbato now has 1,326 yards.
Mac Shaw, Sr. QB Tenino – The Beavers remained unbeaten with a big 62-6 win over the Rainier Mountaineers in Evergreen 1A Conference play. On the night Shaw completed 16 of 18 passes for 264 yards and 6 TDs. Yardage wise, that is actually rather small for Shaw, but the TDs are right about average for him on the season.
Kyle Everett, Sr. RB / Brandon Leitzke, Sr. QB Granite Falls – Everett finished the evening with 24 carries for 167 yards and 4 TDs in the Tigers 41-35 win over Cedarcrest. Leitzke on only 9 carries had 144 yards. The win for the Tigers was their first of the year and continues a trend of getting better each week.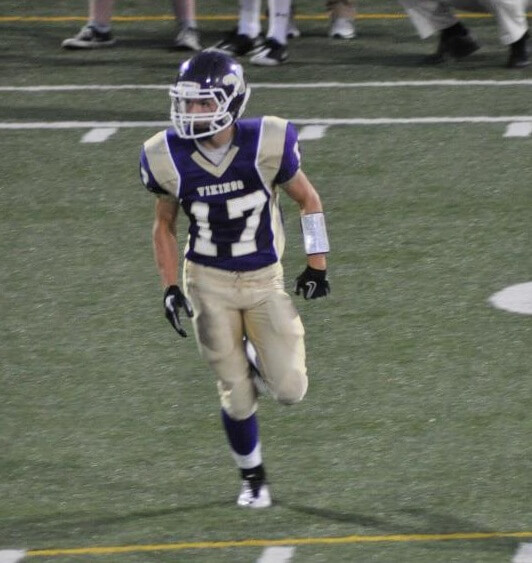 Conner Coleman, Sr. WR Lake Stevens – After last weeks 9-7 loss to Monroe, the Vikings took out their frustration on Mount Vernon with a 49-6 win. Leading the way was Conner Coleman who in only 6 receptions had 193 yards and 3 TDs. Coleman had 2 TDs of 74 yards and another that opened the scoring from 24.
Ryan Fassler, Sr. QB Prosser– The Mustangs appear to be back on track after a week 3 loss to undefeated and #1 ranked Othello. This is the second straight week on this list for Fassler who threw 292 yards on 23 of 29 passing and 3 TDs as Prosser destroyed previously unbeaten Ellensburg 58-7.
Brandon Pritchett, Sr. RB Clover Park – In a BIG 56-42 win over Orting, Pritchett (6-1 235) went "Beast Mode" when he carried 28 times for 341 yards and 6 TDs. The win over previously unbeaten Orting moved Clover Park to 2-1 in league play.
Carlos Perea-Vijarro, Sr. WR AC Davis – Perea-Vijarro had 6 catches for 140 yards and 2 TDs, but it wasn't enough as the Eisenhower Cadets came from behind to beat AC Davis 23-16.
Jacob King, Jr. QB Port Townsend – King was only 4 of 8 passing for 88 yards and a TD, but it was his 3 TDs and 188 yards rushing on only 6 carries that gets him on this list. Port Townsend hasn't exactly been a football power going winless the last two seasons, but King has been electric this season and has the Redskins at 3-2 on the year.
Ian Humphrey, Sr. QB Battle Ground – The Tigers remained undefeated with a 40-6 win over Evergreen (Vancouver). On the night Humphrey completed 19 of 24 passes for 372 yards and 6 TDs. Humphrey is now over 800 yards and has 13 total TDs for a team that is more know for running the ball.
John Nguyen, Sr. RB Bellevue – Personally I believe that Nguyen is the real key to Bellevue's offense. His ability to gain yards up the middle is what allows the other RBs to be so successful. I am not saying those guys wouldn't get the yards without him, but he is the key to that offense. This week in a 49-0 win over Juanita, Nguyen carried 12 times for 274 yards and 4 TDs.