*In the future this article will be found under the "Players Of The Week" tab at the top of your screen. This will allow us to have more space on the main page to showcase more athlete articles on our main page.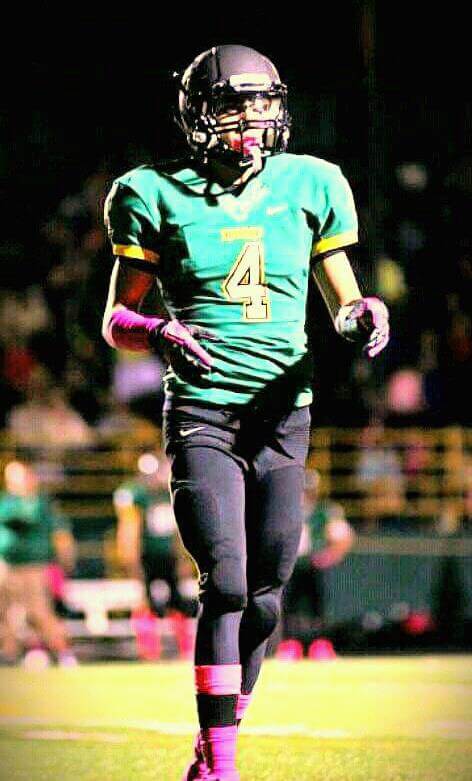 Deshawn Stephens Sr. WR/ATH Putnam – Anybody wondering if Stephens was back check out last nights stat line; 6 Tds in the first half with 3 punt returns for Td's (75, 55, 79)..2 rushing, 1 receiving in Putnam's 63-0 win over Liberty.. Coming off 40 Tds a year ago, NEI's #1 ranked WR.
Travis Derocher Sr. LB Newport (4A) – One of the region's leading tacklers for the last couple of seasons added 17 more tackles against Stayton giving him 89 total tackles for the season and 5 sacks.
Aidan Wilder Jr. QB / Lawrence Wilson Sr. WR Central Catholic – NEI's top ranked Jr. QB threw for 329 yards and 2 Tds, and Wilson grabbed 6 passes for 182 yards and both scores (74, 34).
Central Catholic Defense – The Rams D is playing lights out the last few weeks, and shut out a 5-0 Gresham team that had been playing well 37-0.
Thomas Tyner Sr. RB Aloha – The future Duck just ridiculous.. Rushed for another 311 yards and 5 Tds on 15 carries giving him 1971 yards and 26 Tds on the season. He is on pace to break a host of records as the Warriors are 6-0.
Joey Alfieri Jr. RB/LB / Chase Morrison So. RB Jesuit – One of the state's leading tacklers and NEI's #1 ranked Jr LB Alfieri did work on the offensive side of the ball going for 179 yards and 2 Tds , while Morrison chalked up 3 Tds and 158 yards rushing in Jesuit's 42-7 win over Westview.
Sam Riddle Sr. QB Century – NEI's #1 ranked QB threw for 372 yards and 6 more Tds a week after sitting out with a concussion; Riddle has been hands down the most impressive QB in the state.
Josh Wise Sr. RB Century – The Sr. RB showed his skills on the offensive side of the ball rushing 5 times for 143 yards and 3 Tds in Century's 63-43 win over Newberg..The Jags gave up way to many points.
Eric Dungey So. QB / Nick Yun Sr. RB Lakeridge – The talented sophomore QB continued his impressive sophomore season with 248 yards passing and 3 Tds and 180 yards on the ground; Yun is just a beast and loved by his teammates..He went for 201 yards on 12 carries and 2 Tds including a 94 yd kick return for his 3rd.
Jarrod Howard Sr. WR West Linn – The Lions lost a tough game to Clackamas, but the Sr wide out continued his season long tear with 289 yards receiving and 4 Tds.
Johnny Ragin Sr. LB Wilsonville – One of the region's top two way threats is a 5a Defensive Player of the Year Candidate and recorded another 10 tackles and 2 sacks.
Evan Hisey Sr. RB N.Medford – The Sr. RB rushed 24 times for 235 yards and a Td as the Tornado almost came up with the upset against Thurston losing 26-20.
Taylor Alie Sr. QB Sheldon – The talented overall athlete was 25 of 36 for 297 yards and 4 Td's in the Irish's 48-0 win over Crater.
Austin Baird Sr. WR/RB Marist – 261 All Purpose (Rushing 10-142/Receiving 6-119) with 3 Td's in the Spartans 47-0 win over Eagle Point.
Sam Davis So. QB Grant – Sophomore QB threw for 356 yards and 3 Tds to help pace the Generals to a win over a good Oregon City team 49-34.
Devvon Gage Sr. RB Sprague – Gage is big and fast and ran for 224 yards and 5 Tds in the Oly's thumping of South Salem.
Tigard Defense – Maybe the fastest defense in the state, went on lock down mode against a Tualatin team that dropped (62, 41, 48) the last three weeks.
Tanner Shipley Sr. RB/WR Wilsonville – One of the leading candidates for 5a Player of the Year honors went for 193 yards on 29 carries and a TD in the Cats 34-6 win over Milwaukie
Kaz Greene Sr. SB Tigard – The senior speedster went for 241 yards on 18 carries and 3 Tds as the Tigers dropped their cross town rival 41-0. Greene is ranked as one of the state's top slot backs and is having an MVP like season.