*This game is being featured as a Game Of The Week and you can find the online broadcast at WIAANetwork.com . When the game ends it will be archived and available to view within the hour. This is a free service presented by PlayOn! Sports.
If you can't join us at the game or online, you can get live scoring updates by following me on Twitter @RylandNEI and for all things NW football follow @NWEliteindex @TaylorBarton12 and @JordanJNEI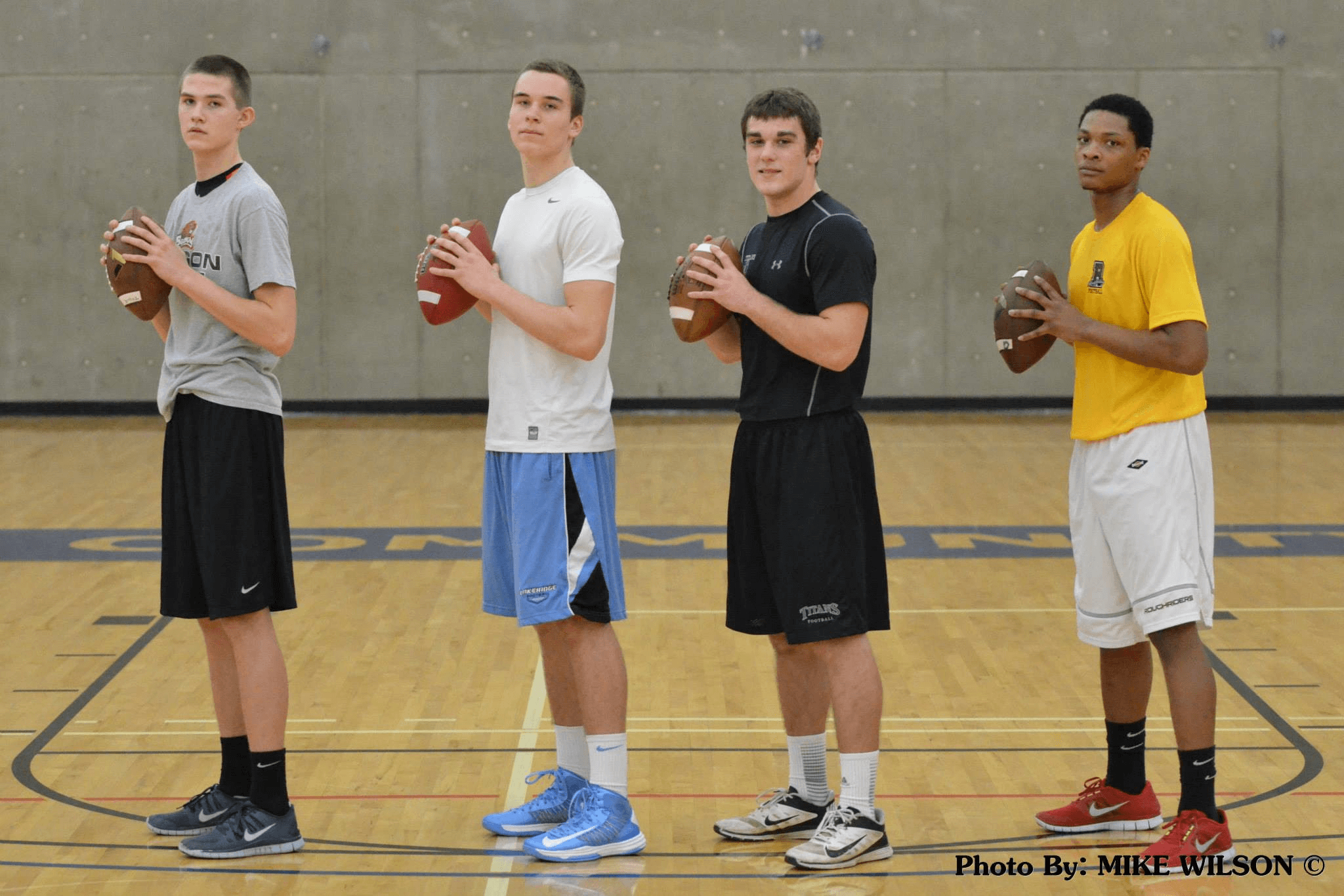 Quarterbacks:
Advantage: Federal Way
A guy I will admit has been a bit of a surprise this season is Federal Way Sr. Evan Elliot (5-10 170). While most people may not think he is spectacular when compared to some of the big names in this state, Elliot runs the Eagles offense to perfection and rarely makes mistakes. Their backup QB Jr. Keenan Curran (6-2 185) is definitely more athletic and a much more mobile QB and does get a few snaps here and there when the Eagles want to go to almost a wildcat type offense. For Auburn it is Jr. Brier Atkinson (6-1 180) who really isn't asked to pass much as the Trojans do most of their work on the ground. Atkinson is also the only Jr that starts on the Auburn offense.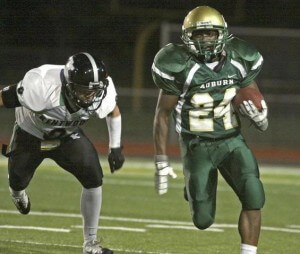 Runningbacks:
Advantage: Federal Way
The Eagles have one of the best sets of RBs in the state. Sr's Rod Jones (6-3 245) and Zeek McNeal (5-10 175) are a great Thunder and Lightning combo. Pretty sure you can figure out which is which. The piece that puts the Eagles into the elite category is So. Chico McClatcher (5-7 165) who has already got interest from all over the country and even has an offer from UW. McClatcher is frightening is the open field and already one of the best kick/punt returners in the state. The Trojans do feature some nice backs in Sr's Harold Lee (5-9 155) and Darnell Hagans (5-6 160) but frankly they can't match the overall athleticism that Federal Way brings to the table. I was told that McNeal didn't play last week and I do not know the reason why, but that really wouldn't change my pick for the advantage here.
Wide Receivers/Tight Ends:
Advantage: Federal Way
Kevin Shelton (Sr, 6-3 243) and Demontra McNealy (Sr, 6-3 235) are two HUGE targets for Atkinson, but frankly they don't get many opportunities. Federal Way has two of the best WR's in the state. Sr's Mike Tate (6-1 175) and D'Londo Tucker (6-1 175) really create mismatches for the Auburn DBs. Both players are D-1 caliber and have Big Sky offers to show it. Being 6-1 isn't incredibly tall for a WR, but considering the DBs for Auburn are really small, I think we could see Federal Way take to the air if the ground game doesn't work.
Offensive Line:
Advantage: Auburn
This is one of only two positions where I will give the Trojans the advantage. They have good size and are very experienced. Add in the fact that they have McNealy and Shelton doing a lot of blocking and they have the clear cut advantage. Katorii White, James Gough, Andrew Carson and Neko Reynon are all fine lineman that are anchored by center Cayman Tinsley. Federal Way is good on the OL, but it is definitely their weakness. This group is getting better as the season goes and are led by Sr. Albert Havili.
Defensive Line:
Advantage: Auburn (slight)
This category really could go either way. I really like Federal Way Jr. DT Jay-Tee Tiuli (6-3 295) and think he could climb our 2014 rankings. The DL for the Eagles is really enhanced by the ability of the LBs. Auburn has one of the best DEs in the state in Sr. Kevin Shelton who at times can be unblockable. The other two starters on defense are Leroy Arnold (Sr, 5-10 233) and Daniel Frunchak (Jr, 6-2 220). With the play of Shelton I give this category a slight edge to the Auburn Trojans.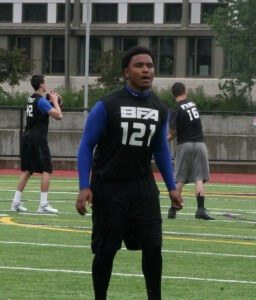 Linebackers:
Advantage: Federal Way
Sr's Albert Havili and Rod Jones are two of the more underrated LBs in the state. These two are the keys to the Eagles defense. If you can block these two, you are going to have a good day. Problem is nobody can block them. With the running game the Trojans feature you can expect to hear these two names called all night. Seth Mizoguchi and Danny Velasco are both good, hard working Sr's for Auburn, but the real story here is Demontra McNealy who is an absolute freak of nature. Size, speed, instincts and physicality are all words that describe McNealy who will be playing college football next season.
Defensive Backs:
Advantage: Federal Way
This is really a no brainer. D'Londo Tucker of Federal Way is every part the shutdown corner he is built up to be. I saw him earlier this season against Graham-Kapowin and the Eagles lined him up against electric WR Kahlil Dawson all night. That night Tucker put on a clinic and Dawson had one of his toughest game. Just a few days ago we ranked Jr. Safety Keenan Curran as our #2 DB in the 2014 class and for good reason. Curran is the prototypical FS in every aspect. He reads plays very well, flies to the ball and is never out of position or beaten over the top. The Auburn Trojans are small, but physical in the secondary. Darnell Hagans, Josh Tate and Harold Lee are all good players, but do lack height. The player you will want to really keep an eye on is Sr. T.J. Muao (6-2 180). He is a FS in a 5 DB secondary and really is like a centerfielder. T.J. is a hard hitter and has that little bit of Troy Polamalu to him.
Prediction:
This match up is one I had circled a few weeks ago. Even though it is a non-league game, both teams are taking it very seriously. Federal Way has risen to every challenge put in front of them so far and really don't appear to be backing down. I am a firm believer in the idea that games are won and lost on the line, but I don't think that really applies here. In the trenches I gave the advantages to Auburn, but the overall athleticism of Federal Way can't be matched and they will pull away in the third. Halftime score could be close, but in the end it will be a 21+ point game. Federal Way wins, 48-20.