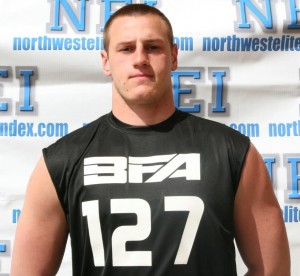 One of the state's top ranked D ends, Connor Humphreys (6-4 245 Jr. DE) of Central Catholic, received his first Pac 12 offer Saturday from the Oregon St Beavers. Humphreys already held two offers from Wyoming and Portland St, but the in state big D1 offer was huge.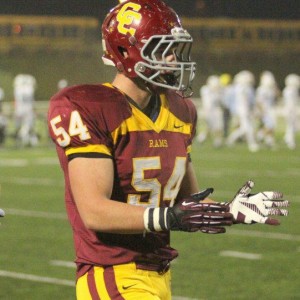 As we spoke with OSU early Saturday it became clear that Humphrey's was towards the top of their board, and we couldn't be happier for both parties. Connor is a very deserving kid, and the Beaver coaching staff is a huge favorite among athletes.
We got to know Humphreys well over the off season at our elite events, and on the camp and combine tour. He was a stand out on multiple levels and is a kid that we will see for years to come. He is one of the quickest D ends in the country off the ball and has an upside that won't quit. Speaking with Connor he says, "Thanks JJ, it means a lot getting offered by a Pac-12 school… I'm going to want to go back and see the campus and visit the coaches more.
He continued, "They have a good program and a good defense that I think I could see myself playing for, but I am going to wait to commit until I make sure its the right school".
Regardless of where he ends up you will see Connor on TV for many Saturday's to come. He is one of the hardest working kids you will ever come across, and he never expects anything to be handed to him. The region's top safety Dallin Leavitt says, "you just know he's a big time D1 kid when you play with him, he's got those intangibles you can't teach". Well said by the BYU commit.