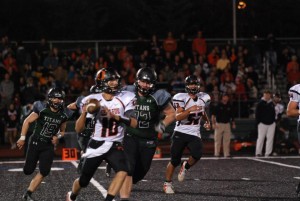 One of the Northwest's top lineman, Matt Sommer (6-5 295 Sr. DL/OL), added Eastern Washington to his resume late Wednesday night and now will be deciding between PSU, N.Colorado, Montana, and The Eagles. The West Salem standout has been dominant for the better part of the last three years within the CVC, playing for Shawn Stanley lead Titans
"It's really exciting because Eastern has been wining and competing for national titles, and they seem like a program that is just continuing to get better". Matt says, " they had been talking to Coach Stanley for the last week and I knew they were familiar with our program after offering Lochlin Deeks last year".
Sommer helped the Titans reach the State quarterfinals and win the Central Valley Conference, after only returning three starters from a season ago. The magical run was sparked by an undefeated league season, and some big wins over teams such as Grant and Aloha. West Salem lost their first game of the season to South Medford, and then went on to win 10 in a row before falling to the defending state champion Lake Oswego Lakers in last weeks playoff round.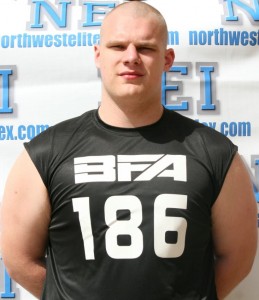 Sommer says, " Obviously we would still like to be playing, but Im really happy about how we performed this season after being picked third within the conference to start the year". Matt added,
"I plan on taking my visits to PSU, N.Colorado, and now EWU and really trying to get a feel for each school before making my decision… Im excited to look at each university and what they have to offer".
We have talked a lot about the West Salem program, and all of the quality student athletes that coach Stanley and his staff have developed. He says, "I think what we did this year is a testament to our coaches and the type of belief they have instilled within us… I'm sad its over, but extremely happy how we finished."
Getting to know Matt over the last couple of seasons has been an absolute pleasure. He's an outstanding kid and someone I consider a friend. We wish him continued success wherever he decides to go, as some collegiate program is going to get a quality kid that can flat out ball.