Deshawn Stephens Highlight Video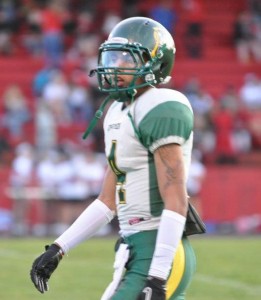 The northwest's top receiver, Deshawn Stephens (6-4 190 Sr. WR) out of Putnam, has done a lot over his career. He is the best wide out in the region, and there isn't a close second with all do respect to everyone else. He went for over 40 Td's as a junior and 20+ Tds this year after missing the first part of the season due to an academic suspension carried over from 2011.
We have gotten to know Deshawn well over the last few seasons, and he will be the first to admit that he has made some mistakes. That said, he is on track to graduate and wants nothing more then to start fresh and have a successful college career. To put into perspective how talented he is we can look at the Liberty game from this past year where he scored 6 Tds in the first half, 3 coming on punt returns……In the 2nd quarter.
Stephens traveled with us to Las Vegas for the national 7 on 7 tournament last spring where he dominated national elite competition from all over California, Texas, and many other football hot beds. No one could guard him and the film speaks for itself. Just a few weeks back Deshawn was part of Team Oregon that traveled with us to Washington for an All Star game where he only played the 2nd half, but made Team Alaska look silly.
He caught 2 Tds with ease and says, " It was a lot of fun and good to see the guys… If I would have played the entire game I think I could have had about 6″. That's not Deshawn being cocky that's just the reality. The state of Alaska brought their best DB's and Stephens made them look like 3rd graders.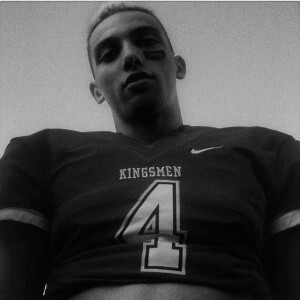 We are big advocates of Putnam Head Coach Brad Lewman who does so much more for his athletes off the field. He is one of the top football coaches anywhere in the northwest, but his concern is for the kids and the decisions they make in life.
Referencing where Stephens is going to go to college he says, " wherever I go I want to play right away and not have to sit so JC might be the best option". There are a host of schools in Cali that would love to have his services but people don't necessarily know what his situation is. The Prop 48 route says that he would have to sit for a year and just be a student which isn't completely off the table but not ideal.
There are so many kids that fall through the cracks for one reason or another. Taylor Barton says. "Deshawn is incredibly good, if he does what he is supposed to do off the field he will be a legit D1 receiver and spend years in the NFL". Barton's a guy that has coached countless professional athletes so his gauge as to what they look like is accurate. Stephens will get an opportunity somewhere and what he does with it will dictate his future.
I'm a big fan of Deshawn as an athlete, and I like him even more as a kid. We look forward to seeing Stephens this off season at our elite events, as he will continue to come train and get work in whenever possible.