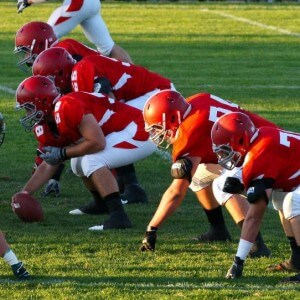 Central Washington continues to make huge inroads in the Puget Sound region and this weekend they got two big commitments. OL/DL Kyle O'Donnell and his twin bother, TE Brian O'Donnell, both committed to the Wildcats while the two were in Ellensburg for their official visits.
"Me and my brother both committed to Central (Washington)," a happy Kyle O'Donnell told Northwest Elite Index. "When they offered both of us, we had talked about committing there and playing together, but we wanted to wait and see the school. Once we did, we were talking about it at dinner (Saturday) night and we just decided it was the right place for us.
"We were never a package deal. We would love to have kept playing together, but if it was the right situation for us to go our separate ways, we were fine with that. It all worked out that we could play together and we're both really excited."
Kyle, a 6'4, 270 pounder will start out on the offensive side of the ball, but that doesn't mean he will stay there. "They want to start me out on offense, probably at guard somewhere, but I can play tackle too". Kyle added, "but if they think I can have more of an impact on defense, they said they may move me and I'm fine with that."
Brian, who is 6'4 and weighs 240 pounds, was recruited as a tight end and that is where he is projected by the Wildcat coaches.
"They have a great program there and I really liked the staff a lot," Kyle said. "I'm just excited and I'm happy with how this whole thing worked out."
In addition to the O'Donnell twins, Central Washington also received a commitment last week from Lakewood's Justin Peterson who is widely regarded as one of the top overall athletes in the state.