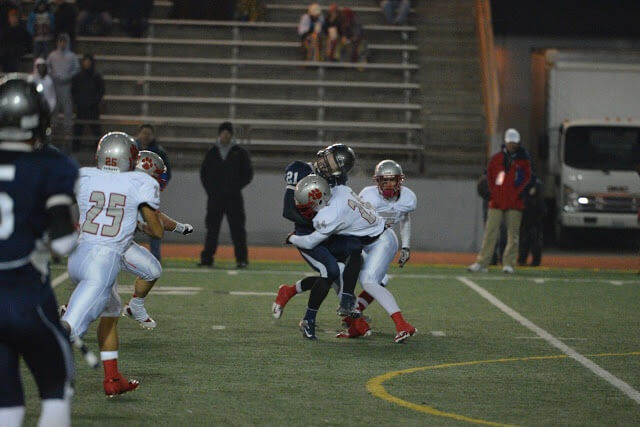 With just over a week until signing day, DB Hunter Malberg (6-1 190) of Mount Si has made a verbal commitment to play for the University of Minnesota-Duluth.
The Bulldogs are a D2 school playing out of the Northern Sun Intercollegiate Conference. They could be considered to be a bit of a powerhouse program and have recently won two national championships, 2008 and 2010.
Speaking to NEI Malberg said, "I got a chance to start as a true freshman and compete for a National Championship."
"I have a lot of family in Duluth and will be UMD's highest scholarship athlete as a freshman". He continues, "The school has D1 facilities and they think I can be a leader in the secondary early in my career."
Through High School, Malberg played for one of my favorite coaches in the legendary Charlie Kinnune who gave Hunter some pretty high praise. "Hunter is a coach on the field. He can chalk talk as well as any player I have ever coached," Kinnune said. "The sky is the limit for Hunter. He is a multi sport athlete that will be training solely on football. He is going to get bigger, stronger and faster."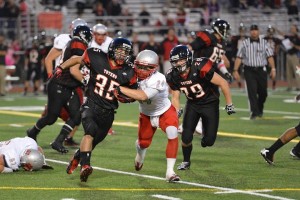 Malberg is a punishing hitter that will make WRs think twice about coming over the middle to make a catch. Through 9 regular season games, Malberg had 57.5 tackles and 3 INTs. He averaged over 6 tackles per game while typically playing no more than 3 quarters due to Mount Si's dominance.
The Kingco coaches recognized Malberg as a 1st team All-League performer in 2012. That came after his Jr season in which he was also voted 1st team All-League following a 67.5 tackle and 4 INT regular season.
Hunter is not just a football player. He has also been voted as an All-League Goalkeeper in Soccer and logged many minutes on the hardwood with the Wildcats basketball team. He also recently started training with the Eastside Lions Rugby team. Malberg is more than just an athlete as he sports a 3.4 GPA.
Malberg is a kid I have gotten to know well and I can't say enough great things about the kid. Minnesota Duluth is getting a steal with this one as he is clearly a player with the abilities to play at a higher level. In the end, Hunter is a kid that got overlooked and will make the bigger schools wish they would have offered to get his services.