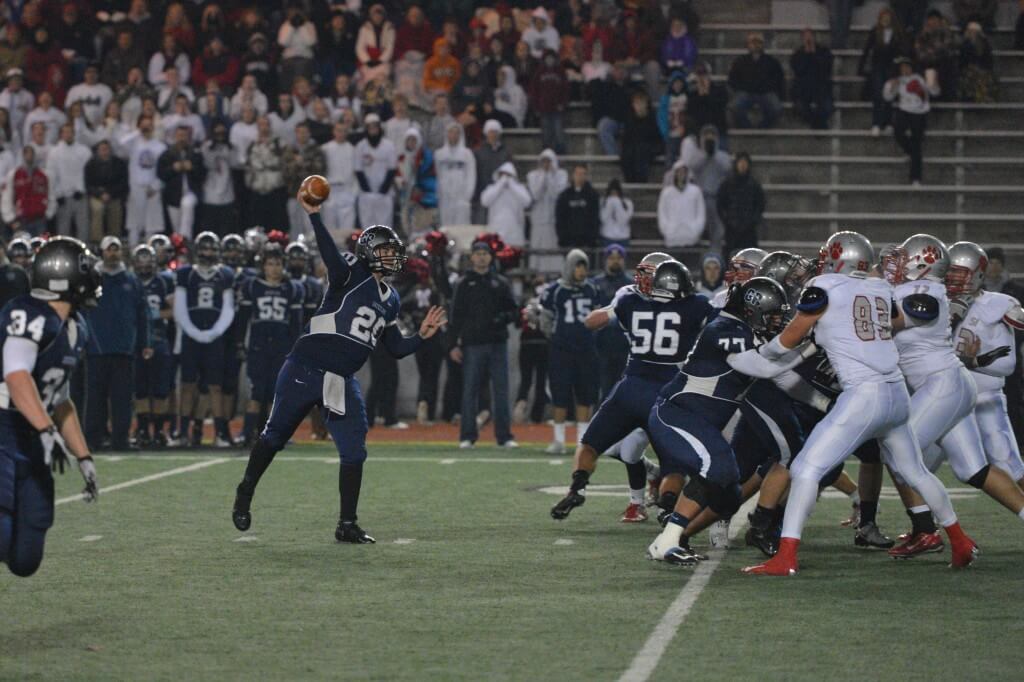 With signing day almost a week behind us, many athletes are still mulling over their opportunities. Glacier Peak senior QB Chris Becerra (6-1 205) is still looking into his options with seven offers in hand.
On August 31st, Becerra became the third straight senior QB to start the season for the Grizzlies and instantly impressed. He completed 22 of 35 pass attempts for 322 yards and 4 TDs as the Grizzlies topped Lake Stevens 42-31.
The rest of the season would be much of the same as Becerra finished with close to 3,000 yards and 25 TDs while leading the Grizzlies to a 9-2 record and a Wesco 3A Championship. His season was so impressive the Wesco Coaches voted him as 1st team All-League QB for the 3A South Division.
With his Glacier Peak career over, Becerra turned his focus to his future with hopes of continuing on to play college football. The numbers Becerra puts up on the field are matched by his numbers in the classroom where he sports a 3.45 grade point average.
"I started off with PLU, Linfield, Whitworth, Montana-Western, Willamette, Carroll and Rocky Mountain," Becerra said. "Recently I narrowed it down to PLU, Whitworth, Carroll and Montana-Western."
Whichever team it is, they are going to have to wait about a month to find out. "I'm waiting for all applications to be processed and see which school is most financially supporting me". Becerra continues, "I will be making a decision in early March."
The team gets Becerra's services will be getting a very tough QB. Before this season, Becerra started on the defensive line and he just wrapped up a season wrestling for the Grizzlies. Chris is a kid I really like. He is the epitome of team player and understands the meaning of hard work. When he makes his final decision I assure you NEI will be all over it.