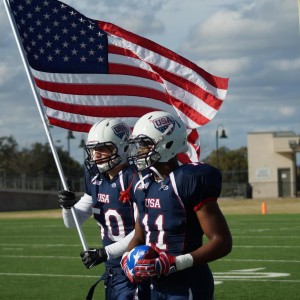 As we move along in the early off season we have seen a majority of the top talent in both states out at our Elite Events. We are typically sensitive to reporting on freshman as they are still super young, but there is the occasional "Freak" that just screams D1.
One athlete that showed up at our elite session in Seattle a few weeks back was Joel Dublanko (6-3 210 ATH/LB) of Aberdeen, Washington. Its rare to see a freshman be as dominant as he is, but Joel is the real deal. He has already received a D1 offer from FCS national power Montana, and there will be plenty more before all is said and done.
Dublanko has incredible overall athleticism and coordination for a kid his size, and was recently ranked by Max Preps as a top 50 prospect nationwide for the 2016 class at linebacker. He got over 400 varsity snaps as a frosh starting at LB, DE, and RB and was also recently invited to play on the Team USA U16 National Team in Austin, Texas.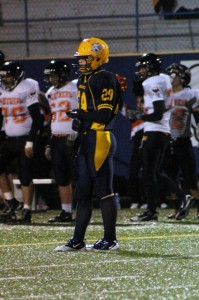 Getting to meet Joel and his father a few weeks back, I was extremely impressed with him as an athlete but even more so with his character. He's a very respectful kid that genuinely likes to just go out and work hard. He's expects nothing to be handed to him, and more then held his own against some of the top sophomore and junior athletes on the west coast.
Joel is a three sport athlete playing power forward on the basketball floor and a variety of positions on the baseball field. He projects as a linebacker/fullback in football, and with continued progression could be one of the most sought afters athletes in the country. Interest has been shown early by a host of schools that include D1s such as UCLA, N.Carolina, Tennessee, and Arkansas.
Aberdeen is a smaller school and not your typical football power going (3-6) this last season, but Dublanko is looking to change that. When up in Bothell at Elite, Joel said, " i'm just happy to get out here and compete against all these top guys and prove myself at the highest level".
One of the country's top recruiting analysts Chris Fetters of Scout.Com and Fox Sports said to me, "JJ, who is that?" I said with a smile… "A freshman". We will hear a lot about Dublanko moving forward, as he is a focused and very driven young athlete that's not afraid to put in the work. His athletic ability speaks for itself and we look forward to seeing Joel at our events moving forward. The sky is the limit for the kid from Aberdeen.