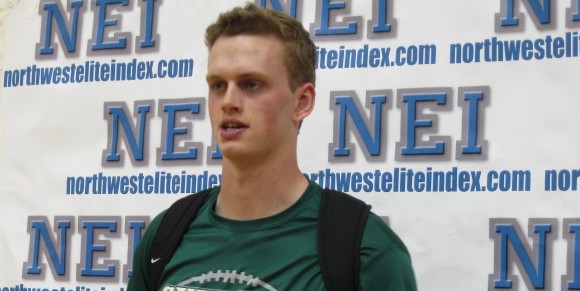 It was great to see the nation's top ranked QB Max Browne of Skyline, back home for the weekend from USC and training at our Barton Elite Event in Washington.
As most know Browne is potentially the best quarterback to ever come through the great state of Washington, as he early enrolled at the national power a few months back. Max is one of the most down to earth people you will ever meet and worked as hard as anybody in the gym last Sunday.
Browne won back to back 2011-2012 state titles while at Skyline, throwing for 4, 526 yards with 49 Tds and only 5 Int's for the Spartans last season. Eye popping numbers for a kid that was ranked the top QB in the United States of America.
Taylor Barton has worked with Max from a very early age as they share a similar passion for football and life. Both are driven beyond belief making the combination of top trainer, and top QB even that much more lethal. Taylor says, " He is as good a quarterback as I have ever coached, always working to get better, and is someone that could very well be a top 10 pick in the NFL Draft in a few years".
Check out what Max has to say about his new school, along with the system and the athletes that USC produces. As we have said time and time again Browne is as classy as they come, and we wish him nothing but success moving forward.