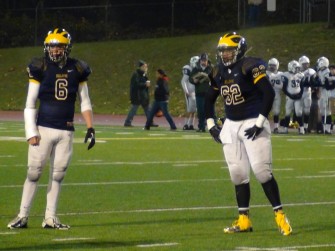 Bellevue (WA) defensive lineman Marcus Griffin has made his college decision, and he is staying home in the state of Washington. The 6-foot-3, 280-pound Griffin will be a Cougar, having given his verbal commitment to coaches at Washington State early Saturday morning.
"Today is a great day to be a Cougar," Griffin told NEI on the phone shortly after his commitment. "I just feel excited about my future with Wazzu and get wait to get back to Pullman again with my family."
Griffin is the No.1 ranked defensive lineman in the state of Washington for the 2014 class.
He says the Cougars provide an opportunity that allows him to stay "in the great state of Washington" and remain just a few hours away from home.
The mammoth defensive tackle chose the Cougars over Idaho and Colorado State.