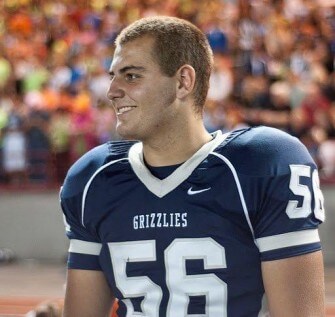 There may not be a more under-the-radar line prospect in the state of Washington than Snohomish (Wash.) Glacier Peak big man, Nick Hensley.
Now, certainly "under-the-radar" is a relative term when describing a player who stands at 6-foot-2, 250-pounds and was named 1st Team All-Wesco 3A South, 1st Team All-Area and 2nd Team All-State like Hensley was.
Hensley has started at least one varsity game at every position on the offensive line for Glacier Peak, but appears to have finally found a home at the tackle position.
As the anchor of the offensive line, and a senior leader, Hensley and his teammates are hoping to take the Glacier Peak program to new heights this season. "Being that Glacier Peak is only going into its 7th year as a school, one of our team goals this season will be to make it to the Tacoma Dome," Hensley tells NEI. "Though we have made it to the playoffs every year, we have never got to play on the turf inside the Dome."
Hensley says one way the team will work towards achieving that goal is by improving its practice habits, "Every rep should be either a physical or mental rep. If we can accomplish this goal I think that we will get a lot more out of practices, which translates to being able to execute perfectly under the Friday night lights."
On a personal level, Hensley also has some goals that he hopes to accomplish that will benefit both his team and him individually. "One thing I am really trying to accomplish is being a great leader and a great influence for my fellow teammates," Hensley says.
He has some on-field goals as well, to help with that whole "under-the-radar" thing. "Being that this is my last time to be playing football here at Glacier Peak, I really want to leave a mark. During the season I hope to make the 1st Team All-State on the offensive line," he tells us.
In addition to Hensley, several other players will play key roles for the Grizzlies in 2013 that include RB Josh Pinca, DE Josh Elvig, OL Nolan Dale, WR/DB Austin Hines, WR Nick Allen and WR Jake Berg.
Off the field, Hensley is uniquely focused on academics. He carries a 3.8 GPA while maintaining a workload consisting of AP and Honors classes. What makes his academic focus so you unique, though, is how he is approaching the recruiting process.
"Currently I am really interested in smaller schools. The class sizes and discussion-based classrooms I think will really help me get everything out of my education," Hensley says.
He has currently been in regular contact with Linfield College, Amherst, Pacific, University of Puget Sound, Macalaster College, Beliot College, and Lewis and Clark. We think given his playing ability and focus on rigorous academics it may not be long before Hensley starts to hear from Ivy and Patriot League programs as well.
We wish Nick and the Glacier Peak program continued success this fall.