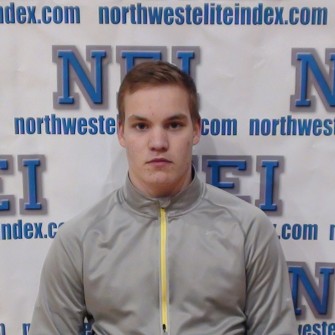 Tumwater QB Jayden Croft is the unquestioned leader of one of the top teams in the 2A classification. Because he doesn't throw the ball a lot in his team's run-dominated offense, this summer is his chance to show college coaches what he can do and he plans to do just that.
"We don't throw a lot, so I have to take advantage of every opportunity I get to throw the ball," Croft said with a bit of a chuckle recently. "I mean, our staff has been around a while and they know what works and I am happy to lead our team and do what is asked of me, but as a quarterback, of course I'd like to throw the ball more."
"On thing about our offense though, sometimes we catch people off guard because they are expecting us to run, so we can get a quick, easy score over the top when they least expect it."
As a two-year starter for the Thunderbirds, Croft has led his team to the state playoffs and a runner-up finish last year by completing 67 of 125 pass attempts for 971 yards with 10 touchdowns and five interception. He also chipped in two rushing touchdowns as well.
Because of his limited attempts, he has already started to hit the camp circuit to show college coaching staffs what he can do.
"I went to the Oregon State camp and the Portland State half-day camp on Monday," Croft said. "I'm going to the Northwest College Showcase Event this weekend and in July I'm going to hit the Eastern Washington QB camp. There is a chance I will hit one of the Ivy camps, probably Penn, but right now I'm not sure about it because travel is so expensive right now."
Portland State, Eastern, Central Washington and three Ivies — Penn, Harvard and Yale — have all been showing Croft quite a bit of interest, but at this point none have offered.
"I know I have a lot to prove and to show people," Croft said. "Taylor (Barton) has worked with me a lot on my mechanics and I feel like I am ready to lead and to show coaches what I can do."
We will continue to keep track of Croft and his progress over the next few weeks and we'll have more and the summer moves along.