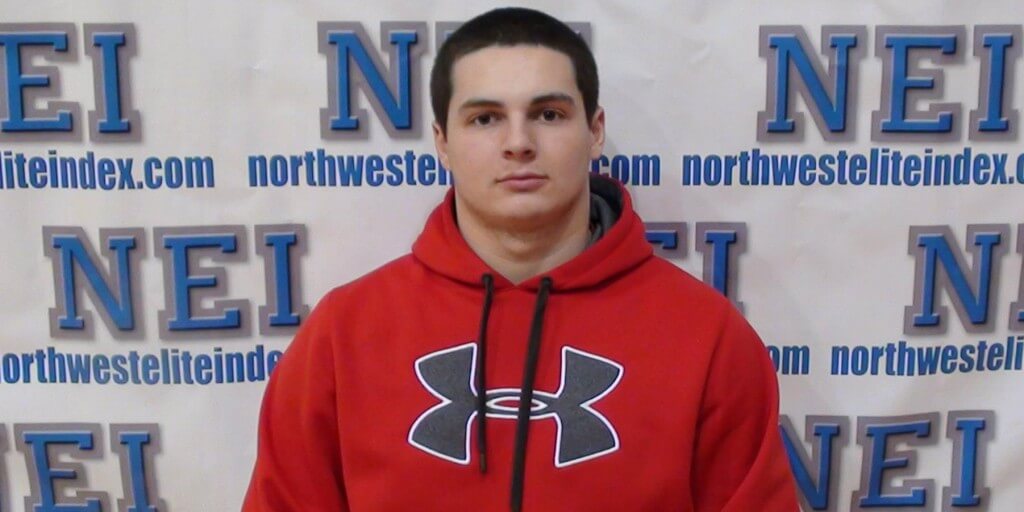 The football program at Seattle (Wash.) O'Dea has a longstanding tradition of fielding competitive teams and producing top-level talent with an ability to play at the next level. The Irish have a handful of players this year who could go on to have successful college careers, including signal-caller Pierre Le Dorze. At a reported 6-foot-2, 215-pounds, Le Dorze looks more like a linebacker than a quarterback, but don't let looks fool you, he can play the QB position well. The senior-to-be not only has a very strong arm, but can also beat you with his legs, as he is one of the top dual-threat QB's in the state, currently ranking as Washington's No. 5 QB overall for the class of 2014.
Le Dorze is also a talented baseball prospect. We recently caught up with Le Dorze to hear about how things were going for him on the recruiting front, and find out what campuses and college camps he was able to check out this summer.
YALE: "I went to Yale's camp first, it is a great school. I believe I performed very well there," Le Dorze told NEI. "The coaches brought a great atmosphere to the camp and got the most out of all the kids. It was an exciting first Ivy League camp experience for me. They have a lot of tradition and pride."
Brown: "I really loved my entire experience at Brown. I felt like I made the most of my opportunity in front of their QB coach, recruiting coordinator and Head Coach," he says. "I completely loved Brown's camp and atmosphere. The coaches liked my performance and said they would be in contact. They said they knew I was able to run the ball from my highlight tape but were very impressed with my passing skills, arm, and accuracy."
Dartmouth: "I loved Dartmouth's campus. All the Ivy campuses just have such a unique old-school feel to them," Le Dorze says. "I think I did well at their camp, and really enjoyed the experience there.
Harvard: "I really enjoyed the campus feel and area around the school," he says. "I liked the coaches and how they ran the camp. Unfortunately the camp was cut short to due to lightning, thunder, and rain. I believe i performed well there and should be in contact with them in the next few weeks to determine my recruiting standpoint with them."
"At the Ivy League camps, many D-3 schools were present and I have been in contact with many of them as well. I feel like Brown and Harvard share the most mutual interest with me, and would be honored to get an offer from either of those two schools."
Eastern Washington: "Eastern was a fun team camp. We grew as a team and came together as one," Le Dorze said. "During defensive drills, I went with DB's and did well in the one on one's. One coach spoke to me about playing defense at the next level. We won their "Friday Night Lights' tournament. They have said that they like me as a defensive player because I was versatile when matching up with WR's in the slot, outside, press coverage, and normal man coverage during the 1 on 1 periods."
Cornell: "I have been talking to Cornell for baseball a lot. Their recruiter watched me down in a Vancouver, WA tournament. We have been in contact pretty steadily." he says. "I want to attend an Ivy League school for academic purposes, and my top schools for football are Brown and Harvard, and for baseball it is Cornell."