This list is composed of the top athletes within each league, who are the current favorites for Conference Player of the Year honors within Oregon at the 6a level. This is not based on the top collegiate recruits. It is a prediction that takes into account what that individual could do for his team during the season, regardless of where he projects at the college level.
**The (5A) predictions will follow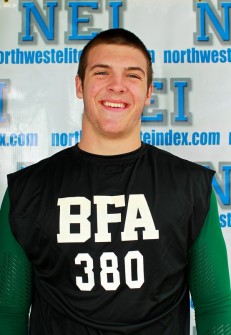 METRO
OFFENSIVE
1. Jordan Morgan Sr. WR Southridge
2. Chase Morrison Jr. RB Jesuit
3. Joey Alfieri Sr. RB Jesuit
4. Devin Martinez Sr. RB Southridge
5. AJ Woodin Sr. QB Southridge
6. Maurice McSwain Sr. ATH Aloha
DEFENSIVE
1. Joey Alfieri Sr. LB Jesuit
1. Henry Mondeaux Sr. DE/OLB Jesuit
3. Logan Sackley Sr. S/LB Southridge
4. Christian Martinek Sr. DE Jesuit
5. Josh Brown Sr. DE Sunset
6. Trent Werner Sr. S Jesuit
7. Maurice McSwain Sr. DB Aloha
8. Willie Eteaki Sr. DL Southridge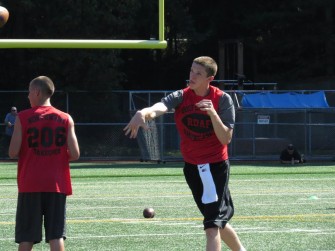 THREE RIVERS
OFFENSIVE
1.Hayden Coppedge Sr. QB West Linn
2.Daniel Sherrell Sr. RB Clackamas
3.Eric Dungey Jr. QB Lakeridge
4.Nick Underwood Sr. RB Lake Oswego
5.Dominic Shorter Sr. RB Canby
6.JR McLaughlin Sr. WR Lakeridge
7.Jace Cates Jr. RB Canby
8.Louie Germain Sr. RB West Linn
DEFENSIVE
1.Sam Bodine Sr. LB Canby
1.Nick Underwood Sr. LB Lake Oswego
3.Jordan Horak Sr. S Lake Oswego
4.Marqueese Royster Sr. DE Lakeridge
5.Cam Schmitz Sr. S West Linn
6.Zach Farnes Sr. S Clackamas
7.Brody Haehlen Sr. DE Clackamas
8.Ellis Eaton Sr. DE West Linn
**Lopeti Aisea (Jr. LB) is scheduled to make the transfer from Lincoln to Lakeridge.. If this goes through he will be one of the best players in the conference and state.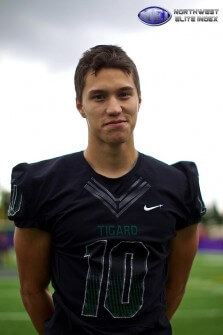 PACIFIC
OFFENSIVE
1.Manu Rasmussen Sr. RB Tigard
2.Gage Gubrud Sr. QB McMinnviille
3.Jett Even Sr. QB Tigard
4.AJ Hotchkins Sr. RB Tigard
5.Daren Rodrigues Sr. Slot Tigard
6.Sam Inos Jr. Slot Tigard
7.Nick Hines Sr. WR Tualatin
DEFENSIVE
1.AJ Hotchkins Sr. LB/DE Tigard
2.Manu Rasmussen Sr. CB Tigard
3.Jake Biglow Sr. LB Tigard
4.Chandler Schoonmaker Sr. S Tualatin
5.Zac Collins Jr. S Forest Grove
6.Michael Gaskell Sr. DB Hillsboro
7.Marcos Hernandez Sr. CB Century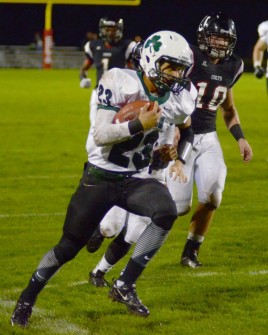 SWC
OFFENSIVE
1.Yadie Dunmore Sr. RB Sheldon
2.Mitch Herbert Sr. WR Sheldon
3.Kellen Strahm Sr. Slot Sheldon
4.Craig Contreras Jr. QB South Medford
5.Kory Bennett Sr. ATH Crater
6.Christian Bowley Sr. RB South Medford
7.Jared Evans Jr. WR North Medford
8.Roy Jackson Sr. RB Thurston
8.Nick Janakes Jr. North Medford
DEFENSIVE
1.Liam Talty Sr. DE Sheldon
2.Kellen Strahm Jr. DB Sheldon
2.Yadie Dunmore Sr. DB Sheldon
2.Mitch Herbert Sr. S Sheldon
5.Wade Perry Sr. DL Thurston
6.Drake Brennen Sr. DE Grants Pass
7.Nick Janakes Jr. North Medford
8.Anthony Gomez Sr. LB South Medford
9.Marcus McGovern Sr. LB Sheldon
10.Tristian Lallo Sr. DE South Medford
11.Cody Walker Sr. DB Roseburg
12.Tristen Holmes Jr. DB North Medford
12.Kyle Eli Sr. DL South Medford
12.Eric Wallan Sr. DB South Medford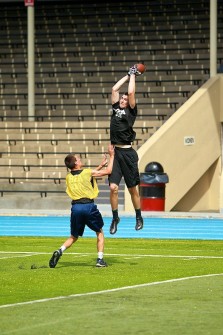 CENTRAL VALLEY
OFFENSIVE
1.Cade Smith Jr. QB West Salem
2.Keegen Hlad Jr. WR West Salem
3.Josh Benton Sr. RB South Salem
4.Garrett Hittner Sr. WR McNary
5.Brett Hildebrand Sr. RB McNary
5.Jerrin Williams Jr. QB North Salem
DEFENSIVE
1.Perry Groves Sr. LB McNary
2.Kevin Martz Sr. S South Salem
3.Lisala Manu Jr. DL West Salem
4.Chris Stafford Sr. LB South Salem
5.Daniel Brattian Jr. S McNary
6.Andrew Lawrence Sr. LB McNary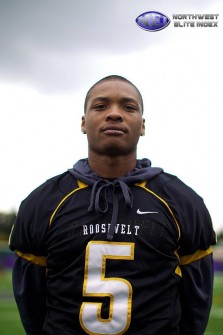 6A/5A PIL
OFFENSIVE
1.Kimane Domena Jr. QB Roosevelt
2.Jaray Kindell Sr. WR Lincoln
3.Billy Nelson Jr. RB Roosevelt
4.Sam Davis Jr. QB Grant
5.Damalia Spires Sr. RB Roosevelt
6.Nate Ostmo Jr. ATH Lincoln
DEFENSIVE
1. Sione Taumoe' anga Sr. DL Roosevelt
2. Semise Kofe Sr. DL Roosevelt
3. James Schell- Buchanan Sr. DB Roosevelt
4. Dominique Penn Jr. LB Grant
5. Tyler Lunceford Sr. DB Wilson
6. Daniel Burns Sr. LB Roosevelt
6. Jon Weaver Jr. DB Cleveland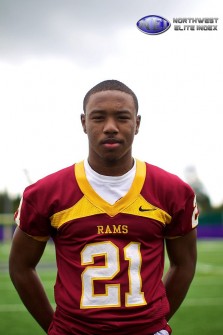 MT HOOD
OFFENSIVE
1.Cameron Scarlett Jr. RB Central Catholic
2.Aidan Wilder Sr. QB Central Catholic
3.Ryan Nall Sr. RB Central Catholic
4.Andre Reasno Sr. RB David Douglas
5.Aaron Washington Sr. ATH Central Catholic
6.Nick Clark Sr. RB Centennial
7.Quentin Bates Sr. WR Reynolds
8.Josh Schleining Sr. QB Reynolds
9.Zack Davis Sr. WR Central Catholic
10.AJ Wienke Sr. ATH Centennial
DEFENSIVE
1.Connor Humphreys Sr. Central Catholic
1.Ryan Nall Sr. LB Central Catholic
1.Aaron Washington Sr. DB Central Catholic
4.Garrett Stauffer Sr. DL Barlow
5.Hutu Spencer Sr. DB Reynolds
6.Michael McGuire Sr. DL Centennial
6.Will Allen Jr. DE Barlow