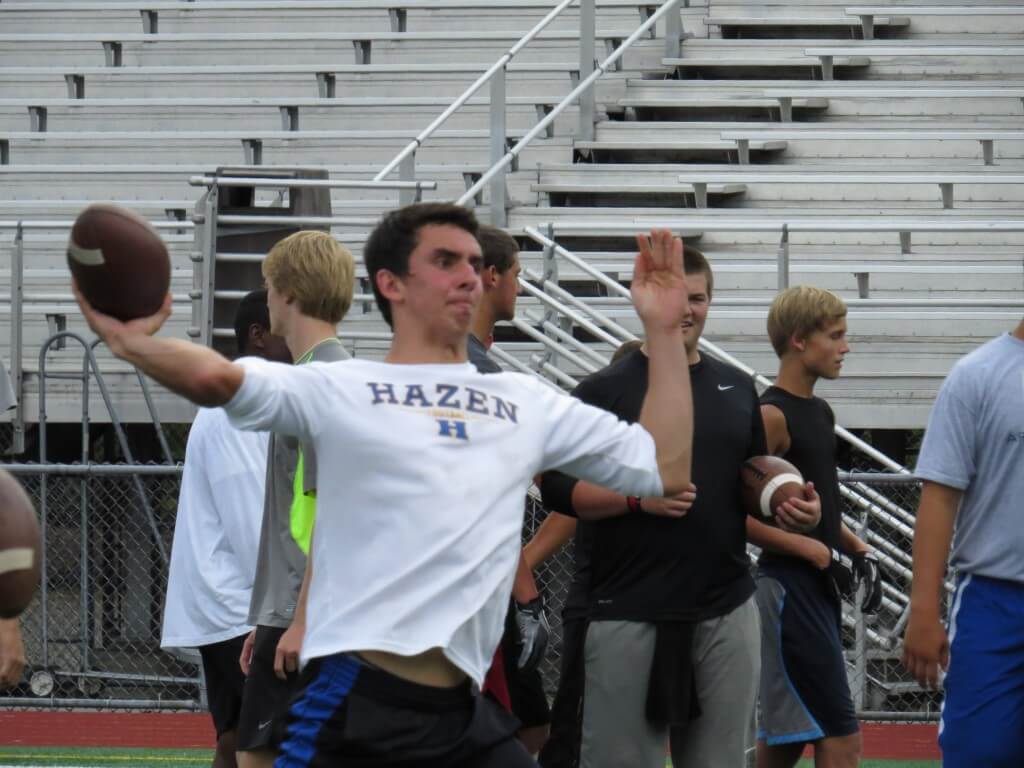 With the start of the 2013 season is just weeks away, in addition to our player profiles, we will start to preview teams as a whole here at NEI. Today we take a look at Renton (Wash.) Hazen High School, the 3A favorite from the Seamount League.
Offensively the Highlanders will be led by QB Nolan Hoover, who takes over for the departed Tony Nipert. Hoover is a player who has spent significant hours training with Taylor Barton to improve his skills and has shown tremendous growth over the offseason. Hoover took it into his own hands to pay for the training sessions as he began mowing lawns to pay for the up close personal training.
Hoover will be surrounded by lots of talent on the offensive side of the ball, particularly at the skill positions – and many of which are two-way starters.
Jordan Abdullah returns at running back, a position at which he earned honorable mention all-league honors at in 2012. Abdullah will also start along the defensive line for Hazen, and will be equally as effective on that side of the ball. He is an athlete with a great balance of strength and quickness.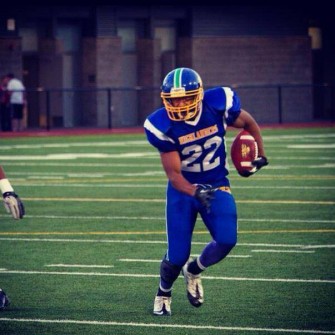 "Jordan is an absolute gym rat," Hoover tells NEI. "He reached our 1400 pound club this offseason. He's worked for everything he's obtained, and is set to have a season to remember."
Marquise Lee also returns for the Highlanders. Lee was a 2nd Team All-League CB last year in addition to his role on offense. He is a player Hoover describes as a "freak athlete". But for as good as an athlete he is, it's his leadership and work-ethic that might bring the most value to Hazen. "Whiles he's quiet on the field, he leads by example," Hoover says. "He's held himself to a higher standard than his peers."
Mason Jacobs, Joe Glaefke and Isaiah Davis all return for the Highlanders as well. Glaefke earned all-league honors last year on both sides of the ball. This season, he moves from the running back position, to tight end. The move is a part of Hazen's desire to open up the offense a little bit this fall.
"We are still run-based, but we are doing some things to try and get our athletes in more space and in one on one situations," according to Hoover.
The offensive line for the Highlanders will be anchored by the energetic Rafael Ayala. Parker Trewet, a transfer from Utah, will also be a key player along the O-line. Quadir Griffin, Paul Charbanue, Devyn Crich, Vershaun Williams and Jordan Brown all could line up in the trenches on Friday nights.
Defensively, there are some familiar names along with some new faces. Griffin returns along the defensive line and at 5-foot-11, 360-pounds he is an absolute load for opposing linemen to block. Rounding out the D-line figures o be Abdullah, Williams and Ayala.
Glaefke is back at his linebacker spot, and will likely be joined by Trewet. The third LB position will likely be filled by Kaleb McGee, Kevin Govea or Armani Jordan.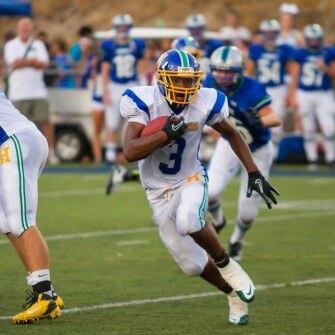 The Hazen secondary is full of experience and should be the strength of the defense. Lee will move from corner to safety to replaced Kyle Nelson, who graduated. The other safety spot will be filled by Mason Jacobs, who earned all-league honors there a year ago. Eli Azcueta, who saw time at safety last fall, and J.D. Peterson will hold down the corner positions.
Things have been coming together well for the Highlanders this offseason, as they are working hard towards their goal of a Seamount title, and a run in the playoffs.
While team camps aren't always able to tell the whole story, they often times can foreshadow the identity of a team, and if Hazen's performance at Eastern Oregon's camp is any indication, then opposing teams could have their hands full this fall. "Our defense was mean, we had multiple scrimmages where our opponent didn't score," according to Hoover.
The team knows it has the potential for big things in 2013, and from the sounds of things, they are pushing themselves hard to reach that potential. Hoover says, "The number of kids on the field and in the weight room this offseason has been a tremendous improvement. Guys have bought into the system, and have been grinding all through the winter, spring, and summer to better themselves for the upcoming season."
There is no denying that the Highlanders lost a good amount of talent from last year's team, including Cody Moorhead and Zach Cable, but Hazen is clearly a still a team that should make some noise this fall.