**We will soon be releasing our 2015 rankings by position, and here we take a look at the Overall top 50 within the state of Oregon. This list will change a great deal over the coming season with a lot of talented juniors getting PT. These individuals are ordered based on college projection and not what has been accomplished thus far.**
There are many other athletes that are worthy of being mentioned and that you will see ranked on our positional breakdown. Please let us know of any individuals who we may have missed as we are always evaluating talent… Good luck to all.
Jordan Johnson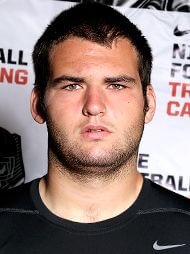 1. Levi Long 6-7 270 OT Sprague
Big time D1 prospect; Ideal size for a tackle and should be one of the most recruited kids out of the region in the coming years.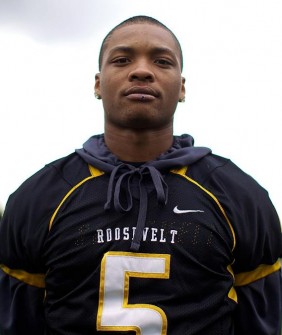 2. Kimane Domena 6-2 185 QB/ATH Roosevelt
(Offers: BYU, Colorado State, Portland State)
Dual threat kid that has been offered as a QB and as an Athlete… Accounted for 35 TDs (19 passing, 16 rushing) in 2012.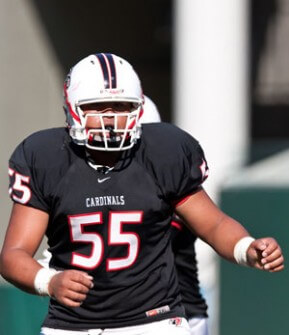 3. Lopeti Aisea 6-0 260 LB Lakeridge
Kid has freaky strength… Max Preps All American as a freshman; Has done much better in the classroom, and has gotten things together making the transfer from Lincoln to Lakeridge.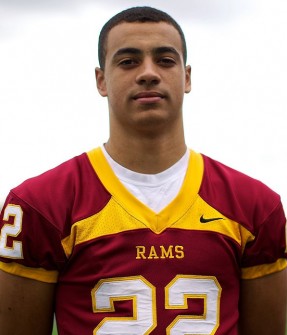 4. Cameron Scarlett 6-2 200 RB/S Central Catholic
Brother of former Oregon POY Brennan Scarlett now at CAL; Rushed for 10 TDs, and close to 1000 All purpose yards as a soph; Outstanding track athlete with his dad being an elite trainer.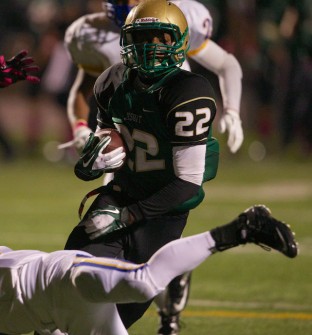 5. Chase Morrison 5-10 170 RB/CB Jesuit
Player of the Year candidate; 2nd team all league DB as a sophomore; Will be the featured back for the Crusaders for the next two seasons. Look for him to go for 2000+.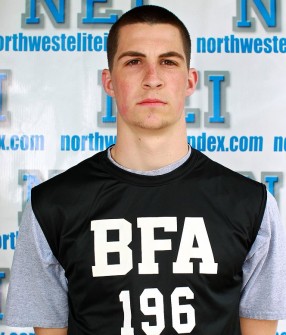 6. Keegen Hlad 6-4 180 WR West Salem
Considered the top Jr WR in Oregon.. Kids long and very athletic.. Outstanding basketball player, MVP'd multiple Barton Football camps and combines over the off season.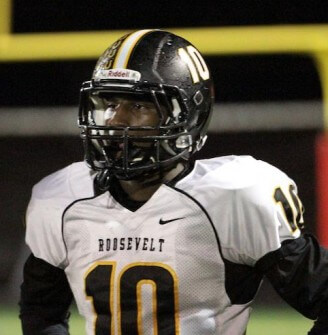 7. Billy Nelson 6-0 180 RB/CB Roosevelt
(Offers: Portland State)
Can play on either side of the ball… 1200 All Purpose yards, 10 TDs, 8 yds per carry. 31 total tackles on defense… Talented overall athlete.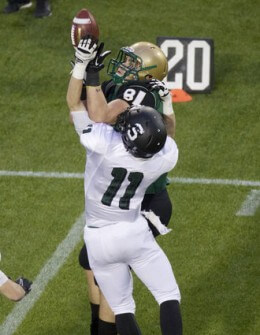 8. Kellen Strahm 6-0 175 ATH Sheldon
The only sophomore starter on last year's state title team… Brother of 2012 Oregon POY Connor Strahm now at Montana. Will be POY candidate on both sides of the ball.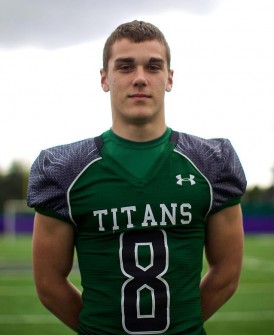 9. Cade Smith 6-1 185 QB West Salem
(Offers: Wyoming)
Will be a three year starter at West Salem; Brother of former Oregon Gatorade POY Brett Smith who was a Freshman All American at Wyoming. Led the Titans to 2012 CVC title.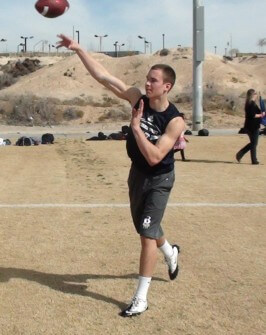 10. Eric Dungey 6-4 185 QB Lakeridge
Legit size, outstanding overall athlete… 4 year varsity kid, accounting for 25 TDs (17 passing, 8 rushing) with 600 yards on the ground as well in 2012.
Next 40 – No particular order
Alex Smith 6-2 185 WR Springfield
Jace Cates 6-2 180 RB/S Canby
James Cory 6-3 265 OL Central Catholic
Jared Evans 6-3 195 WR/S North Medford
Dominique Penn 6-1 215 LB Grant
Austin Albin 6-5 200 WR Mountain View
Tristen Holmes 6-2 175 ATH North Medford
Lisala Manu 6-2 255 DL West Salem
Blake Brandel 6-5 215 DE Central Catholic
Zak Taylor 6-2 200 LB Sherwood
Devon Fortier 5-9 175 RB/CB Canby
Nick Janakes 6-0 185 RB/S North Medford
Saul Urzua 6-3 315 OL Sherwood
John Hanifin 6-3 280 DL Lake Oswego
Cole Chandler 6-2 185 QB Silverton
Will Allen 6-3 255 DE Barlow
Craig Contreras 6-4 220 QB South Medford
Bryce Barker 6-3 175 S Beaverton
Cameron Frey 6-2 210 LB Tualatin
Parker Layton 6-2 195 ATH/LB Ashland
Hunter Knighton 6-3 180 WR Oregon City
Willy Pflug 6-0 175 QB Sunset
Garrison Saina 6-2 255 DL Tualatin
Sam Inos 6-0 185 ATH Tigard
Joey Roos 6-2 180 S West Albany
Drew Kell 5-10 170 WR Crescent Valley
Anthony Rushton 6-0 190 S Mountain View
Ian Meyers 6-3 215 TE/DE Westview
Brandon Culp 6-1 195 RB Putnam
Landon Floyd 5-11 185 ATH Tigard
JT Valenzuela 5-9 175 DB/Slot West Albany
Zac Collins 6-2 180 S Forest Grove
JT Greenough 6-3 180 QB Tigard
Pepe Tanuvasa 6-0 210 LB Southridge
Joe Van Kessell 6-0 185 RB/S Mountain View
Daniel Brattian 6-2 185 S McNary
Teagan Lind 6-4 210 TE Westview
Hayden Kirsch 6-0 165 DB Clackamas
Stephen Marcille 5-10 165 Slot Beaverton
Spencer McCarron 6-2 200 LB Dallas
Troy Fowler 6-0 165 QB North Medford
Hunter McDonald 5-11 200 FB/LB Bend
Connor Hodgert 6-4 215 DE/TE Crescent Valley
Pepe Tanuvasa 6-1 215 LB Southridge