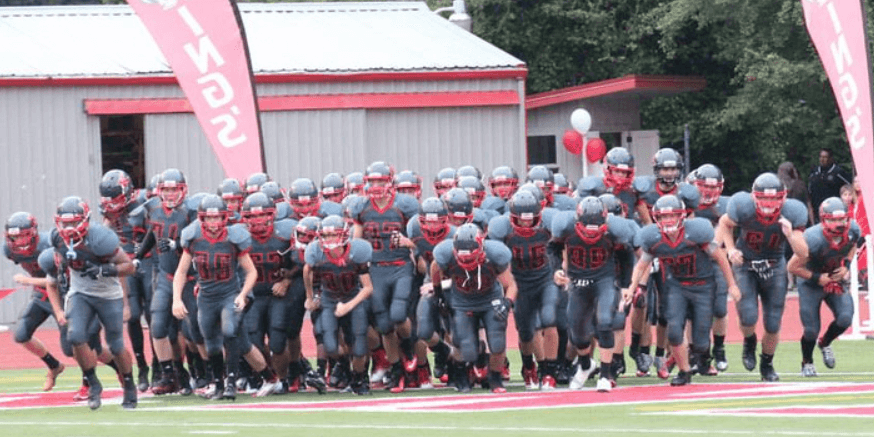 Kings is off to a 3-1 start and one of the big reasons has been the play of their offensive and defensive line. The leader for the Knights up front, on both sides of the ball is senior Zach Jacobsen and he's getting looks from several FBS and FCS programs.
"Things have been going really well," Jacobsen told Northwest Elite Index recently. "We're playing well and I think we have a great chance to keep things moving along."
At 6'5″ and weighing in at 250 pounds, Jacobsen is a load to handle on both sides of the ball.
"I played mostly offense last year, but this year I'm doing both and I love playing both sides," Jacobsen noted. "I feel like I am a pretty natural leader. I speak up when something needs to be said and since I play both sides, I sorta have that leadership presence that we need."
Because of his size, underrated athleticism and skills, Jacobsen got a lot of attention from schools during the summer and, while he's waiting on that first offer, he's still hearing from several schools.
"I have been talking to Washington and the Ivy League schools a lot," Jacobsen said. "Harvard, Yale, Penn and Princeton mostly. I've also heard from Idaho, Washington State, Wyoming and Colorado State.
"Washington definitely wants me on defense. I went and watched them practice and really had a great time. I like them a lot, but I am open to everyone."
Kings' only loss this season is to perennial 2A powerhouse Lynden. They are currently 3-1 and riding a three-game winning streak. This Friday they will take on Sultan at home as they continue their quest for a state title.