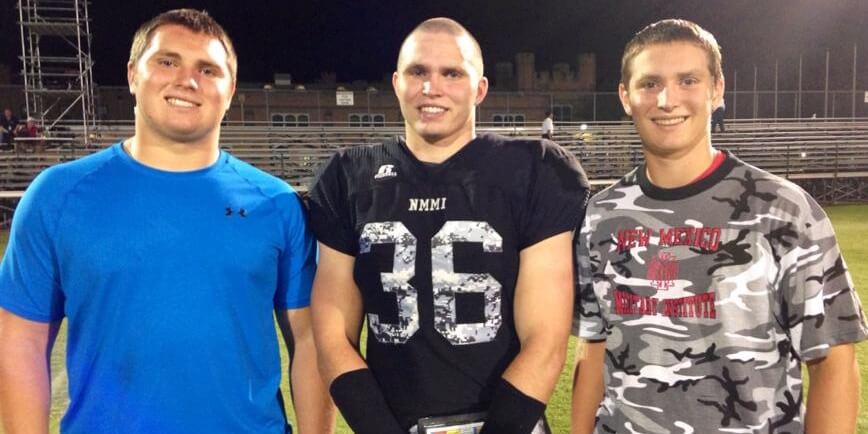 Its always good to see families rally around their kids especially when they are doing great things on and off the field. The Banks family takes a humble approach and enjoys watching their three boys on the grid iron.
Recently I was able to take a trip to Snow junior college (Ephraim, Utah) with Fred and Jill Banks, to see last years state leader in tackles James Banks, as he is a full ride JC kid at New Mexico Military Institute (NMMI). While out in Utah James team beat Snow for the first time in 37 years, as the kids out of Ephraim, Utah are traditionally one of the top JC's in America. The week after the trip James received his 1st D1 offer from Arkansas-Pine Bluff out of the SWAC Conference.
The oldest Banks recorded 182 total tackles, averaging 13 per game, while racking up 1st team All State honors on last years (14-0) 6A State title team. More then anything the Banks kids display outstanding work ethic and character on and off the field, as they are 4.0 students, taking honors classes, with borderline genius test scores.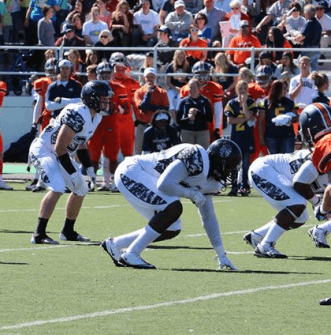 JJ Banks is a two way starter for the Marist Spartans and a kid I can't say enough good things about. His work ethic alone is a testament to all that is good about high school football. He is currently the 3rd leading tackler on this years team (41), with 2 tackles for loss and 2 sacks.
Jaren is the youngest of the three and could very well be the best as James says, "Jaren will probably be the best athlete out of all of us, although neither JJ or myself will ever tell him that directly." He continued, "I wouldn't be surprised if he was to start all four years of Varsity in high school, but he needs to keep developing his skills and getting faster and stronger."
James sits on the D1 bubble with a host of other D1 schools, including some of the finest academic institutions in America. Referencing his brother JJ he says, "JJ is a beast on the line, I don't know how he got so much more weight then me, but he definitely uses it to his advantage.. It makes wrestling with him around the house a bit harder."
Marist sits at (5-4), in what has not been a typical season but JJ is not letting that discourage him saying, "I feel more responsibility for the team as last year I just started on defense, but this year I'm getting both offensive and defensive playing time." He added, "My motivation comes from wanting to win state and play in college, personally I just want to contribute in any way that I can and see what me and my team can achieve."
JJ has taken huge strides, rarely ever missing one of our Barton elite event workouts. Over a two year span he would travel from Eugene to Portland, sometimes by himself on the weekend, to compete against the other top athletes in the NW. The improvements he has made over the last two years have been incredible. He has come a long way from two seasons ago when his first reps were taken against two of the country's best lineman in Brayden Kearsley (6-5 300 BYU-Aloha HS) and Andrew Kirkland (6-5 310-Washington-Jesuit HS).
JJ says, "Influential people in my life have been my family and specifically my older brother (James) who has been able to help me, being only one year older." He added,"Adam Jones (Springfield HS Offensive Coordinator) has also played a huge role, starting at South Eugene and then Marist as he has always been there for me with coaching and advice."
I admire the way Fred and Jill have gone about football and family. They put school and the way you conduct yourself before anything else, and it shows time and again with all three boys. Jaren will be one of the state's top athletes for his class, but you can bet he gets his studies done or football will be non existent.
This is special story but also one of countless Sheldon based families (Strahm's) who display excellence on and off the field. Its a blessing to get to know individuals such as these and I look forward to what the future holds for all of them.