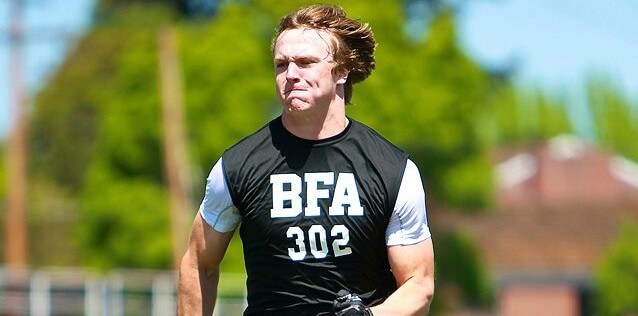 One of the top games state wide during the play in round will come when Eagle Point (5-4) travels to Wilsonville (6-3) in a matchup of 5A top 10 type teams.
Wilsonville had a clutch 17-14 come from behind win against Sandy last week, after blasting Liberty 45-7 the week before. They will be led by NWOC Player of the Year candidate Derek Sunkle and an outstanding staff, featuring head coach Adam Guenther and assistant Greg Barton.
This said as Peyton Dole (6-3 215 Sr. LB/TE/HBack) and the Eagle Point Eagles come to town, after a 4 game mid-season winning streak was ended last week, losing to #4 Ashland. Dole has been one of the top dual threat athletes in Oregon and is a kid with an incredible upside.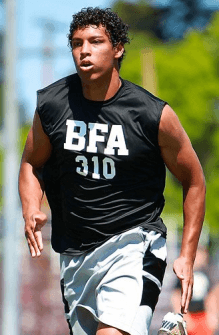 He is a three year all league starter, with legit size, and the ability to play somewhere relevant at the collegiate level. Peyton is one of the conference leaders in tackles and has also been key offensively scoring multiple TD's on the year.
RB Seth Arena has had some big games scoring 5 TDs, while rushing 21 times for 276 yards a few weeks back.
QB Jorge Quintero had one of the better games of his career two weeks ago going 17 of 28 for 355 yards and 5 touchdowns as Peyton says, "We have gotten big performances from a lot of different kids, as every game it seems like someone different steps up." He added, "The last few games I think our team has realized that we have the athletes to play with anyone and we should expect to win every game."
Peyton was a standout on the Barton Football camp and combine over the off season and projects as a 1st team all league kid on both sides of the ball. He is humble in all that he does, continuously working on his game and striving to get better. Dole says, "For the rest of the season I would really like to be an impact player on both sides of the ball, and eventually go on to play at the college level at somewhere I can succeed both athletically and academically."
If Eagle Point is going to win tonight Peyton will have to step up and play one of the best games of his career. Wilsonville is playing some of there best ball of the season and is extremely well coached. Dole set the tone for the season with there 14-13 upset of 5A traditional power Marist in Eugene over a month ago. This will be a similar situation as the Eagles will have to travel and play mistake free football if they want to win.
More then anything Peyton is just a good kid and someone who's football career is just getting started. We wish him and Eagle Point continued success, as they will need to play lights out if they want to beat a tough Wildcat team at home to keep the season alive. We will keep you updated as this will be the NEI Game of the Week.