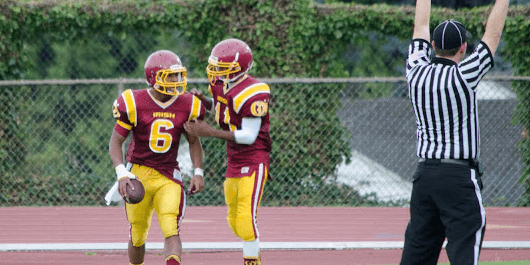 It's been a test of patience as O'Dea (Seattle) RB Myles Gaskin has waited for his first offer and on Sunday, he got good news when Washington became the first school extend him a full ride.
"I called coach (Marques) Tuiasosopo and we were talking and he put me in touch with coach (Steve) Sarkisian and when we were on the phone he said he was offering me," a happy Gaskin told Northwest Elite Index shortly after receiving the good news. "I was really happy and relieved since it was my first offer. I've been talking to them a lot since the start of my season. I usually call them on the weekend and update them on how I did and also just to form a relationship with them."
In addition to his offer from the Huskies, Gaskin said he's been receiving letters from both Oregon and Oregon State.
As far as his season is concerned, Gaskin has led the Irish to a 10-0 record including this weekend's 49-7 pasting of Kelso at Seattle's Memorial Stadium.
"I really didn't play in the second half. I had six carries for 160 yards and two touchdowns and we let our younger guys get in there and get some carries," Gaskin said.
For the season, the talented runner has totaled over 1,700 yards and nearly 30 touchdowns.
"I just like carrying the ball," Gaskin admitted. "Last year I shared carries, but this year I'm getting most of them which has been a lot of fun. More than anything, I just want to help my team win and do what I can to put us in a position to win."
Gaskin and his teammates will take on 9-1 Mount Si (Snoqualmie) on Friday.