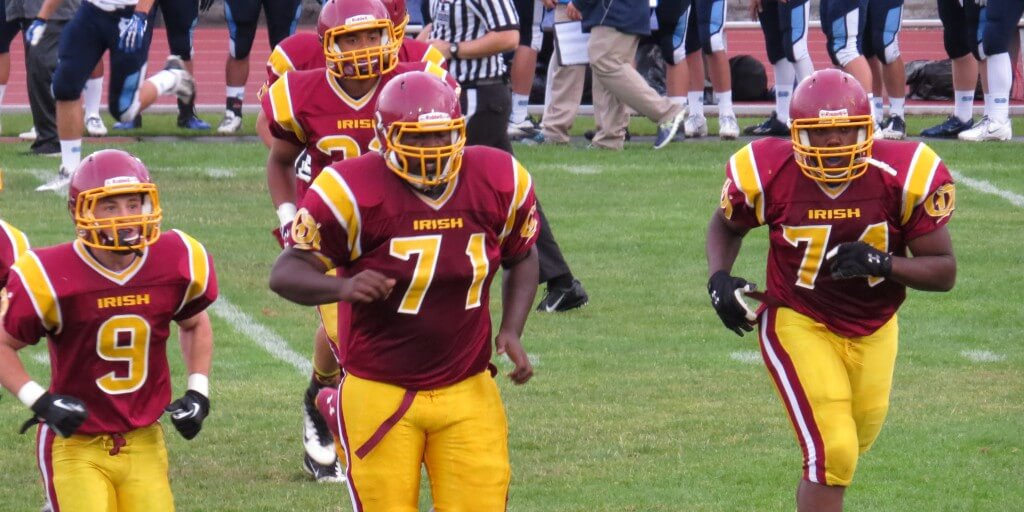 O'Dea has been one of the hottest teams in the state this year and one reason their defense has been so strong is because of the play of DT Jarius McDade. The senior updated us recently on his senior season and where things stand on the recruiting front.
"We're all playing really well up front. Inside, no one can run on us up the gut, so we've really held that down and it's made it hard on our opponents," McDade told Northwest Elite Index. "One thing that I've noticed this season is that I am much faster off the ball and I'm making more plays outside the tackles this year."
McDade's play, along with the rest of the defense, has led to the Irish only allowing 11.9 points per game and less than 250 yards to their opponents. Last weekend, they downed a good Kelso squad by a score of 49-7 at Seattle's Memorial Stadium and this weekend they will host a very talented Mount Si squad.
"We're all focused on the season and getting us to the state championship game," McDade said. "We are just focused on our next opponents. They are good and we need to play well in order to get the win."
On the recruiting front, McDade still sports the three offers he's had for a while — Idaho, Alcorn State and Northern Arizona — and he's been talking to four other schools quite a bit recently.
"I've been talking a lot with Oregon over the past few weeks," McDade noted. "I've also been talking to Army and a lot with Oregon State and Wyoming too.
"Honestly, I'm so focused on my season, I haven't done much with recruiting. After my season is when I will take all of my visits and then I will make my decision on where I want to play ball."
McDade is a big, powerful and athletic interior defensive lineman who can play as a three-technique, but is probably a better fit as an under-tackle or as a nose tackle.
We will have more on him after the season is over and as he gets closer to making his decision.