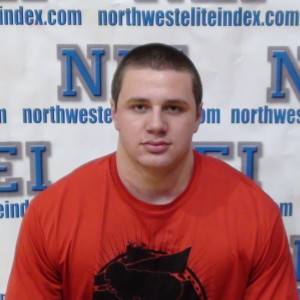 Bellevue DE Shane Bowman, who has been steadfast in his commitment to Oregon State since the summer, recently started hearing from the new Washington coaching staff and on Christmas eve he got a present as the Huskies extended an offer his way.
"Just received a scholarship from Washington," Bowman announced via his twitter page.
The offer from the Dawgs joins full rides from Oregon State, Idaho, Montana, Montana State, Nevada, Northern Colorado, Portland State and UNLV.
Just two weeks ago, shortly before the NCAA mandated dead period, Bowman and teammate Budda Baker made their way over to visit with new Husky head coach Chris Petersen and that meeting appears to be what sold the Huskies on offering Bowman.
"We met and he was really cool," Bowman said shortly after his visit to Montlake. "I really liked talking to him. He's a real guy. I think he's a great coach. If they offered me, I think that's when I'd start to reconsider things a little and I would probably take an official visit there, but I'm happy with Oregon State and things aren't different as far as an offer from (Washington), so it's not really worth thinking about right now."
Bowman was one of the leaders for the Wolverines on a team that finished the regular season 14-0, winning their sixth-straight State 3A Title and 11th in the last 13 years. He played both ways for Bellevue, but did most of his damage on the defensive side of the ball.
We will keep checking back in with Bowman over the next few weeks and will update news on him as it happens.