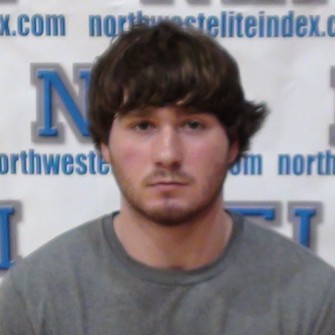 With the 2014 National Signing Day only nine days away, Meridian defensive end Spencer Blackburn received some big news on Monday afternoon, with the Eastern Washington University staff officially extending him a scholarship offer.
After mulling it over throughout the day, though, the 6-3, 256-pounder decided to put an end to his recruitment process and commit to the Eagles.
"I committed earlier tonight," Blackburn said late Monday evening. "I've wanted to go to Eastern for a long time and where the opportunity came up, I didn't want to pass it up."
Members of the EWU staff paid the Meridian senior an in-home visit last week and let him know that they were going to let him know by Monday as to whether or not they'd have space in the class for him.
"It's a relief more than anything," Blackburn said. "Coach Aaron Best and Coach Ryan Sawyer were at my house last Wednesday and told me to be patient. I was waiting for it to come and I'm glad I got the call. I've been waiting on this for a long time and it's great to see that all my hard work has paid off.
"I was very straight forward with them and let them know that I wanted to commit. They were really happy when I let them know."
Blackburn said he's no stranger to the EWU campus and that he's traveled to Cheney at least three times. He'll head there this Friday for his official visit. He added that the Eagles' coaches didn't specify if he'd line up on the offensive or defensive line, but he's happy to play at either spot.
"They're not sure where I'll play next season," Blackburn said. "I would prefer defensive line, but if it comes down to it, I'm fine with playing wherever the coaches want me to."
In addition to Eastern Washington, Blackburn also had an offer from the South Dakota School of Mining and Technology.