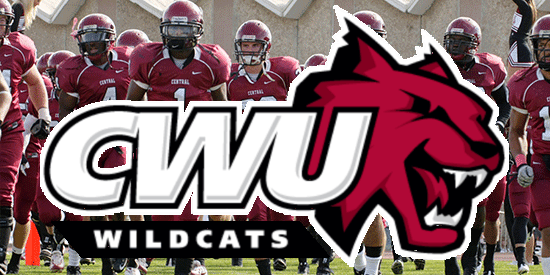 On December 26th, it was announced that Central Washington University had hired Ian Shoemaker as head coach of its football team. Shoemaker spent the last six seasons and the co-Offensive Coordinator and QB coach at St. Cloud State in Minnesota, but grew up in Washington, and graduated from Orting High School.
With a short time to assemble a recruiting class, Shoemaker and his staff clearly focused on the snagging as many top local prospects as possible. They signed 26 athletes on Signing Day, with only one coming from outside the State of Washington.
Below is the list of athletes. Many of them I know personally, and they were more than willing to talk about their recruitment, and what brought them to Central Washington.
I am proud to have helped so many athletes that signed at Central. Specifically, five offensive lineman that trained all last season at the Barton Football Academy are moving on to Ellensburg, and I can't wait to get out there and watch them play.
If you are an athlete on this list, or know an athlete on this list that would like to have a quote and picture added, feel free to contact me at Ringerland@gmail.com and I will send you a few questions.
——-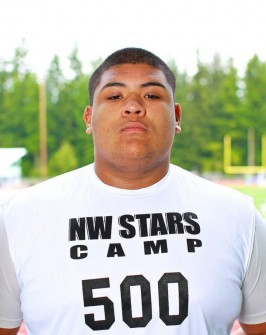 Reggie Long
6'2″ 310 – Skyline High School
Offensive Line
NEI Rank – OL #7
Athlete Quote:
"With the last coaching staff they won several conference championships, last year fell a little short and went 7-4, and I believe coach Shoemaker will take this program to the next step and start rolling off conference championships and we will start competing for national championships."
"I love the small town college feel that central gives me. Then obviously the great winning tradition that the program has, coming from the high school I did I really wanted to come into a program that is going in the right direction."
"I strongly believe in setting my goals as high as they can be set so I can have my sights set on what I want and reach them. I want to earn playing time in my first two years and become an All-American in my third or fourth year and, team wise I want to beat every opponent we play, and then obviously I want to win a national championship. To be honest, I just want a chance to beat every team that passed up on me."
—–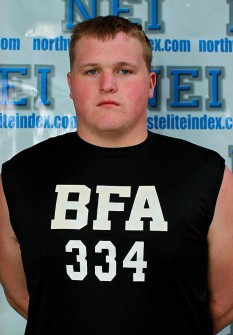 Chandler Streuli
6'3″ 295 – Enumclaw High School
Offensive Line
NEI Rank – OL #15
Athlete Quote:
"What brought me to central was a mixture of things. I looked the fact it is a short drive home, the campus itself was small and felt like it was a tight knit community which is always good, and the players were cool guys. I met all the OL guys and they seemed to welcome me in pretty well. It overall just seemed like a good place to go."
"I want to thank all the people that helped me get through this recruiting process, the whole Barton football crew, various coaches that I have had throughout the years in high school. I want to thank my parents, they kept me thinking about the schools and made sure that I made the right choice for me. They made sure I could get to trainings and to the camps and helped me through it all. This has been a fun recruiting process and I can't wait to see what happens at central. Thank you all again."
—–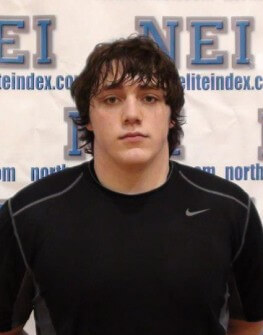 Nick Streubel
6'2″ 290 – Coupeville High School
Offensive Line
NEI Rank – OL #16
Athlete Quote:
"Central was one of the first colleges I visited during high school because my team went there every year except one for the team camp. The coaches always had a positive attitude and get excited when you made a play and the players were just as enthusiastic, jumping and screaming, it's an environment I feel like I can perform my best in. Since freshman year, I always thought that CWU would be the place I would go to college and always have wanted to go to CWU."
"When Coach Shoemaker sat me down in the conference room he told me that I would be played in the inner three of the offensive line, I don't mind playing defense as well. I'll play wherever the coaches need me to, to benefit the team most and the coaches believe I will be the biggest help on offense."
"I'm going to finish my basketball season, then directly after that I'm going to live in the weight room lifting and getting bigger for camp. Also be sure to be doing the drills I learned at Barton so my feet stay quick, I get out of my stance quickly and keep the defender in front of me."
"A championship, that's always have been one of my goals a player. My team at Coupeville hasn't made it that far into playoffs, for any sport and I believe the new coach at Central is heading in the right direction."
—–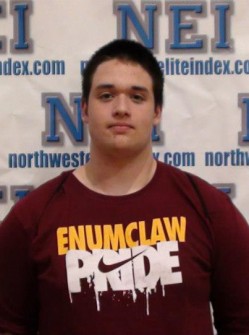 Sam Fisher
6'2″ 260 – Enumclaw High School
Offensive Line
NEI Rank – OL #24
Athlete Quote:
"Some of the reasons I chose central was with there coaches I felt like I got along with all of them really well. I liked coach shoemakers philosophy's and what he wants to do at central for the program and I honestly feel like he will bring the team to be one of the nations best d2 schools in the next few years, they also hired a full time strength coach and that was something I really like because not every school has there own. When I met with the players I felt like I fit In well with them especially the lineman. With the campus I like everything about it Its pretty big and really nice, it also has the major I want to do."
"The town of Ellensburg is pretty big it reminds me a lot of Enumclaw which I really like and its only an hour and a half away. One of my favorite things about the town is they're behind the teams and the school, you can see CWU stuff everywhere around town and that's something I didn't see much of at other schools."
"Right now I work out 6 days a week at crossfit basic in black diamond on the crossfit football workout plan its honestly the hardest workouts I have ever done . I train with my high school line coach Coach Hollenbeck. After my workout he usually has me do some more football specific drills and lifts. once it starts staying light longer I'm going to start going to the field after I lift and work do drills and work on my technique."
"I believe that central is going to go nowhere but up I think that all the stuff that coach shoemaker wants to do for the team is going to help the program a lot I think that we will be winning conference championships and become a team that is one of the best in the country."
—–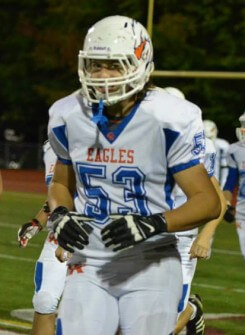 Luke Asbjornsen
6'4″ 260 – Graham-Kapowsin High School
Offensive Line
NEI Rank – OL Honorable Mention
Athlete Quote:
"I really like the new coach Ian Shoemmaker! Him being from my home town gives us a little bit more of a bond. He is a honest guy and seems to have a lot of football knowledge and is just and all around good guy."
"My favorite part about CWU is that I get a chance to play football at a higher level. Aside from sports, its a really cool area with a lot of activities. I'm excited to hit the slopes during the winter, and go mountain biking during the summer."
"I expect hard and rigorous practices that will help me become a better athlete and compete at a high level of football. I'm probably going to be an underdog there and will have to work my way up to a starting spot."
—–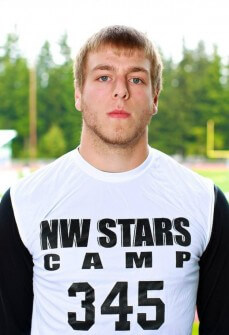 Brett Carter
6'3″ 215 – Franklin Pierce High School
Defensive End / Linebacker
NEI Rank – LB #13
Athlete Quote:
"I am ready to be a part of the Brotherhood for the next 4 to 5 years. I am fully committed to help carry on the winning tradition at Central. I really enjoy the campus. The campus is full of students and has a rural feel to it, but it's not too far from home. Since I have such a huge supportive family, being close to home helped factor in for my decision. Central should be ready to sell 20 more tickets per game!"
"The coaches were very straight forward and honest with me. They have plans for me and the other 2014 recruits. Coach Shoemaker told us that we are his project. He has a 5 year plan put together for us to better the image of Wildcat football, athletically as well as academically. I am going as a Defensive End, but it sounds like I will be put in a Buck Backer type position and rush from stand up every once in a while."
"I chose Central Washington University, because after my visit I really felt at home. I believe that I can be happy going to school there, get my degree in Business Marketing, play at a high level of football, and help bring a Championship back to the school. During the offseason, I will be working with James Laurence, from Legerity Sports, to gain some speed. Also, I will be spending plenty of time in my school weight room and at Competitive Edge. I believe that Central will be reeling in a few League Championships while the 2014 recruits and myself are playing there. With the talent surrounding our class, in a couple of years, we could be making a run deep into the playoffs. I'm proud to be a Central Washington Wildcat and a part of the Brotherhood."
—–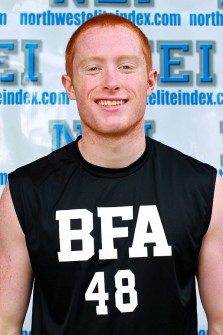 Drew Wallen
6'3″ 185 – Auburn Riverside Pierce High School
Defensive Back
NEI Rank – WR #16
Athlete Quote:
"I wanted to compete at the highest level of football that I possibly could, so when I was given an opportunity to play for a program as successful as Central's, I was ecstatic. Aside from athletics, Central has a strong Broadcast Journalism program, and it's great being close to home if I ever need anything. The color red also looks good on me."
"I want to thank all my teammates who are my brothers for life and who have inspired me to be the best player and person I could be. Also, I want to thank the Auburn Riverside coaching staff and my family for supporting me every step of the way. Go Wildcats!"
—–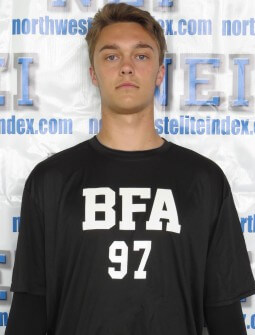 Dillon Sugg
6'5″ 220 – Wenatchee High School
Quarterback
NEI Rank – QB #7
Athlete Quote:
"I really like coach Shoemaker we had a great work out together. I like their staff so much and it's kinda close to home. I feel I can do good things there."
"I expect to come in get a lot stronger and when I get the chance to play I do my best an try to leave a mark, and have fun playing, I am blessed to have this opportunity and I am not going to waste it!"
—–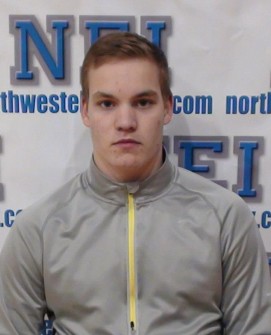 Jayden Croft
6'0″ 190 – Tumwater High School
Quarterback
NEI Rank – QB #6
Athlete Quote:
"When I went on my official visit, everything just clicked and felt right. Ellensburg is a traditional college town and the city thrives off of the university. Another big thing that influenced my decision is my family being able to come and watch me. I loved the impression coach shoemaker made on me and I think he'll do great things not only for the football program, but for the school and community."
"This offseason, I plan to work harder than ever. Taylor Barton really helped me out this past off season and with his guidance, I think the sky is the limit for me. Most players are at their peak when entering the next level, but I feel like I'm just getting started."
"Coach Shoemaker is already making it known that CWU will be a top program for a long time, as he has pulled in some amazing recruits. I think he will get the most out of all his players and I expect CWU to be on the top of the GNAC every year."
—–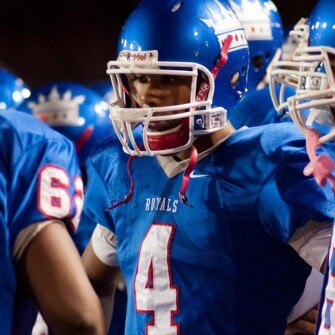 Quincy Carter
6'0″ 200 – Kent-Meridian High School
Quarterback
NEI Rank – QB #15
Athlete Quote:
"On the drive to Central for my official visit my dad and I talked about what I would in a school and Central was the perfect fit. I'm very big and on the importance of family and Central allows me to be relatively close to my family and I also would be joining a brotherhood."
"Meeting the players and the way they welcomed myself and the other recruits was wonderful and I clicked with them instantly. Central is a great school and I am truly blessed and honored to be able to be a part of a historically great football program and this recruiting class will keep that tradition alive!"
"During the off-season and the season James Laurence helped me get to where I am today and I will be working with him again. Also I will be in my school's weight training program and I'll be running Track."
"Can't wait for to spend the next 4 to 5 years with my new brothers. Like Coach James always says "#WeDoWork #GodsGlory". Go WILDCATS!"
—–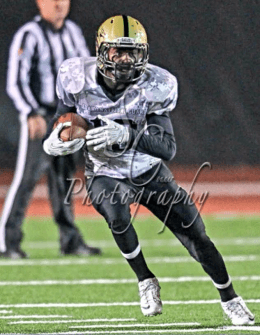 Marcell King
Wide Receiver
6'0″ 160 – Capital (Boise, ID) High School
Athlete Quote:
"What I liked most about Central is the business program and the coaching staff. They have a very successful business program and the type of education I would receive would determine where I went to school. Also, the coaching staff really made me feel welcome. As soon as I stepped on campus I was greeted by the staff and they just gave off a good vibe the whole visit."
"Coach Shoemaker made it a point to me that he wants a successful program. He is a coach who not only has a vision, but a goal and a plan to execute. Based off his past seasons I could see he is a winning coach and being the only out of state commit, it shows that he sees potential and I look forward to working with him."
"Ellensburg was perfect for me. The location was good because I'm originally from Tacoma so I would not be too far from home. Also, I could see the community was very supportive of the school by the attendance at the basketball game and the CWU merchandise around the stores. It seemed like a good fit for me."
—–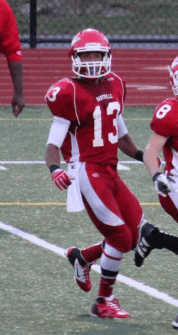 Deion Stell
5'10" 180 – Marysville-Pilchuck High School
Defensive Back
NEI Rank – DB #16
Athlete Quote:
"The players, coaches & the proximity to home. This program has had very much success in the past and I believe they made the right move in hiring coach Shoe. I could tell it was place I wanted to be once I saw the relationship between the players, and between the players and coaches. They've won many conference championships in the past, and I think they're getting the right additions to continue that tradition, I also believe we will be able to not only compete for a national title but win one."
"Coach Shoe is determined. He has a goal, and he knows how he is going to go about achieving that goal. He put his plan in place and immediately took action. Coach Shoe has helped Central take many steps forward, he has challenged the program to become great, to exceed all expectations, to set and reach personal goals, and to aspire to develop not only as players but as young men."
"My expectations are to get better, and help my team claim the title of national champions. I believe the talent, dedication, and commitment of this team will set us apart from the rest of our conference, as well as the rest of the nation."
—–
Kylle Robertson
6'1″ 190 – Kamiakin High School
Quarterback
NEI Rank – QB Honorable Mention
Grady Graff
6'0″ 205 – Chiawana High School
Linebacker
NEI Rank – LB #21
Elisha Pa'aga
5'10" 275 – Eastside Catholic High School
Defensive Line
NEI Rank – DL #20
Moni Ioane
6'2″ 280 – Eastside Catholic High School
Defensive Line
NEI Rank – DL #22
Hasani Childs
5'9″ 170 – Curtis High School
Runningback
NEI Rank – ATH #18
Leon Siofele
5'10" 205 – Union High School
Runningback
NEI Rank – RB #13
Christian Cummings
5'10 180 – Tumwater High School
Runningback
NEI Rank – RB Honorable Mention
Alexander Gray
Linebacker
6'2″ 210 – Marysville-Pilchuck High School
De'Juan Ransaw
Defensive Line
6'2″ 245 – O'Dea High School
Ryan Secondi
Defensive Line / Linebacker
6'1″ 215 – Ellensburg High School
Elijah Suka
Linebacker
6'0″ 225 – Tahoma High School
Dante Fields
Tight End
6'2″ 210 – Marysville-Pilchuck High School
Tyler Grant
Offensive Line
6'4″ 273 – Prairie High School
James Moore
Offensive Line
6'3″ 280 – Bethel High School