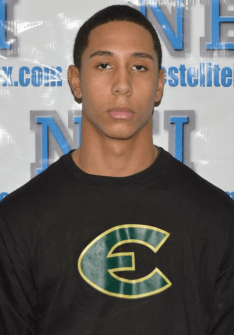 In breaking news early Tuesday Washington's top 2015 WR Justice Murphy of Evergreen HS (Vancouver, WA.) committed to Utah. Head coach Don Johnson called and confirmed that the elite wide out would be taking his talents to the Pac 12 next season.

Murphy had a phenomenal off season and climbed the charts quickly as the Offensive MVP on our Vegas 7 on 7 travel squad. Justice held offers from the likes of Wyoming, Idaho, Montana, and Eastern Washington before accepting the scholarship offer from the Utes.

The kid out of Washington never missed a Barton Football elite event workout this winter, and showed off his unmatched work ethic at every turn. Referencing the offer Justice said, "It honestly feels surreal, but I feel like I am at home". He continued, "I meet this man knowing I could play my heart out for him over the next 4 years and I had that instant family feel." He is currently ranked the top receiver in the Pacific Northwest, and will surely haul in additional high profile offers regardless of his commitment.

The highly respected Coach Johnson says, "He is one of the best athletes I have ever coached and has a chance to be an All American collegiately." This coming from an individual who has coached countless D1 and NFL kids. We will continue to bring you updates on Murphy as he is one of the top overall players in the region and an even better kid.