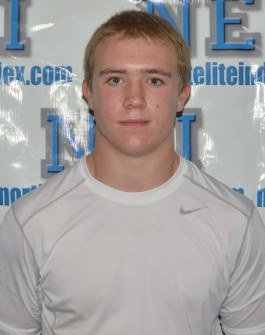 One of the state's top fullbacks will be called upon early and often this season as the Southridge Skyhawks graduate 34 senior's from a year ago. Zack Wilbur (6-0 200 15′ RB/LB) earned 1st team all league honors in 2013 and will likely play a key role on both sides of the ball this year.
The kids out of Murrayhill will start the season as an underdog within the Metro conference. A completely different role from a year ago when the Skyhawks were looked at as state title contenders. Referencing the upcoming season Wilbur says, "My goal is to end the season knowing I gave it my all, holding nothing back". Adding, "Our team goals are to leave it all out on the field and exceed the expectations that have been set for us."
Southridge won back to back league titles before Jesuit ran away with the 2013 league championship. Zack says, "I am excited to play with my teammates and friends who I have grown up with, as I see a lot of potential on this team that other's haven't". He continued, "We are a group that has banded together and are willing to play for each other, more than many of the other teams I have played for in the past."
The Hawks will have to stay healthy as they won't have the numbers and depth from previous seasons. To compete in the brutally tough Metro League some of their top players will need to go both ways. You can expect Wilbur to be influential in more ways than one as he is a leader on and off the field.
We will keep you updated on Zack and Southridge during the course of the season. The Hawks open with Lincoln in what should be one of the closer games state wide Week 1.