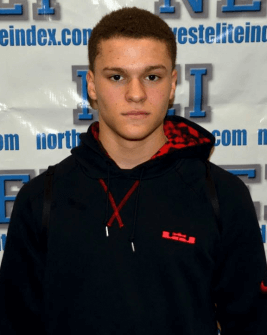 When all is said and done Elijah Molden (5-11 175 17′ CB/RB) of West Linn could be one of the most recruited kids ever to come out of the Northwest. The talented sophomore added another offer from the University of Washington Wednesday night, after the Ducks offered earlier this year.
Molden is ranked one of the top players in the country for the 2017 class and is equally impressive on both sides of the ball. He will consistently be listed as one of America's elite corners, but also is a primary ball carrier for the Lions, who go into Friday night's game against Sherwood (5-0) and ranked #7 in the state.
As most know Elijah is the son of former NFL standout and 1st round pick Alex Molden. Speaking on the offer he said simply, "Just keeping you up to date, received an offer from UDub." The humble Molden has all of the intangibles that you could want in a superstar as he is a team guy first. He currently has 3 TD's on the year, while completely locking down his side of the field defensively.
USC and Florida St are just a few of the nation's top programs who have shown interest early as Elijah is keeping his options open.
West Linn is littered with young talent and is one of the fastest rising teams in the Northwest. Molden , Sophomore QB Tim Tawa, and Junior receivers Cody Coppedge and Connor Berggren are just a few of the reasons the Lions will be a conference & state title contender in the coming years.
We will keep you updated as this will be a busy off season for Elijah on the recruiting front. He is a phenomenal kid and exemplifies all that is good about our student athletes.