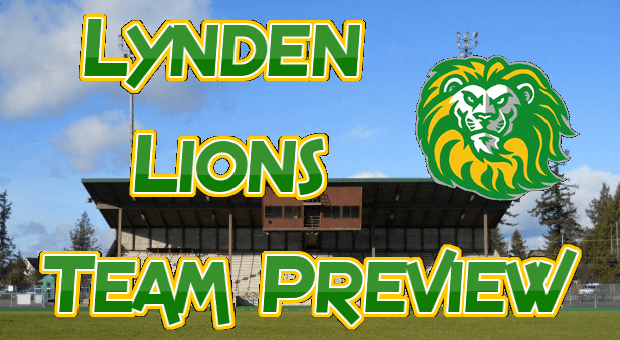 Key Players
QB Sterling Somers (6'5″ 205, '16) – Somers has prototypical size for a QB and is very athletic. He has started since his sophomore season, and led the Lions to the state finals both seasons, including a state championship.
WR/DB Jordan Wittenberg (6'0″ 185, '16) – Wittenberg is a game changer on both sides of the ball. With his speed and route running, Wittenberg finished last season with 87 receptions for nearly 1,500 yards and 14 TDs.
OL/LB Jensen Mayberry (5'10" 220, '16) – Jensen is a bit undersized, but plays bigger than he is listed, and is a leader on both sides of the ball. He has good overall athleticism, is very aggressive and plays with great instincts. Mayberry is a heart and soul type player.
WR/DB Noah King (5'11" 180, '16) – King starts both ways and will be relied on heavily this season. He has good speed, a tremendous nose for the ball and is a sure tackler, helping him excel as a Strong Safety.
OL/DL Tanner Steele (6'2″ 230, '17) – Steele is a hard working, tough lineman that started as a sophomore. He is athletic and does a great job getting off the ball. This could be a year where Steele makes his name known around the state.
Overview
When you talk about the great programs in the state, Lynden has to be in the top 5. They are consistently overlooked because they are in the 2A classification, but year in and year out they are good enough to compete in the higher levels of the state.
Head coach Curt Kramme enters his 25th season at the helm, and has compiled a 227-55 all-time record, including six of the last nine state championships.
The offense is lead by QB Sterling Somers, who has the ability to beat you with his arm or legs. He will be paired in the backfield with a stable of backs including Ben Colwell ('16), Dalton Ohligschlager ('16), Brody Weinheimer ('17) and Nui Labat ('16), could all see time and are all capable of getting the job done.
Over the years Lynden has had some tremendous receivers, and graduate a few off last year's squad. Returning Jordan Wittenberg is huge, as he is Somers favorite and most dependable target. Drew Krause ('16) has great speed and should help relieve some of the pressure on Wittenberg, while Landon DeBruin ('16) looks to be more of the possession receiver with great hands and good size. Rylan Severson ('17) and Tristan Moffat ('16) add depth and playmaking ability.
Lynden always has good line play, and this year should be not different. They have a nice mix of talented and experience that should make for a good front line. Jensen Mayberry ('16) and Caiden Lair ('16) are the only two seniors up front, and provide strong leadership and stout play. Tanner Steele ('17) is a big body at LT and is still growing, but looks like one of the better lineman in his class.
Rounding out the front five is Brennan Roebuck ('17) and Edward Andrews ('17). Roebuck is described as one of the strongest athletes on team, while Andrews anchors down at center and has a high football IQ.
Along the defensive line you can expect to see Nui Labat and Nathan Gomes ('16) on the outside. Labat also sees time at RB, while Gomes plays with as much heart as anyone and is a force. Steele goes two-ways and plays a tough NG for the Lions, clogging lanes and getting into the backfield when needed. Also expect to see Lair on this side, as he is experienced and one of the better all-around lineman on the team.
Linebacker play is always fun to watch at Lynden and this year they have four good ones. Mayberry is the leader of the defense with great tenacity and strong play, he will be vital to the success of Lynden's defensive front seven. Weinheimer and Ohligschlager both have bright futures, and were both key pieces on the defensive line last season. Justin Oberstadt ('17) will also see time, and is described as one of the team's hardest hitters.
Lynden does a great job limiting big plays and a large part of that has been their play in the secondary. They have talent and depth this season, so you can expect this grouping to be one of the best again. Jordan Wittenberg is a lockdown corner on one side, while Landon DeBruin uses his size to create mismatches on the other side. Noah King and Drew Krause are the safeties, both posses good speed and instincts. Grant Scarlett and Connor Shine provide depth and both can be counted on when needed.
The kicking duties reside in the leg of Per Wolfisberg ('16), who has a strong-reliable leg.
Bottom Line: Graduation has taken some of the top end playmakers, but the Lions return plenty of skill to go around, and there will always be some athletes stepping up we have yet to hear from. Kramme does a great job developing his athletes and is one of the all-time great coaches in the state, so no doubt they will be back in the tournament making a run.
Key Games
vs Squalicum (10/18)
@ Ferndale (10/16)
vs Sedro-Woolley (10/23)