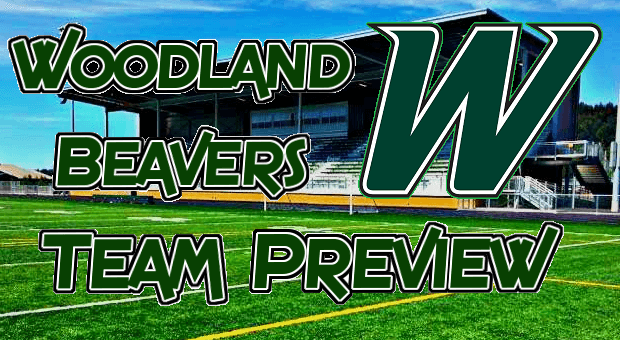 Key Players
FB/LB Tristan Thomas (6'0″ 190, '17) – Offensively, Thomas will be asked to help replace All-State back Eli Whitmire, and appears to be up to the task. Defensively, he is a hardnosed backer with loads of leadership and is the true rock in the middle.
OL/DL Isaac Andersen (6'3″ 280, '17) – Andersen returns after being nominated as an all-state athlete during his sophomore year. He anchors the DL and will also get the start at LT. If he continues to work and hits the right camps, the future could be bright for Andersen.
TE/DL Jared Cloud (6'2″ 210, '16) – Cloud returns as a two-way starter for the Beavers. He is a dependable receiver with good size and sure hands offensively, and is also one of the better ends with a good – havoc creating motor on the defensive side.
QB Wyatt Harsh (6'1″ 185, '18) – Harsh returns after an outstanding freshman campaign in which he threw for 2,000 yards, 24 TDs and ran for 6 more. He has great mechanics, is sneaky athletic and looks to be one of the top QB's in the state, regardless of classification.
WR/LB Hunter Raney (5'10" 170, '16) – Raney is considered to be the fastest player in the team. He is a reliable downfield threat offensively, while playing smart football defensively. Raney should see increased action this year, and could be ready for a breakout season.
Overview
There is a lot of excitement around Woodland. They've got a new school, stadium and are coming off a very successful 2014 season.
Head coach Mark Greenleaf took over in 2003 and has done a great job building a foundation for a growing 2A program. Greenleaf is also the offensive coordinator, while a former Woodland great, Glen Flanagan makes the calls as the defensive coordinator.
Nobody really knew what to expect from Wyatt Harsh heading into his freshman season. I am sure that having Eli Whitmire alongside last year allowed him to ease into games, but he is gone now, and this very much looks like Harsh's team.
Tristan Thomas has some big shoes to fill at RB, but I don't think he will have to produce like Whitmire did to be a big factor for the offense. If he runs hard, wouldn't expect anything less, and doesn't turn the ball over, the Beavers will be sitting pretty.
Receiver is where the Beavers are hit the hardest by graduation, with the loss of Trevor Huddleston and Cody Shepherd. They do return both Jared Cloud and Hunter Raney, and do plug in two really nice pieces. Tyler Flanagan (5'10" 170) is just a freshman, but could very well be one of the more talented athletes on the entire team. Senior Bryce Johnson (5'10" 145) will also split out and is a viable playmaking target.
The offensive line returns a plethora of experience, with four returning starters coming off All-League seasons. Isaac Anderson (6'3″ 280) and Chase Barber (6'3″ 270, '16) bring a lot of beef to the left side of the line and should have no problem opening holes.
C McKay Flanagan (6'0″ 180, '16) and RG Jeff Jackson (6'1″ 210, '16) are undersized, but play a smart – physical brand of football, while Christian Mendez (6'4″ 220, '16) brings some size and athleticism to the RT spot.
Woodland plays a lot of two-way football, and the defensive line will start familiar names as Cloud, Mendez, Barber and Anderson, will go both ways. You can also expect to see Dustin Pitner (6'2″ 220, '17) getting time as the Beavers will need some rotation to give the big four a break.
Good linebacker play has been a staple the past few season's, and this year should be no different. Tristan Thomas will lead the group after a solid sophomore season, and will team up with Logan Knight (5'10" 180, '18) as the two set the tone with their physical play. Cooper Lucas (6'0″ 200, '16) is a fundamentally sound backer with good instincts and is always in the right place. Hunter Raney returns and his speed will be vital limiting the big play. Expect to see Damon Holland (5'9″ 165, '18) also get some reps.
The defensive secondary has seniors Bryce Johnson and Taylor Yeo (5'6″ 145, '16). While he is undersized, Yeo plays a smart game and will be counted on this season. Tyler Flanagan goes both ways and has the looks of being a big time player for the next four years. Also expect Tyler Bishop (5'11" 160, '16) to be a part of the rotation.
Bottom Line: Replacing Whitmire, Shepherd and Huddleston will be no easy task. If Woodland can get good line play, which I expect them to do, they will be just fine. The games still have to be played, but I expect to see them right there with Hockinson vying for the GSHL Title.
Key Games
vs Ridgfield Spudders (9/25)
vs R.A. Long Lumberjacks (10/16)
@ Hockinson Hawks (10/23)