Click for Jason Rucker Highlights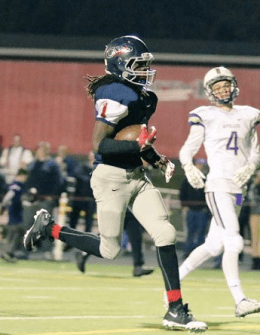 Things have started to pick up on the recruiting front for the talented 6'1″, 175 defensive back who could play almost anywhere in the secondary.
"I don't have any offers yet, but several new schools have started talking to me," Rucker told Northwest Elite Index. "The main ones have been Washington State, Cal, Colorado and I just started getting mail from Oregon State."
Those schools join the schools that had already been contacting — Eastern Washington, Northern Arizona, Washington State, Washington, Nebraska, USC, San Diego State, Savannah State, Temple and Hawaii — him after a very good summer that saw him perform very well in 7v7 tournaments with BFA (Barton Football) as well as great efforts at the Northwest Elite Camp, the Washington Rising Stars Camp, the Oregon State camp, the Oregon Opening Regional camp and the Rough Diamonds Camp.
"My season just ended, so I'm getting ready for basketball season and then I'll do track as well, but I also have started to plan out which camps I will probably hit this spring and summer," Rucker noted. "I'm looking at the Washington camp again, Washington State, Portland State, Oregon State and maybe Cal's camp."
While playing defensive back for a team that went 7-5, Rucker led the team with 75 tackles while also contributing four sacks, five quarterback hurries, three forced fumbles and four pass breakups.
As a sophomore, Rucker missed more than have of his season with a leg injury, so this season was his first at the varsity level. He has great ball skills and his outstanding football instincts allow him to be around the ball on nearly every play. He's a player who should start to see recruiting hit full stride in the spring when schools can come out and check on him.