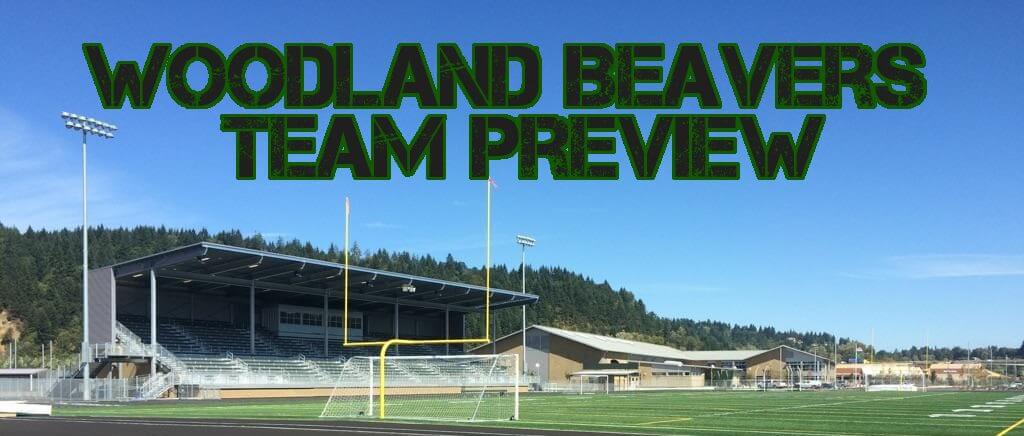 Key Players
Isaac Anderson OL/DL ('17, 6'3″ 260) – Anderson is a two time All-State lineman and will be returning as a three year starter. He has the size and physical nature to play at the next level.
Tristan Thomas RB/LB ('17, 5'11" 205) – Thomas is another three year starter for the Beavers and bring plenty of leadership. Heart-and-soul of the defense with 115 tackles and 3 INT's last year.
Wyatt Harsh QB ('18, 6'1 180) – Harsh has started behind center since his freshman season. 3,500 yards and 50 TDs in his career. New offense will really play to his strengths.
Tyler Flanagan WR/DB ('19, 5'11" 180) – Flanagan was voted all-area as a DB following his freshman season. Good speed and all-around athleticism, will be a big part of offense and defense.
Logan Knight WR/LB ('18, 5'9″ 210) – Knight doesn't have prototypical size, but he packs some real punch and should be an impact player on both sides of the ball.
Outlook
The Beavers have a new voice at the helm for the first time in 13 years as Mike Woodward moves up from southern California. Woodward has coached in the area before, Mountain View and Hudson's Bay, but has spent the last nine years just outside San Diego.
With Woodward comes a more open offensive style that junior QB Wyatt Harsh returns to lead. Harsh is one of the state's top 2018 QB's and has all the tools to direct a pass happy attack.
Senior RB Tristan Thomas will bring toughness and leadership to the backfield and has the ability to catch passes as well. Finished 2015 with nearly 1,000 yards and 12 touchdowns.
Tyler Flanagan is coming off a 1st team All-GSHL season and will likely be the top target for Harsh. Look for Woodland to spread the ball around to the likes of Sebastian Martinez ('17, 6'0″ 160 , Marques Lies ('18, 5'11" 150) and Logan Knight ('18, 5'9″ 210). While Flanagan is the only returning starter, this group should be fun to watch.
The offensive line loses four starters this season, but big LT Isaac Anderson is back to anchor the line. Look for Damon Holland ('18, 5'8″ 170) to get the start alongside Anderson, while Jacob Flanagan ('18, 6'1″ 175) will man the center spot.
Dustin Pitner ('17, 6'2″ 225) started last year on the DL and will be getting the nod at RG, with Tyler Cox ('18, 6'3″ 225) lining up at the RT spot.
The defensive line has some experience with Anderson and Pitner both returning to solidify the interior, while Holland returns at DE. Also look for sophomore DT Jack Ripp (5'10" 180), who the coaches describe as "lightning quick off the ball."
Woodland will look to play with a hit first, ask questions later mentality, led by returning middle-backer Tristan Thomas . He will team with Logan Knight who is known for setting the tone with his physical play. Sophomore's Jack Wear (5'10" 175) and Elijua Schultz (5'6″ 180) are built from the same mold as Thomas and Knight, as they bring a tough mindset on every play.
The defensive backfield will be anchored by Tyler Flanagan , who is coming off a 50 tackle, 4 INT, freshman season a year ago. Levi Orem ('18, 5'10" 170) had to sit out last season due to transfer rules, but will step in at SS in 2016. Flanagan and Orem give the Beavers a speedy combination that will lead from the backend.
Martinez returns at defensive back and will be joined by Lies, who the coaches praised for having a strong spring.
The Bottom Line: The GSHL 2A is very tough and Woodland is going to be playing an underdog roll this year. Many people will write the Beavers off because of their lack of experience and returning starters. The defense should be stout, and if coach Woodward's offense can come together, there could be some real sparks in 2016.
Top Games
9/9 @ La Center
9/16 @ Hockinson
10/7 @ Columbia River