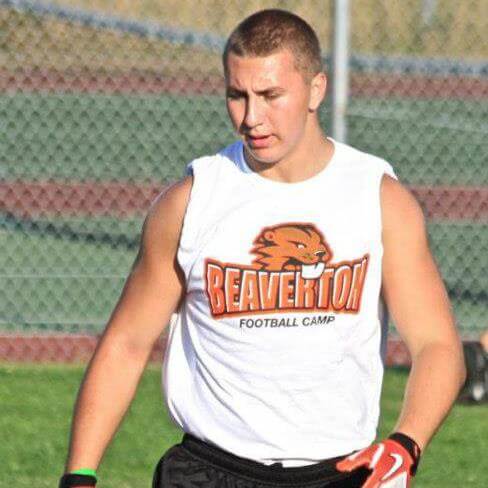 NEI's top ranked senior linebacker Evan Colorito (6-4 235 Sr. OLB/DE) out of Beaverton HS got some big news Wednesday night, as the Nevada Wolfpack made their intentions known offering the talented athlete.
Colorito currently holds offers from Colorado, Colorado St, Montana, Portland St, and now the Wolfpack. He is ranked #1 on our 2013 linebacker list over the likes of D1 athletes Derrick Turuturi (Committed-Arizona) and Johnny Ragin (Oregon St, BYU, PSU-Offers). Speaking with Colorito just after he says, " Coach Lewis called me and I spoke with the Defensive Coordinator Mike Bradeson and they offered, Im very excited and think a lot of the program and what they are doing there".
When referencing his recruiting Colorito says, " Im going to be waiting until after the season to make a decision, and I want to take my official visits". There is a good chance that Evan could add some additional big time offers, as his upside is off the charts. " They would like me to play a rush linebacker spot and use my size to my advantage". This makes a lot of sense as he is one of the quickest kids in the northwest off the ball, and has been one of the state sack leaders for the last two seasons.
His Beavers are (4-0) entering the Metro League season, but they are going into the state's toughest conference not having played the likes of league powers Aloha, Jesuit, and Southridge. Colorito is super legit, and is even a better kid so we are excited to keep tabs on his progress and wish him nothing but future success.
For those that don't already know he is the son of Dr. Tony Colorito, who had a successful NFL career playing in multiple Super Bowls with Denver, while earning All American honors at USC. The genes, combined with his size, and overall talent make him a big time recruit on a national level. We can't say enough good things about Colorito and commend Nevada for pulling the trigger.