OFFENSE: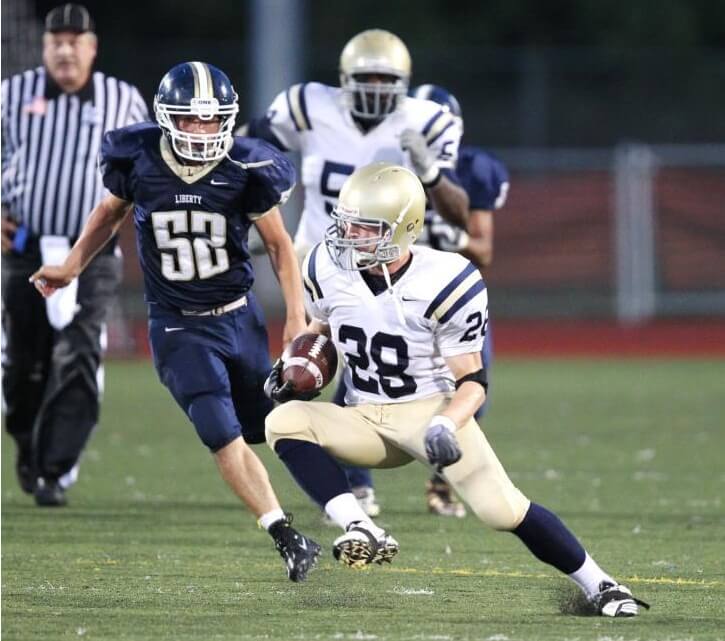 1. Jake Lacoste 5-10 190 Jr. RB West Albany – The junior running back isn't just a good 5a Oregon athlete, he's a legit D1 back that you just don't see very often.. His brother (Anthony) is the state's 3rd all time leading rusher and currently at Air Force. Jake broke the All Time single game rushing record as a sophomore (508) before Tyner shattered it this year. He has carried the ball 177 times for 1689 yards and 26 total Tds, averaging 9.5 ypc. The kid is nasty and extremely humble.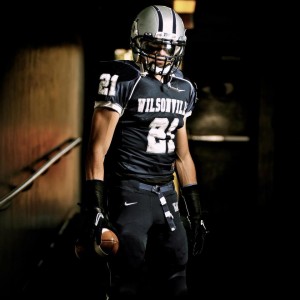 2. Tanner Shipley 6-2 185 Sr. RB/WR Wilsonville – The senior is a D1 receiver, but is athletic enough to carry the rock; He has been offered by Oregon St, BYU, and Wyoming after rushing 88 times for 912 yards and 11 Tds, averaging 152 ypg.. He has also caught 10 passes for 181 yards and 2 Tds for his #2 ranked Wildcats; Part of NEI (South) that traveled with us to Las Vegas.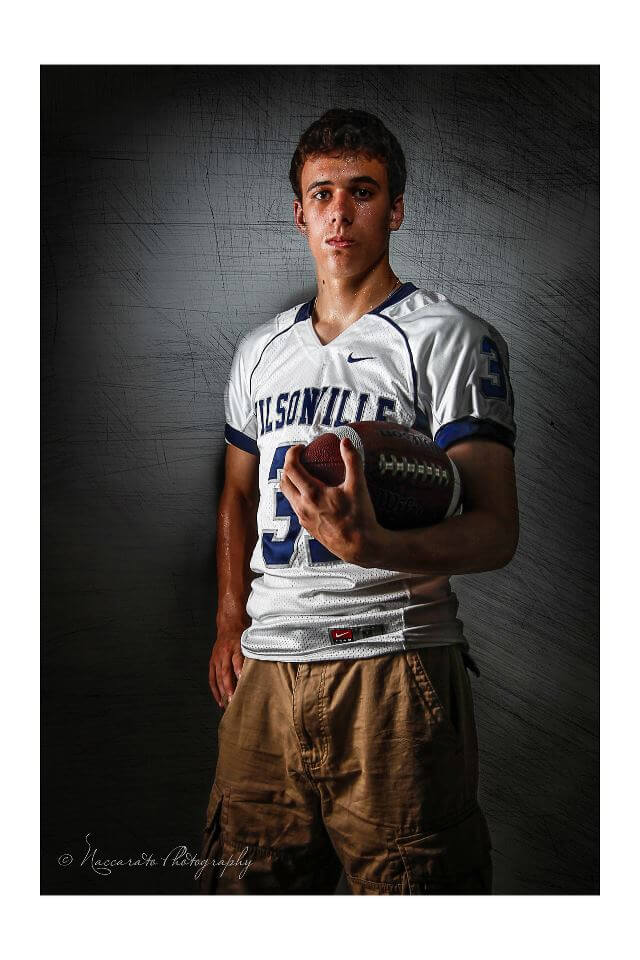 3. Ryan Walsh 6-1 180 Sr. RB Wilsonville – Maybe the biggest surprise state wide… The kid has just been filthy on both sides of the ball carrying it 33 times for 532 yards and 10 Tds, averaging a ridiculous 16.1 yds per carry; Looking at his receiving stats you think its a misprint as he is averaging 39.1 yards a reception 6 rec/235 yards/2 Tds.
4. Kamerun Smith 6-6 190 Sr. QB Marist – The senior QB has dominated most 5a competition for the last couple seasons; He does have some legit targets, as Smith has hit on 66.2 percent of his passes, for 1513 yds… Good for 23 Tds/3 Ints on 252.2 yds passing per game.
5. Kendrick Bourne 6-2 185 Sr. WR Milwaukie – Bourne transferred from Benson in the off season and has blown up at Milwaukie averaging 31.2 yards per catch… He has 33 receptions for 810 yards and 9 total Tds, and has the Mustangs at 4-2, their best record in a number of years.
6. Cristian Morris 6-0 180 Sr. RB Sherwood – Morris was injured his entire junior season, but the kid can play; The Bowmen spread the ball around to everyone so his stats are incredible based on the fact that they have 10 different guys that carry the football; He has 39 carries for 716 yards 7 Tds, averaging an incredible 18.4 yards per carry.
7. Josh Harper 6-5 185 Sr. WR Marist – The 5a state leader in sacks from last season, is now a state leader in multiple categories as a wide out. Teams can not double team Baird or Harper just burns you; He has caught 30 passes for 503 yards and 12 Tds in what has been a breakout year offensively.
8. Chris Garcia 6-0 200 Sr. RB Silverton – One of the top two way threats in the state who has helped his Foxes to a 6-0 record rushing for 131 times for 687 yards, and 11 Tds , averaging 114.5 yards per game.
9. Austin Baird 6-0 185 Sr. WR Marist – The Portland St commit has been double teamed a great deal, but has recently added to his numbers catching 27 passes for 396 yards and 7 Tds.. He has gone off the last two season's putting up monster numbers, and has been the focal point of game plans. He could climb this list quick with similar numbers from 2010-11 and a state title.
10. Antonio Bella 5-10 175 Sr. Slot/WR Roosevelt – Kids having an amazing year on both sides of the ball catching 31 passes for 635 yards and 7 Tds through 5 games; He is averaging 105.3 yards receiving per contest and is right on the scholarship offer bubble.
11. Cory Hincks- Sr. RB Wilson – The senior RB has rushed 104 times for 993 yards and 13 Tds, averaging 9.5 yards per catch.. The Trojans are having there best season in years and Hincks is one of the main reasons.
12. Kimane Domena 6-2 185 So. QB Roosevelt – Domena is going to be a special quarterback as he can use his feet with the best of them.. He has hit on 55% of his passes, for 862 yds, with 9 Tds/3 Ints.. He has also rushed 62 times for 343 yards and 10 Tds which has only exploited his overall athleticism.. Should be one of the better QB's in the region for his class.
13. John Carroll 6-4 200 Sr. WR Mt View – One of the state's top 3 sport athletes has caught 39 passes for 713 yards and 3 Tds for the defending 5a State Champions; He will be a three time all league kid on both sides of the ball.
14.Tanner Sanders 6-5 200 Jr. ATH Crescent Valley – Sanders numbers aren't at the top of the statistical charts, but CV would be lost without him.. He's Oregon's #1 Jr recruit for a reason and will just get better.. He has hit on 51.4% of his passes for 1020 yds, while rushing 30 times for 241 yards.
15. Forrest Brodie Sr. RB Hood River – 15 Total Td's for a HR team that has played well and could potentially make a run come playoff time.
16. Kyler Ayers Sr. RB Mountain View – 931 yards on 145 carries for a kid that has come out of no where to do well for himself; Very talented athlete.
DEFENSE: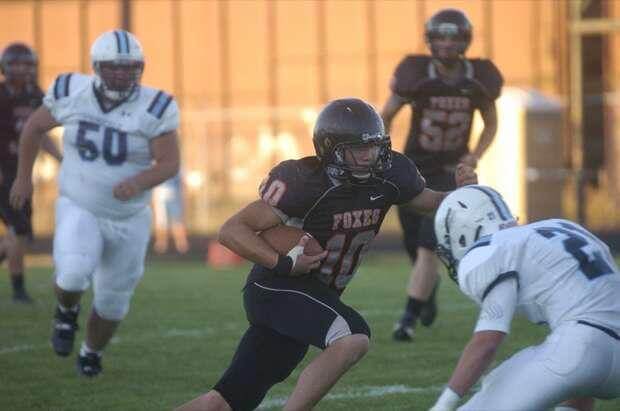 1. Chris Garcia 6-0 200 Sr. LB Silverton – The kid has been lights out all season long after earning second team all league honors as a junior. He is a state leader in tackles, sacks, and hurries, as the Silverton D has been hands down the best in the state at the 5a level. They have only given up 54 points on the season, with 4 games having opponents point totals at (0, 0, 6, 6).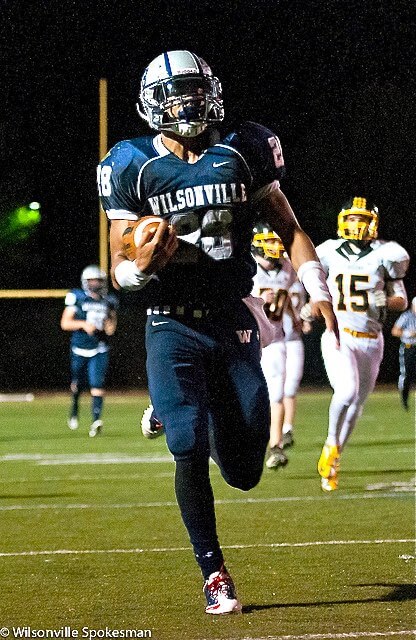 2. Johnny Ragin 6-3 210 Sr. LB Wilsonville – The senior high profile LB causes problems everywhere, with his overall athleticism..He has been offered by Oregon St, BYU, and Portland St and was invited to NIKE's prestigious opening and has 33 total tackles and 5 sacks; Ragin is also a 4.0 student and was part of NEI-South that traveled with us to Vegas.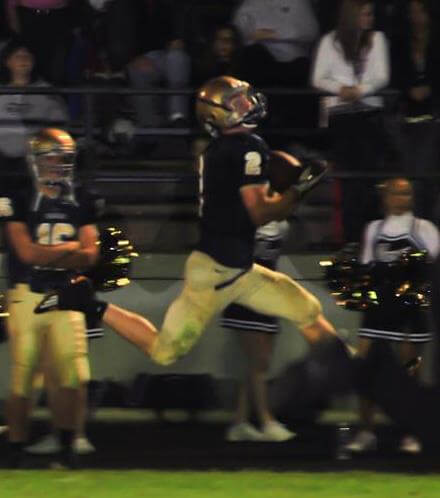 3. Austin Baird 6-0 185 Sr. S Marist – Baird projects as a WR, but could very well play DB in college. He was the Conference Defensive POY in 2011 and currently sits with 3 Int's and 23 total tackles. Outstanding smarts due to his knowledge of the WR position.
4. Cody King 6-1 220 Jr. Marist – The junior backer has been outstanding thus far and is one of the state leaders in tackles with (53) with 2.5 sacks. He is ranked as one of our top junior backers in Oregon and has has exceeded expectations. Really got a chance to shine with the departure of James Banks to Marist.
5. Antonio Bella 5-10 175 Sr. Roosevelt – Bella is just a really good athlete that is right on that D1aa bubble; He is one of the state leaders in INT's with 4, and has also accumulated 26 tackles.
6. Cooper Whitaker 6-1 190 Jr. LB Wilsonville – The junior has proved his legitimacy and is at the very top of the state charts with 61 total tackles, 10.2 per game, with 2 sacks. He is ranked as one of our top juniors state wide, and is doing an incredible job for Adam Guenther's Wildcats.
7. Joseph Balfour 6-0 175 Sr. S Sherwood – The Bowmen have one of the best D's at the 5a level, and many will remember Joseph's brother who was a Player of the Year and currently at Oregon St. Joseph has accumulated 21 total tackles and 5 pass deflections with 2 sacks.
8. Sione Taemoe'anga 6-1 265 Jr. DL Roosevelt – The kid has been off the charts good for the Roughriders after earning first team all league honors as a sophomore.. He has accumulated 6 sacks and 44 tackles.
9. Austin Powell 6-4 275 Sr. DL Crescent Valley – The Portland St commit has received consistent double teams and done an outstanding job in the middle. One of the state leaders in sacks with 5, and just very athletic for a big man
10. Tanner Fiez 6-2 220 Sr. LB Crescent Valley – One of the fastest and most talented backers in the state; The state leader in tackles from a year ago at the 5a level and now is teaming with Jr Jacob Bucher to form an outstanding 5a LB duo.
11. Parker Nielsen 6-2 210 Jr. DE Wilsonville – Nielsen has come up big and is just a very athletic lineman. He is averaging 3.4 tackles per game, but its his pass rush that has made him so dangerous.. Sits with 4 Sacks.
12. Jordan Smith 6-2 195 DE Wilson – The Trojans successful season is in part due to the outstanding D. Smith is the Oregon 5a State leader in Sacks with 7 (Max Preps).
13. Costa Rodriguez Jr. DB Hermiston – Rodriguez is once again a state leader in Int's and is only a junior.. Currently sits at 4 and Hermiston is super legit at the 5a level.