*In the future this article will be found under the "Players Of The Week" tab at the top of your screen. This will allow us to have more space on the main page to showcase more athlete articles on our main page.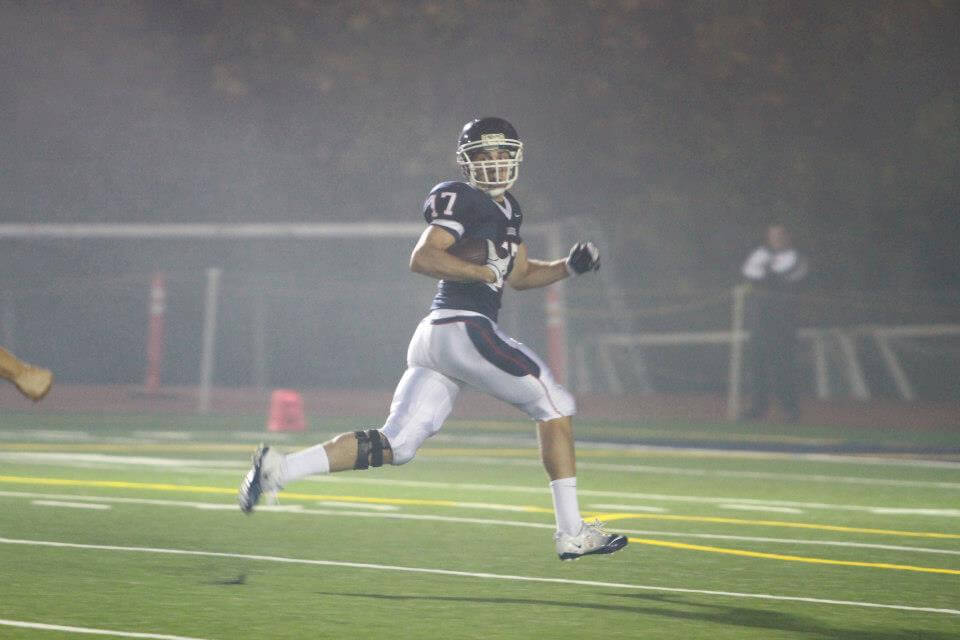 Thomas Tyner Sr. RB Aloha – One of the country's top backs continued his tear with 357 yds rushing and 3 Td's..Tyner has carried the ball 184 times for 2,328 and 30 Tds while averaging 12.7 ypc.
Cristian Morris Sr. RB Sherwood – The senior back accumulated 218 All Purpose Yards on Td runs of (38, 33, 9), with 2 Int's in #1 Sherwood's 35-14 win over #2 Wilsonville.
Connor Griffin Sr. WR / Justen Ruppe Sr. QB Lake Oswego – Connor Griffin had 4 receptions for 173 yds and 3 Tds (80, 59, 15) and QB Ruppe was 10 for 12, 237 yards and 4 Tds in one half… Griffin has shown he is one of the state's top receivers and Ruppe has been one of the most efficient quarterbacks state wide.
Jaylynn Bailey Sr. RB / Josh Benton Jr. RB South Salem – The Saxon backs have continued to play well scoring 3 Td's a piece in a 72-19 blowout win over McKay.
Hayden Coppedge Jr. QB West Linn – One of the state's top ranked Jr QB's threw for 358 yards and 3 Tds in the their 35-29 loss at home to Oregon City.
Jonah Koski Sr. QB Bend – The Lava Bears have had a tough season, but Koski has played well… Bend lost to (7-0) Redmond 47-41 in OT going 18/29 for 297 yards and 3 Tds…On the season he has thrown 12 Tds/4 Ints for 1100 yds.
Reynolds / Josh Schleining Sr. QB – The senior quarterback helped his Raiders get their first conference win in 5 years, with a 34-27 win over Centennial.. Schleining threw for 2 and rushed for 2 Tds on the night.
Connor Strahm Sr. ATH Sheldon – Maybe the state's top player caught 12 balls for 203 yds with a 3 Td run, 70 Td reception, and a 55 yd punt return in a 49-14 win over Roseburg.
Malik Fontleroy-Smith Sr. RB / Evan Colorito Sr. RB Beaverton – Fontleroy ran 30 times for 176 yards and TD, and Colorito showed why he should be getting the ball much more carrying the rock 10 times for 112 yds and 2 Tds in the Beavers 21-12 win over Westview.
John Wiliams Sr. QB Lincoln – One of the State's leading passers was 23 for 42, for 343 yards and a Td in the Cardinals 20-16 upset first win of the year.
Southridge / Jordan Morgan Jr. WR – The Skyhawks overcame some adversity with AJ Woodin coming off the bench and Morgan continuing his season long tear..Morgan has accounted for 10 Tds on the season and scored twice in the Hawks 26-21 upset win over #2 Jesuit..He had a 82 yd punt return, and 54 Td Reception.
Nick Pozzesi Jr. RB Crescent Valley – The 5-9 185 pound junior was efficient carrying the ball 39 times for 237 yds and 3 Tds in CV's 37-12 win over South Albany.
Silverton Defense – The state's top 5a D lead by LB Chris Garcia pitched its third shutout in a 56-0 win over Woodburn… They are now 7-0 with two other games only allowing 6 points..they have only allowed 54 points on the season.
Luke Kopecky QB / Parker Young WR Hood River – The Eagles got a 40-28 Win over the Bucs in Pendleton where they got up 28-0 in the first quarter..Kopecky threw for 2 Tds and 243 yards, both to Young.