Over the past few weeks we released our positional rankings covering the state of Washington. We will have athletes ranked numerically and an honorable mention list, based on who PROJECTS HIGHEST AT THE NEXT LEVEL.
There are a variety of factors that go into determining who projects where..These include (Current offers, Size, testing, All league/State accolades, camp/combine performances, stats, competition levels, D1/NFL Genes, GPA, Overall character/work ethic etc.). You can be a very talented high school athlete and not project to a high level of college football. (EX: If you are a 5-10 first team all league or all state lineman congratulations, but you are not going to project to a D1 school. It is what it is and that goes for all positions. We feel very fortunate to have the college contacts that we do, so it's important that the rankings are structured so that all schools can get a realistic breakdown of who they should be recruiting.
Through NEI and the Barton Football Academy we have been able to work with most of the top athletes in the region on a consistent basis, which has enabled us to make the accuracy of our evaluations more legitimate then any other group or recruiting source.
All of these rankings are subject to change at any time based on any new information received. It's important that we see any athlete that feels they are one of the best, as we can only determine so much based on film or word of mouth. Any top athlete that feels they should be higher on this list should get out to one or more of our NEI/Barton Football Camp and Combine events.
As most of you know all of our events are documented via video allowing us to see kids in person, while breaking down film of athletes after the fact if we still have questions about a kid. No other football academy has ever ventured to do such a thing, but we feel that this is the most fair and accurate way to give each athlete a ranking. Obviously nothing is perfect, but it is by far and away the most credible source in the region.
* We are constantly updating and adding to the site. It is a big region so please let us know of any athlete that you feel may have been missed. We are more than happy to look at any and all information sent to us referencing our northwest athletes.
Jordan Johnson – NEI
To view other positions you can use these links or the "Player Rankings" tab above.
Washington's Jr. QB/RB/ATH Rankings
Washington's Jr. WR/TE Rankings
Washington's Jr. OL/DL Rankings
---
Washington 2014 LB's
---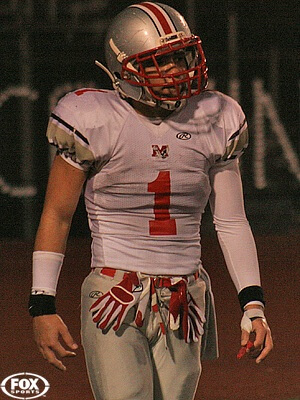 1) Devante Downs 6-3 235 Mountlake Terrace LB/RB (OFFERS: Washington, Utah) http://www.hudl.com/athlete/316221/highlights/7312380

Likely to be one of the top athletes on the entire West Coast when it is all said and done. A very talented two-way star for a school that doesn't produce much in the way of college talent. Downs is big, physical and he runs like a dear. As a sophomore Downs rushed for over 800 yards and scored 11 touchdowns while also racking up over 90 tackles and two forced fumbles from his linebacker position. His preference is RB but he is equally as talented as a backer..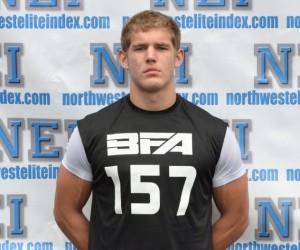 2) Gianni Carbone 6-0 210 Skyview (Vancouver) LB http://www.youtube.com/watch?v=poA_WAXixKc

Carbone is a big time pickup for the Storm since he had to sit out the 2011 season due to transfer rules. He is a grinder and someone that did very well on the camp and combine tour. Very good in coverage and just an athletic kid that understands the game.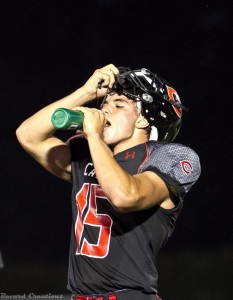 3) Michael Digenova 6-2 210 Camas LB
Has had a phenomenal junior season thus far and looks like one of the better underclassmen in the state..Good sized kid, that will just get better … Definitely a play maker, the Camas D is ridiculous lead by Player of the Year John Norcross.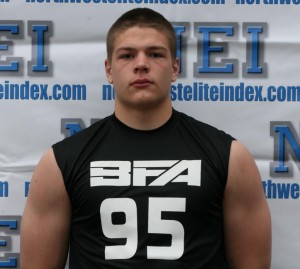 4) Nate Lewis 6-1 220 Arlington LB http://www.youtube.com/watch?v=70EYshCp12A

Had a tremendous off season on the NEI Camp and Combine tour and has continued his outstanding play with 60 total tackles and 3 sacks through 7 games… Has a genuine love for the game and is also an outstanding student that started as a sophomore.
5) Jack Flor 6-2 210 O'Dea (Seattle) LB/FB http://www.hudl.com/athlete/482302/highlights/19879430

Runs well and fills hard against the run. The coaches love what he brings to the table as far as instincts and smarts. He didn't start as a sophomore, but has played very well thus far.. Football family and a kid that we like on both sides of the ball.
6) Brett Carter 6-3 200 Franklin Pierce http://www.hudl.com/athlete/922779/highlights/13430377
Led the league in sacks as a Sophomore. Has the frame and work ethic to put on the needed weight. Mutli sport athlete. Missing 2012 season due to injury 2 days before first game while practicing as a TE. Projects as an OLB.
7) Mac McLachlan 6-0 200 Edmonds-Woodway LB http://www.hudl.com/athlete/663434/highlights/6470161

Talented LB who earned first team All Wesco 4a South Honors in 2011 after posting 45 tackles and a sack .. Showed up and did well on the NEI Camp and Combine tour, needs to add size.
8) Hayden Maliska 5-11 210 North Thurston http://www.hudl.com/athlete/99048/highlights
1st team all league LB as a Soph… Really good student.. 2010, 2011 Evergreen Conference All-Academic Award, not a big kid just very talented..Will be a name we hear for years to come.
9) Alex Weber 6-1 210 Chiawana (Pasco) LB http://www.hudl.com/athlete/593292/highlights/23665376

Good sized kid that can run. Very talented overall athlete. 2nd team all-league as a Sophomore. One of the best defenders in the conference.
10) Mark DeRuyter 6-1 190 Chiawana (Pasco) LB
Good sized kid that can run; Named Honorable Mention All-Big Nine as a sophomore in 2011 after racking up 42 tackles and one interception. Projects as a back, but is currently playing DE.

11) Grady Graff 5-11 190 Chiawana (Pasco) LB
Named Honorable Mention All-Big Nine as a sophomore in 2011 after totaling over 50 tackles and two sacks, another talented part of a special 2014 class.
12) Stuart Gillin 6-2 205 Walla Walla LB http://www.hudl.com/athlete/672369/highlights/2632456

Received Honorable Mention All-Big Nine honors in 2011 after posting 43 tackles and six sacks on what is an improving Blue Devil squad.
13) Triston McGarrah 6-2 220 Skyview LB
Good sized kid that has played well, still needs to improve on his overall football smarts but has the frame to do some big things moving forward.
14) Trevonn Russell 5-11 215 Lindbergh (Renton) LB http://www.youtube.com/watch?v=1M98lJ7ZvFY

Athletic linebacker prospect with good instincts. Started every game in 2011 as a sophomore and totaled 70 tackles and two sacks from his middle linebacker spot. Did well on the NEI/Barton Camp and Combine Tour.
Honorable Mention
Peter Lee 6-0 210 Beamer (Federal Way) LB http://www.hudl.com/athlete/592536/highlights/9494389

First team All SPSL South as a sophomore and is a kid that could climb this list quick
Beau Shain 6-2 185 LB Mount Si OLB
Potential is the keyword here, has the frame to add some size with legit quicks… One of the sack leaders in the KingCo for a Mt Si D that has been lights out for most of the season
Maruicio Portillo 5-11 200 Enumclaw OLB http://www.hudl.com/athlete/650625/highlights/19912403
Ranked as one of our top junior RB's in the state, but projects as more of a backer.. Talented two way threat
Hunter Austen 5-11, 190 Cascade Christian (Puyallup) LB
Super-productive linebacker with outstanding instincts. First Team All-Nisqually as a sophomore in 2011. 101 tackles, 6.5 sacks, 1 interception. Needs to add size, but legit talent
Drew Lunde 6-0 200 Skyline LB
Talented athlete that will have to step up big time next year when one of the most talented senior classes in school history departs. Smart kid, another student of the game
Will Bishop 5-11 200 Walla Walla LB http://www.hudl.com/athlete/1435905/highlights/11700095

Honorable Mention All Big Nine as a sophomore, and a kid we hear a lot about much like Gillin
Antonio Rivas 5-11 180 Sultan LB http://www.hudl.com/athlete/822126/highlights/8867388

Named second Team All Cascade as a sophomore, needs to additional size but can play
Evan Johnson 5-8 200 Mount Si LB
Kids an absolute beast and leads the KingCo in tackles, he's just not vertically where he needs to be to play big time ball.
Carson Iraola 5-9 200 LB Eastlake
Leader of a good Wolves defense that is getting better by the game. Obviously undersized, but speed and instincts make him a very good player. Undersized or he would be higher.
Alek Kacmarcik 6-1 195 Woodinville LB
Sometimes plays out of position, but projects as a backer and is extremely athletic.
CJ Lat 6-1 200 Lake Stevens LB
One of the state leaders in tackles through 7 games with (71 total, 10.1 per game)..Good sized kid that looks to be just getting better.
Patiole Pesefsa 6-0 250 Foss (Tacoma) LB
Talented LB prospect that needs to work on speed, and could end up on the line at the next level.
---
Washington 2014 DB's
---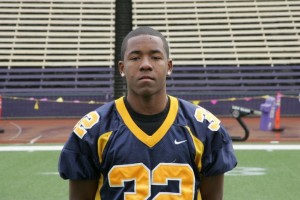 1) Bishard Baker 5-11 180 Bellevue RB/DB (Offers: Arizona, Arizona St., Boise St., Colorado, Notre Dame, Oregon St., Purdue, UCLA, Utah, Washington, Washington St.) http://www.hudl.com/athlete/309281/budda-baker
Projects as a DB in college, and already has a handful of offers from many of the top schools in the country. Extremely versatile, can return Kicks/Punts, and also play out of the slot. Baker's preference is to play D at the college level, but the fact that he can do it all just makes him that much more appealing. Plays on one of the best teams in the country and totaled just under 500 yards rushing and 10 Tds, while racking up 40 tackles and 2 Int's his sophomore year.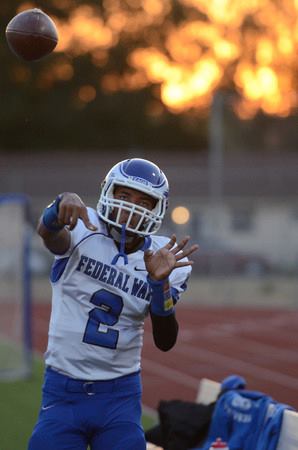 2) Keenan Curran 6-2 185 Federal Way FS http://www.hudl.com/athlete/929743/highlights/20753377
Classic centerfield type safety. Very good at reading the QB and making plays on the ball, has taken a couple pick 6's to the house.. Has outstanding size and projects at the D1 level. Just a very talented underclassmen that is one of the top kids in the state. Also the backup QB.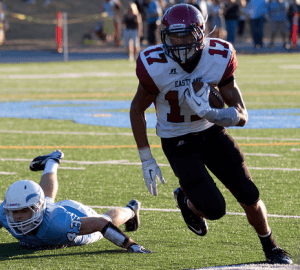 3) Drew Lewis 6-3 190 Eastlake S/RB
Brother of PITT record breaking RB Ryan Lewis. Multi-dimensional kid. Bigger than his brother with equivalent speed. Also a really good student. Legit D1 prospect that can be considered one of the best athletes in the state. Can play on either side of the ball, and is just an outstanding kid.
4) Cole Karstetter 5-11 170 Ferris (Spokane) DB http://www.hudl.com/athlete/85926/highlights/2439403
Talented DB who was a real difference-maker for the Saxons when he returned to the field after suffering a broken arm early in the year. His older brother Jared played wide receiver for Washington State, legit D1 genes.
5) Brandon Thompson 5-10 185 Bellarmine Prep (Tacoma) DB http://www.hudl.com/athlete/733979/highlights/10724632
Lock down defensive back, one of the best in the state that is also an outstanding offensive player if given opportunities.. Can play RB/Slot/WR whatever you need him to do; Just a very strong, athletic kid.. One of my personal favorites.
6) Zach Eagle 5-9 170 Camas CB/S
2nd team all league as a Sophomore. One of the top two way threats in the state. From a football family being the son of head coach Jon Eagle… Plays like he is 6-2 and is just a special athlete. He is one kid that could over come the size issue as he just incredibly talented..Multiple Td's and Int's on the year, Projects as a 1st team all league kid on both sides of the ball..Even a better kid then athlete.
7) Nate Beasley 5-11 175 Camas DB
Talented DB prospect who could play corner or safety. Physical against the run and has good speed to cover men deep. 2nd team all league DB as a sophomore, and is one of the best overall Jr's in Washington. 1000+ All-Purpose yards with 15 total touchdowns (10 rushing 5 receiving ) through seven games. May be the best kick/punt returner in the state. Three sport athlete and 4.0 student. Kids a baller that is currently playing mostly offense, but could easily project as a D1 DB.
8) Caleb Lyons 5-9 170 Lakes CB http://www.hudl.com/athlete/840073/highlights/23302403
One of the state leaders in Int's with (5) and equally talented on the offensive side of the ball.. One of the most dangerous Kick/Punt returners in the state, did very well on the camp/combine circuit…22 total tackles with 7 Tds thus far through 7 games.
9) Justus Ross 5-10 175 O'Dea SS

Currently playing LB for the Irish, but projects as more of a strong safety type..Got some good time as a sophomore, brings it on D and is very well liked by his teammates..Fast, super athletic, and always working hard.
10) Josiah Evans 5-11 165 Meadowdale (Lynnwood) DB http://www.hudl.com/athlete/592134/highlights/8122376
Talented corner prospect who has the skills necessary to vault his way up the charts . Earned First Team All-Wesco 3A honors in 2011 and already has 6 Int's in 2012 as one of the state leaders.
11) Melvin Walser 6-3 185 Mt Vernon S
One of the state's leading tacklers with 67 through 7 games… Very unique body control for a big kid that is also one of the top WR's in the state. Walser has a QB mind set and understands the game better then most.
12) Torrence Baker 6-2 200 Garfield S
This is a kid that is super raw, but has legit D1 skils and the body to go with it. Very talented basketball player that has all the potential in the world if he decides to pursue football. He is an unquestioned D1 wide out if he dedicates himself to the grid iron; New Head Coach Dave Myers is doing a great job grooming a host of young talent… 2 Int's from his safety position on the season.
13) Deion Stell 5-11 165 Marysville Pilchuck http://www.hudl.com/athlete/675669/highlights/25100414

Two way threat, excellent DB… 4.45 Hand time 40 yard dash, did very well at our camp/combine in the spring. Doesn't get a ton of exposure on offense do to the teams Wing T, but the kid is super legit and will be one of the better DB's moving forward in Washington.
14) Derek Chapman 5-11 175 Issaquah DB
Strong player who always seems to be around the ball. Chapman was named First Team All-Kingco 4A Crest Division in 2011 and looks to be only getting better.
15) Lou Millie 5-10 190 Bellarmine Prep SS
Has stepped up and looked like one of the top two way threats in Washington. Not a big kid vertically, but is happy to come up and stick you much like Thompson.. 38 total tackles through 7 games.
16) Ray Hardaway 5-11 195 Auburn Mountainview S http://www.hudl.com/athlete/679932/highlights/21180402
Very talented two way threat that is also the primary RB.. Big time hitter that has accounted for 35 total tackles, and 4 Tds offensively…
HONORABLE MENTION
Da Ssaun Sauls 6-0 185 Renton S/CB
Plays the QB position and is a very talented overall athlete..Looked great on the camp/combine circuit and will project as more of a defensive back at the college level.
Garrett Mckay 5-9 165 Bellarmine Prep CB
Undersized but just very talented…All league Sophomore DB while still at Gig Harbor last season.. Has come in and dominated offensively playing much bigger then he is.. 35 total tackles and 2 Int's through 7 games.
Colton Hubble 5-11 165 Shelton DB
One of the state leaders in Int's with (5), playing for a vastly improved Shelton team that just lost their first game of the year going 6-1 thus fa r.
Drew Griffin 6-0 200 Bellarmine Prep DB
Very talented overall athlete that will be an asset on both sides of the ball. Physical kid that can block as well as catch… Outstanding defender that accounted for 24 total tackles and has the size to play a SS/WLB type position
Adam Chamberlain 6-0 190 Central Valley (Spokane)
Talented player with the skills to play either safety spot… Very good instincts and a kid we like moving forward
Kaleb Smith 5-10 170 Kentlake SS
Big hitter with good speed, has looked phenomenal every time we have seen him.