Here we take a look at the QB position and the top underclassmen in the northwest. The State's of Oregon and Washington are represented, and we are excited to see the ridiculous amount of talent within region. As one of the top QB coaches in the country Taylor Barton was recently asked by the Seattle Times to come up with our top Quarterbacks (underclassmen). This was posted in Friday's addition of the paper which we will attach. We added Oregon's top kids as well, and we look forward to seeing most of these athletes in the off season during our Elite training sessions. Congratulations to all of these talented young QB's.
Have a look at some video from one of our elite training sessions this past season, where some of the nation's top QB's got work with TB. This off season will be like none we have ever seen before.
QBs in attendance.
Max Browne- Skyline HS (USC, Nation's #1 QB 13′)
Jake Heaps- Skyline HS (Kansas, Nation's #1 QB 11′)
Jeff Lindquist- Mercer Island HS (Washington, Nation's #4 QB 12′)
Isaac Dotson- Newport HS (Nevada, Top QB 13′)
—–
WASHINGTON TOP 10 QB's (UNDERCLASSMEN)
1. Ross Bowers 6-2 180 So. Bothell – Just a phenomenal talent and overall kid. Legit big time D1 QB that could have started as a freshman. Unique demeanor that can't be taught… Has played a ridiculous schedule thus far.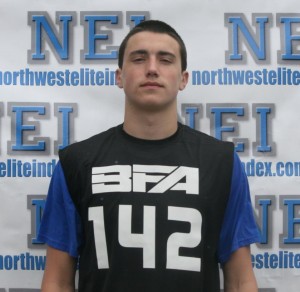 2. Brett Rypien 6-2 175 So. Shadle Park – Everyone knows the name..Breaking records, outstanding overall athlete with NFL genes… 60.6%, 7 games, 2782 yards, 21 Tds.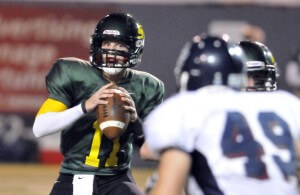 3. Nick Mitchell 6-2 175 Jr. Mount Si – Football guy first and foremost, won't be outworked, D1 genes with his brother at Oregon St..Outstanding kid with a high ceiling…8 Games, 16 Pass Tds, 1360 Yards/ 1 rush Td.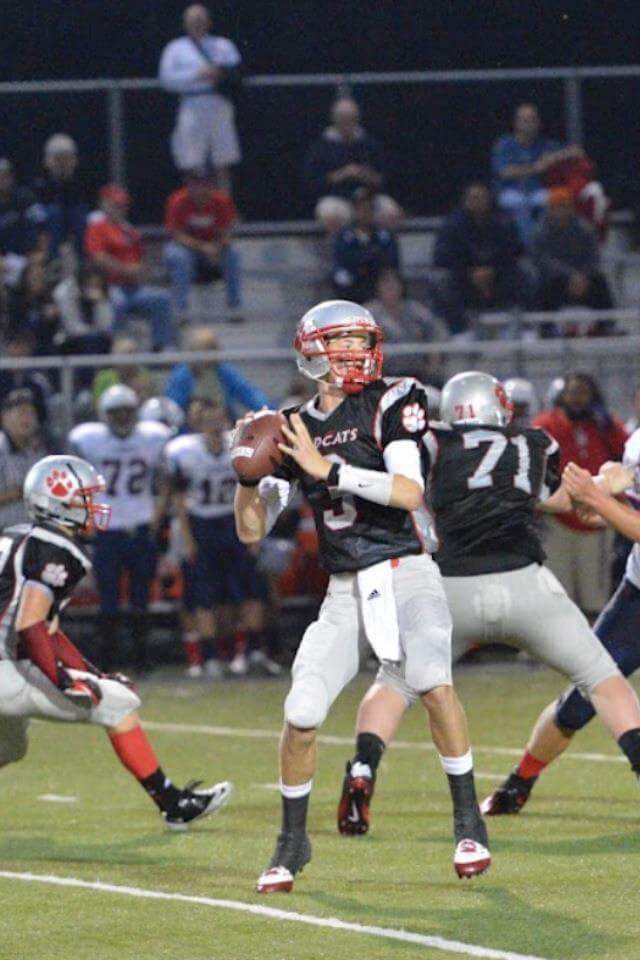 4. Pierre LeDorze 6-2 220 Jr. O'Dea – Big talented 4.0 student that can sling it with the best of them. Plays in a system where all of his talents can't be exploited. Very mobile athlete….5 Pass Tds, 500 Yds/ 650 rushing yards with 7 rush Tds, 9 Ypc.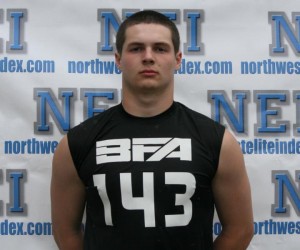 5. Reilly Hennessey 6-3 185 Jr. Camas – Kids just a player and has as much potential as anyone on this board.. Very athletic as he can beat you with his arm or feet. The Papermakers are real.. 7 games, 58% Com pct, 1777 yards, 18Tds /5 Ints.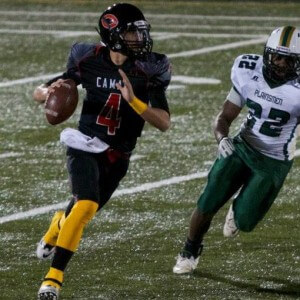 6. Nolan Henry 6-1 175 So. Union – Lives and breathe's football, won't be out worked, football family with NFL genes … Cousin of Barton product Kellen Clemens… 6 games, 64% Com Pct, 1054 yards, 5 Tds/1 Int.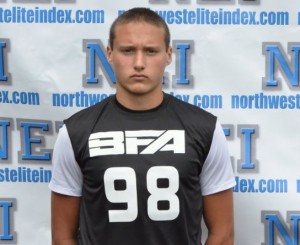 7. Dillon Sugg 6-5 210 Jr. Wenatchee – One of the most talented overall athletes in the entire region; Player of the Year type in Hoops with a big upside and outstanding work ethic.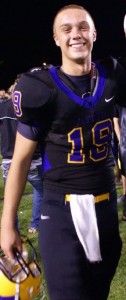 8. Derrick Becker 6-0 170 Jr. Capital – Just a very good athlete that plays within his system. Is able to change games with his running ability, has a good arm and is a born leader starting since his sophomore season… 71.5% Com Pct, 1196 Pass Yds, 9 Pass Tds/ 5 Rush Tds.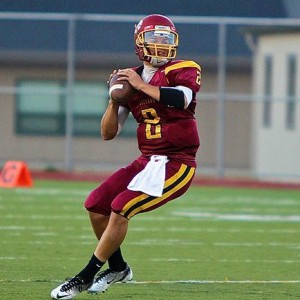 9. Jake Luton 6-6 210 Jr. Marysville-Pilchuck – Plays in the Wing T so some of his skill set hasn't been exploited, but his athleticism and size make him a very intriguing prospect..57.8% Com Pct, 864 yards, 9 passing Tds.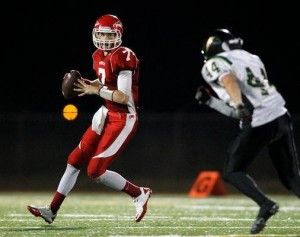 10. Jess Krahn 6-4 205 Hockinson – Kids legit and can sling it.. Could climb this list quick, really like his size and upside. 52.5%, 1562 Pas Yds, 13 Tds.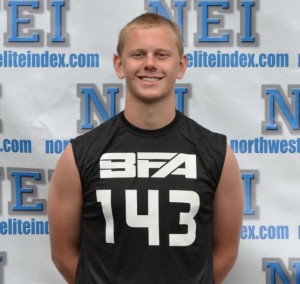 Honorable Mention:
Tanner Gueller 6-2 210 Jr. W.F. West (Chehalis), Tavin Montgomery Fr. Juanita, Brandon Illies 6-1 175 So. Puyallup, Ryan Peerboom 6-1 205 Jr. R.A. Long (Longview), Casey Brink 6-2 185 So. Bainbridge.
—–
Last week, Jayson Jenks from the Seattle Times wanted to know who the top 10 underclassmen QBs are in the state of Washington. When it comes to QBs… Why not talk to the guy that knows and works with most of them? Jayson did just that…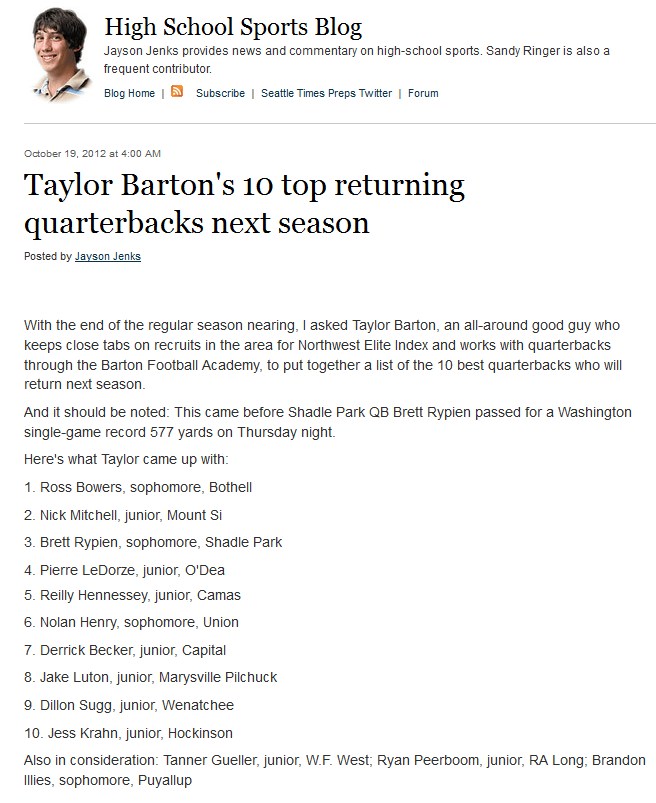 —–
OREGON TOP 10 QB's (UNDERCLASSMEN)
1. Eric Dungey 6-4 185 So. Lakeridge – Legendary Head Coach Tom Smythe calls Dungey as good of an athlete as he as ever coached at the position. Is equally dangerous running and throwing. 7 Games, 53% Com Pct, 1692 Yds, 17 Tds/ 8 ints Passing… 123 carr, 607 yds, 8 rush Tds..Having Smythe and training with Barton is huge.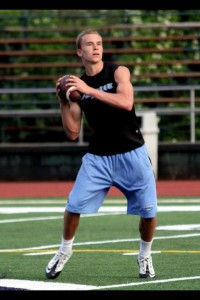 2. Cade Smith 6-1 180 So. West Salem (OFFERS: Wyoming) – Brother of former Oregon Gatorade POY, and current Wyoming QB Brett Smith..Has intangibles you can't teach and a work ethic that won't quit. Very athletic kid.. 7 Games 67.6% Com Pct, 1098 Pass Yds, 11Tds/4 Ints… 10 Rush Tds, 291 rush Tds, 4.2 ypc.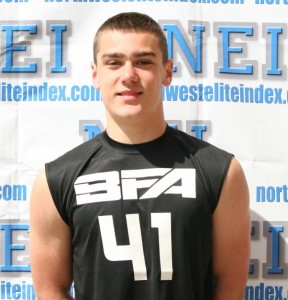 3. Aidan Wilder 6-0 185 Jr. Central Catholic – Oregon's top ranked Jr QB with intangibles you can't teach. He can throw and hit his targets consistently, but is equally if not more dangerous with his feet. 6 games, 63.3 Com Pct, 1153 Pass , 6 Tds/4 Ints.. 5 Rush Tds , 226 rush Yds, 4.3 Ypc.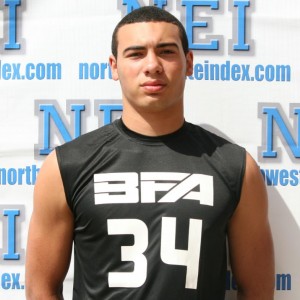 4. Hayden Coppedge 6-4 175 Jr. West Linn – Filled in early in the year and went off..The kid is a very talented multi sport athlete that is elusive and can drop dimes. 5 Games, 56.1 Com Pct, 10 Tds/7 Ints, 1138 Pass Yds.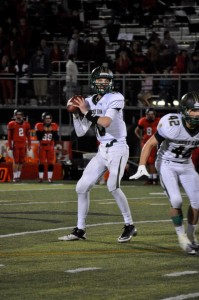 5. Kimane Domena 6-2 185 So. Roosevelt – Could be a very special talent as he can run like a top back, but can also beat you with his arm. Has the guidance of NFL legend Neil Lomax at Roosevelt. 7 Games, 52.7 Com Pct, 1064 Pass Yds, 14 Tds/3 Ints.. 15 Rush Tds, 554 yds, 6.84 ypc.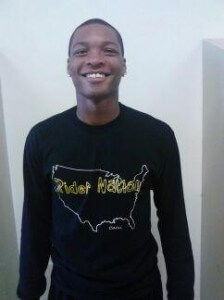 6. Tanner Sanders 6-5 200 Jr. Crescent Valley (OFFERS: Ore St, San Diego St) – The top junior recruit in Oregon with multiple D1 offers…Plays QB but projects as more of a WR/S 6 games, 53.1 Com Pct, 1229 Yds 7 Tds/6 Ints…. 32 rush, 269 yds, 8.41 YPC.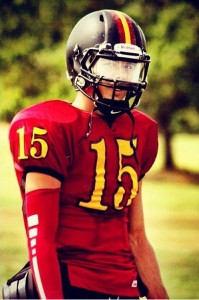 7. Cole Chandler 6-1 175 So. Silverton – Has lead the Foxes to 8-0 record at 5a level with Head coach John Mannion (Sean Mannion-OSU) really liking his leadership and ability to throw/run. 6 games, 52.5 Com Pct, 7 Tds/4 Ints, 812 Pass Yds.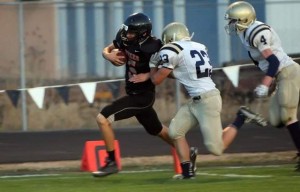 8. Scotty Hitner 6-3 200 Jr. Cottage Grove – Big QB that has his way with 4a competition. The kid has a very good arm and will be able to show off what he can do this off season against top talent.. 62.3 Com Pct, 2213 Pass Yds, 25 Tds/7 Ints… 8 Rushing Tds.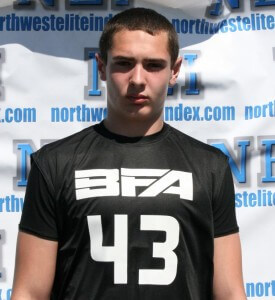 9. Christian Martinek 6-4 215 Jr. QB Jesuit – The Crusaders just don't throw a bunch and he is splitting time; He is one of the best pitchers in the country and could be a very effective passer in that type of offense..Instead he will just run over and around you.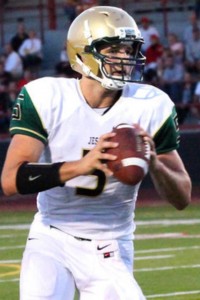 10. Gage Gubrud 6-2 185 Jr. McMinnville – Will end up being a 3 year starter, talented basketball player that is somewhat under the radar. Very impressive kid..All league athlete as a soph 68.7 Com Pct%, 1141 Pass Yds, 10 Tds/6 Ints.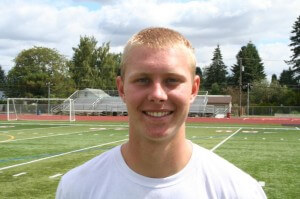 10. Josh Schleining 6-2 170 Jr. Reynolds – Started as a sophomore and did very well. Stats are legit, needs to cut back on INT's…Good sized kid that has a lot of potential… 68.3 Com Pct, 1939 Yds, 21 Tds/11 Ints.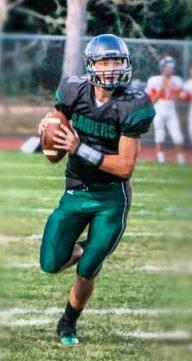 Honorable Mention:
Jett Even 6-3 185 Jr. Tigard, AJ Woodin 5-11 185 Jr. Southridge, Brandon Shroyer 6-1 190 Jr. Tualatin, Willy Pflug 6-0 170 So. Sunset, Sam Davis 6-0 165 So. Grant