Highlight Videos:
Keenan Curran , Jay-Tee Tiuli , Jared Pulu , Chico McClatcher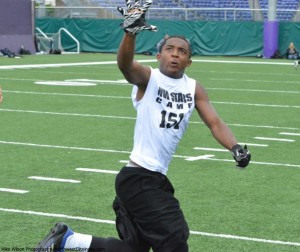 This years senior class at Federal Way could be the best team to ever come through the school. Its a special group of kids that have blasted almost every opponent they have played. We got to know them well over the off season at our elite events, as they are some of the top players in the state of Washington.
Mike Tate, Albert Havili, Winston Havili, Dlondo Tucker, JJ Mcneal, Zeke Mcneal, Rod Jones Jr, Evan Elliot and Marcel Morris are just part of a ridiculously talented 2013 class that has the Eagles at (11-0). Federal Way went (10-1) last season, and is now (21-1) over the last two years making this the most successful group to probably ever come through.
Fed Way had a team that went 12-0 in 1976 before losing in the state finals to Snohomish. With all of this said there are four top underclassmen for the Eagles who are legit D1 recruits and have contributed a great deal.
Chico McClatcher (5-8 175 So. ATH) is one of the top recruits on the west coast for the 2015 class, and is a kid that has already been offered by the University of Washington. Taylor Barton nicknamed him the "Blue Mamba" during one of the initial ROOT broadcasts and the name has stuck. He is absolutely electric in the open field and Barton also says "McClatcher is the best sophomore that I have seen in the state of Washington since Kasen Williams".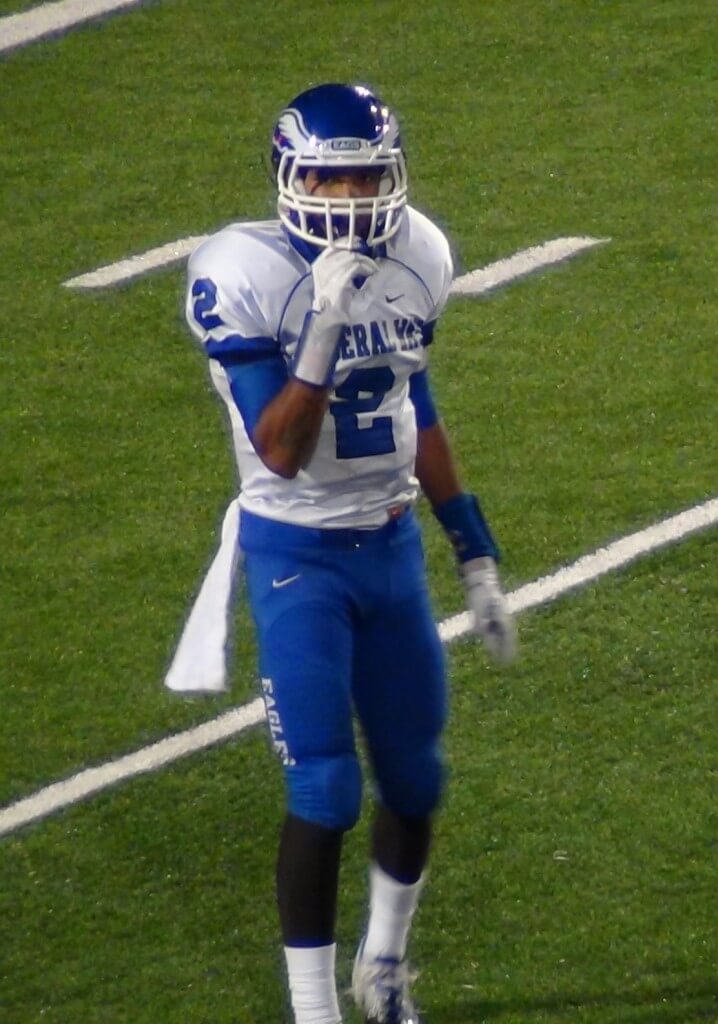 Another kid that we have ranked as the #2 junior DB state wide is Keenan Curran (6-2 185 Jr. FS/QB). Curran is one of the most refreshing athletes we have seen in some time as he takes his studies as serious as his football. "Im in a rigorous academic program called The Cambridge Academy which is run through Cambridge College in England". He continued, " At the end of the year I would have enough credits to graduate high school which will allows me to earn college credits early".
Curran is a ball hawk and a kid that is a legit D1 prospect as a safety. He has 4 TD passes and 3 touchdown runs offensively, but uses his quarterback mind set and outstanding athleticism to be a game changing free safety. He has 3 Int's, a 99 yard pick 6 to the house along 15 pass deflections in what has been an incredible year thus far.
Federal Way will play a Camas team this week in the state quarterfinals with one of the best junior defenses I have ever seen. The team is focused , " We are all just going to stick to the game plan and do what we have been doing all year long, there is no reason to change a bunch of stuff that has been working".
Up front they have will have the services of Jaytee Tiuli (6-4 290 Jr. OL/DL) and Jared Pulu (6-3 215 So. OL/LB), two of the better underclassmen in the state of Washington on the line. Tiuli says, " I love playing with my brothers and being part of the Savage 6.. Myself, Eric, Winston, Rod, Pate, and Jared all have a common goal which is to get to the dome and win state".
Federal Way is loaded with talent up and down the board, and we can't say enough good things about the athletes on and off the field. Its a close group that hasn't really been challenged this year. That will all change Saturday as Camas is one of the best teams I have seen in the last few years. Its going to be a battle in front of a packed house, and maybe the most competitive game among top teams this year.
We are big fans of the Fed Way kids and look forward to seeing what they can do moving forward. The young guns for Federal Way could be the difference, but regardless its going to be a game for the ages.