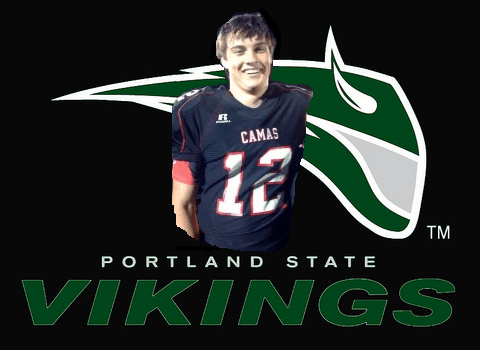 One of Washington's top athletes and best defensive players, John Norcross (6-2 210 Sr. LB/RB) of Camas, just made big news committing to Portland St University. This is huge for both the athlete and PSU as Norcross was a two time POY in the Greater St Helens league, and had an absolutely dominant senior campaign.
Norcross averaged more then 10 tackles per game and scored 17 touchdowns on 50 touches to summarize how well he played in 2012. Props to Nigel Burton and his staff for landing the very versatile linebacker.
The first thing I ever heard about John was how good of a kid he was, and so was the second. He's an outstanding football player that will specialize on defense but can play multiple spots. Camas was maybe the hottest team in the northwest throughout most of the season, before the junior based group ran into state champion Skyline in the Semifinals.
Regardless Norcross had a career that he can be very proud of as he told the Columbian a few days back, "this year everybody just got after the ball, and I could always trust my teammates to be on top of their assignments…It was one of the best defenses you could ever play on".
We wish John continued success at the next level as he will be a standout scholar athlete in the Big Sky.