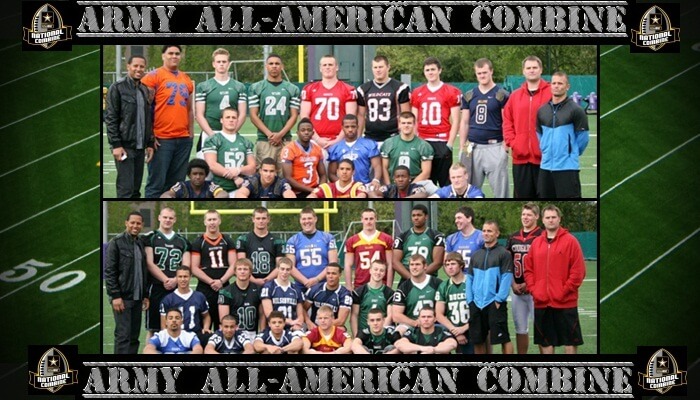 Moving into 2013 we take a look back at was has been an incredible year for all of us at NEI and the Barton Football Academy. BFA is going on 10 years of existence, and is by far and away the largest football academy in the Pacific NW.
The addition of NEI has allowed us to do a lot of cool things such as covering last years Army All American Combine. Taylor Barton attended the event in San Antonio , and was able to put together a documentary of what kids and families can expect. Many of the top athletes from around the region who have attended our events are featured in this piece, as its always good to see familiar faces.
Starting in about a month we will have our regular camps through BFA in Oregon and Washington, which includes everyone from youth ball on up. There are no prerequisites, and ALL athletes looking to improve their game and work hard are invited. http://www.bartonfootball.com/home.php
We will also be hosting our (Invite only) Elite Events in Portland and Seattle for all of the top athletes throughout the region. NEI & Barton Football is the only source in the region working with different universities, and their coaching staffs on a personal level. It has changed recruiting in the northwest and allowed us to reach out and help kids who otherwise have no way of getting their name out.
The top kids training and competing against one another during the off season has created an environment where the best of the best can continue to get better in preparation for the year.
ESPN, Scout, The Seattle Times, Oregon Live, Duck Territory, Dawgman, and Beaver Blitz are some of the outstanding organizations that will be in attendance. We look forward to seeing you all, contact me with any questions and enjoy the video documentary.
NEI Presents: 2012 Army All-American Combine