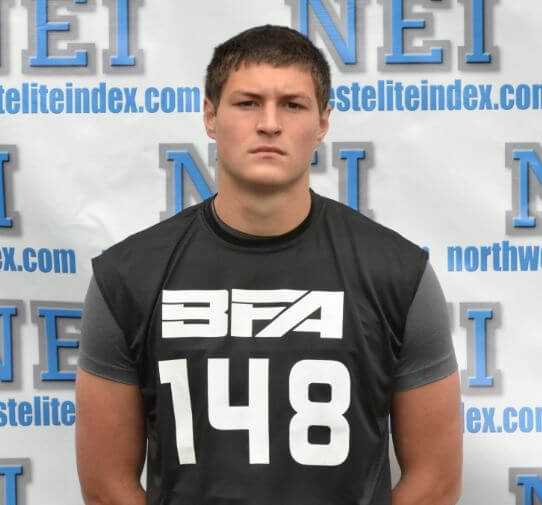 One of the NW's top receivers, Lawrence Wilson (6-3 205) of Central Catholic, will take his D1 frame and smarts to the prestigious Princeton University. It was a tough decision between two of the top schools anywhere on the planet, the other being Harvard.
Wilson was a kid we got to know well over the off season as he attended all of our Elite Events, and was a standout on the NEI/Barton camp and combine tour. His 4.1 GPA and outstanding overall athleticism put him in a special category of athlete. Coach Ben Martin has been out doing a great job recruiting NW athletes, and Wilson was listed as one of the school's top recruits nationwide.
Lawrence caught 32 passes for 642 yards and 7 Tds in 2012, making him statistically one of the top WR's in Oregon. Speaking with Taylor Barton Wilson said, " Coach Martin came out and met with me and my parents, and getting to know the coaches and the program I knew it was the right place for me". He added, "With Princeton I get the best of both worlds, top caliber football and the best education in the world".
We talk a lot about how good the kids are that we work with as people, and Wilson is at the very top of that list. Regardless of what he does in life Lawrence is going to be wildly successful, as he is abnormally smart and one of the most like able people you are ever going to meet.
He is listed by NEI as a 2nd team All State receiver as he finished his Central Catholic career with 54 catches, 1050 yards, and 13 Tds. He averaged 20.6 yards per catch as a senior and says, " they run a spread system with 4 wide outs and I feel like its a great situation to be heading into".
We wish Wilson continued success, and have nothing but great things to say about the athlete from Portland