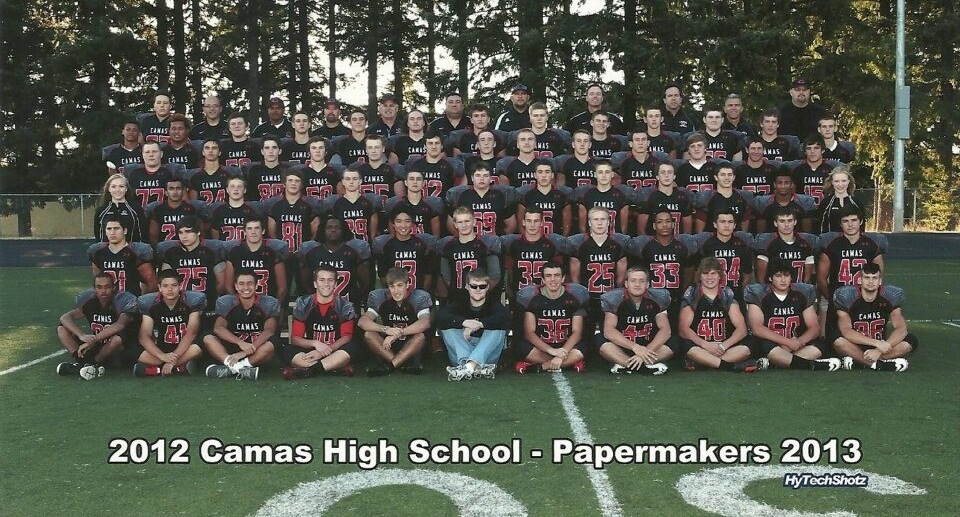 One of the most exciting teams in the northwest, or anywhere in the country for that matter were the Camas Papermakers (12-1) this past season. They emphatically blasted almost every opponent that they played, up until there meeting with eventual state champion Skyline in the semifinals.
This junior based group will be the #1 ranked team at the 4A level coming into next season, and they very well could be considered among the top 50 teams nationally. We have talked a lot about Camas already this year and for good reason. There is no doubt that this 2014 Camas class is special, and could be considered one of the top groups to ever come out of the northwest if they can live up to the expectations.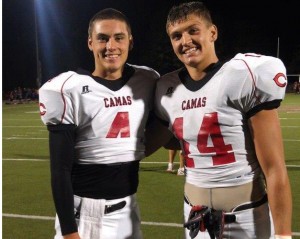 Junior QB Reilly Hennessey (6-3 190 Jr. QB) is a kid we are big fans of, as he will be the senior leader on next years squad. He's a humble kid who can't say enough good things about his teammates. He earned first team all league honors throwing for 2, 801 yards, and completing 61.5% of his passes for 26 Tds.
When referencing the season Hennessey says, " ultimately we were disappointed with the outcome of the game against Skyline, but I think we took it as well as we could and realize that we have the potential to do something special moving forward".
There were plenty of seniors that contributed to the success that the Papermakers had in 2012, including 2 time GSHL Defensive Player of the Year John Norcross. That said the junior group coming back is loaded.
Nathan Beasley (5-11 175 Jr. RB) and Zach Eagle (5-9 165 Jr. Slot/CB) were Co Offensive Players of the Year in the Greater St Helens League, and are two of the most explosive players in the entire state. They both rank in the top 5 at their position in the State of Washington by NEI, and have legit D1 skills regardless of size.
I couldn't be any more adamant when I say that both of these kids are the REAL DEAL. Eagle caught 77 passes for 1074 yards and 9 Tds and was equally impressive defensively. Zach is a class kid, and has grown up with football in his life from a young age. The respect from his teammates runs deep, "Zach's been doing pull ups in his room since the 2nd grade and is just an incredible overall athlete", Hennessey says. He is the son of Head Coach Jon Eagle who is one of the most respected high school coaches anywhere.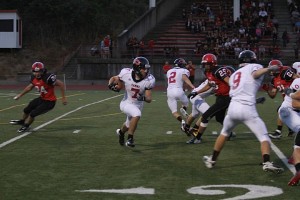 Add in Nathan Beasley (5-11 175 Jr. RB/DB) ..aka "The Artist" and you have one of the most lethal backs I have seen in sometime. He's a 4.0 student that is usually the best at whatever he does, also excelling in baseball and soccer. The first time I visited his Facebook page I was convinced I had the wrong kid, as I just didn't see him being the assassin that he was on the field. I'm a big backer of Beasley, and think the sky's the limit for him on the gridiron.
With Dylan White (6-5 210 Jr. WR/SS) you have one of the best athletes in the State of Washington, also being a top baseball player and potential MLB pick. White was injured early, but came back and dominated on both sides of the ball. Defensively he played more of a backer position and showed how coordinated and athletic he is for a big man. White can body a lot of DB's from his wide out spot , almost making it impossible for secondaries to account for both Eagle and himself. Its hands down the most dangerous combo in the state coming back.
On the line you have four standouts in Drew Clarkson (6-4 270 Jr. OL), Chris Durrett (6-3 265 Jr. OL), Matt Walser (6-2 260 Jr. OL), and Matt Danis (6-2 225 Jr. OL) . Clarkson leads this group and is one of the best overall lineman in Washington. He projects at the D1 level and was a unanimous 1st team all league kid as a junior. He is one of three Papermakers that also plays basketball, showing off unique athleticism for a big man.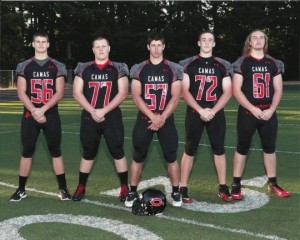 Many remember Oden Coe from a few years back who was one of the state's best. Drew has modeled his game and hair after one of the local favorites in Coe as Hennessey says, " he's extremely agile for a big man and is just fundamentally very sound". Clarkson had a monster year, and will come into next season as a kid that may have already received some D1 offers.
Jason Vailea (6-2 245 Jr. DE/FB) is one of the most impressive D lineman in the entire region and requires a double team on almost every play, if you don't want him to completely disrupt what your offense is trying to accomplish.
We also consider Michael Digenova (6-2 215 Jr. LB) one of the top overall defensive players in Washington. We have him ranked as one of the top 3 junior backers in the state, as he has the size and speed to play a high level of collegiate football. He is one of three Camas football kids that also play basketball, which only exemplifies his overall athleticism. Clarkson and Eagle are the others.
Reilly says, " Mike is a freaky athlete and can do pretty much whatever is asked of him, he is extremely strong and will be a leader on our defense next season". Just when you thought there couldn't be any more top notch kids someone like Michael Johnson (6-0 170 Jr. ATH) steps up, and just makes you say wow… how many athletes do these guys have?
Johnson was a role player this past season, but could be a huge factor in 2013 as he is one of the fastest kids in the entire league and a very good overall athlete." Michael Johnson is another kid that is just a phenomenal athlete, and has an awesome work ethic… We expect him to have a great year next season".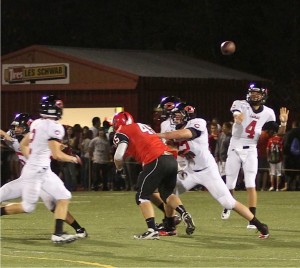 In summary this Camas team has the pieces in place to be one of the most dominant teams in Washington state history. Its hard to compare to Bellevue, but this could be a legit test for maybe the top team in the country in the Wolverines. Lip service aside I haven't seen a community get behind a group the way the Camas faithful gets behind there football.
It's "Friday Night Lights" atmosphere speaks to the passion of the athletes and families within the district, and only creates that much more excitement. Hennessey says, " personally I want to be a better leader vocally, and work on my decision making… Im going to take the next three months before baseball starts, and continue working out and training for next year".
We are obviously big advocates of this Camas program, and all of the potential that they have in 2013. We hope to see a majority of these athletes at our Elite Events over the off season, training with the other top kids within the region. The "Texas Like " atmosphere at Doc Harris Stadium is something I recommend everyone get out and see if you haven't already, as this is a team that will be tough for anyone to hang with much less beat next season.
Props to Coach Eagle and his staff for instilling a system that promotes top notch football, but even more importantly doing the right things off the field. Speaking to Coach Eagle earlier in the season he said, "these guys have had a lot of success together athletically growing up, but what they have achieved off the football field and in the classroom has been even more impressive".
We will continue to keep you updated on all of the happenings in Papermaker land. Its a phenomenal group of coaches, kids, and families and we look forward to getting out and covering more SW Washington Football in 2013.