Highlight Videos: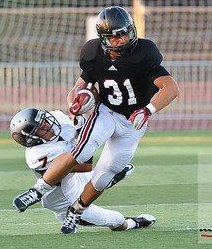 Year in and year out Tualatin remains one of the top teams in the state at the 6a level. A majority of the time Tigard and the T Wolves are fighting for a Pacific conference title. They have one of the most talented youth programs in the state and outstanding community support. Tualatin (9-2) had another successful season falling to a good Sprague team at home in the 2nd round.
Over the years the T Wolves have produced a host of high level college talent such as Luke Staley (BYU)- Doak Walker Winner -Top back in the country, and Taylor Hart currently at Oregon. The list is long but the reasons are the same. Everyone buys into the same system from a very young age and good things have happened over the years.
Tualatin was the conference runner up this past season, and returns five all league kids to a group that has some quality underclassmen coming up. 2nd team all league quarterback Brandon Shroyer (6-1 195 Jr.) moved over from the Lake Oswego area and has done a great job managing the offense. He didn't put up big passing numbers, but he's a talented multi sport kid that can beat you with his overall athleticism.
His primary targets through the air will be returning 2nd team all league WR Nick Hines (5-8 155 Jr. ATH/DB) who is ridiculously quick and can create in the open field. All league LB Chandler Schoonmaker says, " Nick flies and is someone we will get the ball to a lot next year".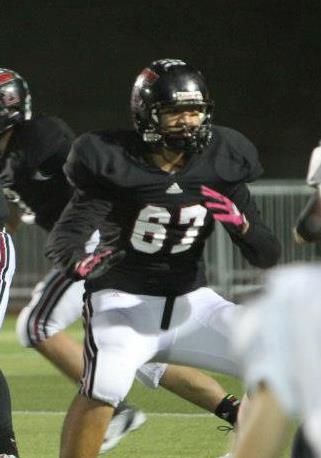 Steven Shockloss (6-3 185 So. WR) is ranked as one of the state's top sophomore WR's as he's also a very talented basketball player. Maybe the top two way player on the team, Schoonmaker (5-11 200), will most likely play the role of Andrew Schlottman in 2013. Schoonmaker earned honorable mention all league honors at backer, but projects as more of a strong safety at the college level. He will need to stay healthy as he could see the bulk of the carries in the T Wolves offense.
Tualatin returns some talented lineman in all league junior James Moore (6-3 240 OL), and two of the state's better sophomores in Garrison Saina (6-2 240 OL/DL) and Cameron Frey 6-0 210 So. DL). These three provide a solid nucleus that the team can feel good about building around.
Shroyer says "On defense we are going to have a lot of holes to fill, but kids are going to step up like they always do". Shroyer continues, "Cameron, James and Garrison are all very talented defensive lineman, and our backers will be led by Schoonmaker, Luke Goessens, Ryan Wisner… Goessens and Wisner are both juniors."
Cooper Brunner (6-2 195 Jr. DB) is another all league returner that has dealt with injuries, but should be back and even better. He has legit size and his teammates speak highly of him. Schoonmaker says, " Cooper's talented and we all benefit when he is on the field".
The Hastin's are some of the most respected coaches anywhere in the northwest and the T-Wolves will always be a top 10 type team. They beat a very talented Southridge in the preseason and also fought off a tough Century club 27-20 during the regular season.
Tualatin has something to prove within conference next season against a Tigard team that blasted them this past year. Its one of the most heated rivalries in the state and next year will be no different. Shroyer added, "Goals for the year are to win the league, practice on Thanksgiving day and to win state."
We look forward to covering this Tualatin team in the years to come, as it is consistently one of the top programs in the northwest always putting itself in a position to win a title.