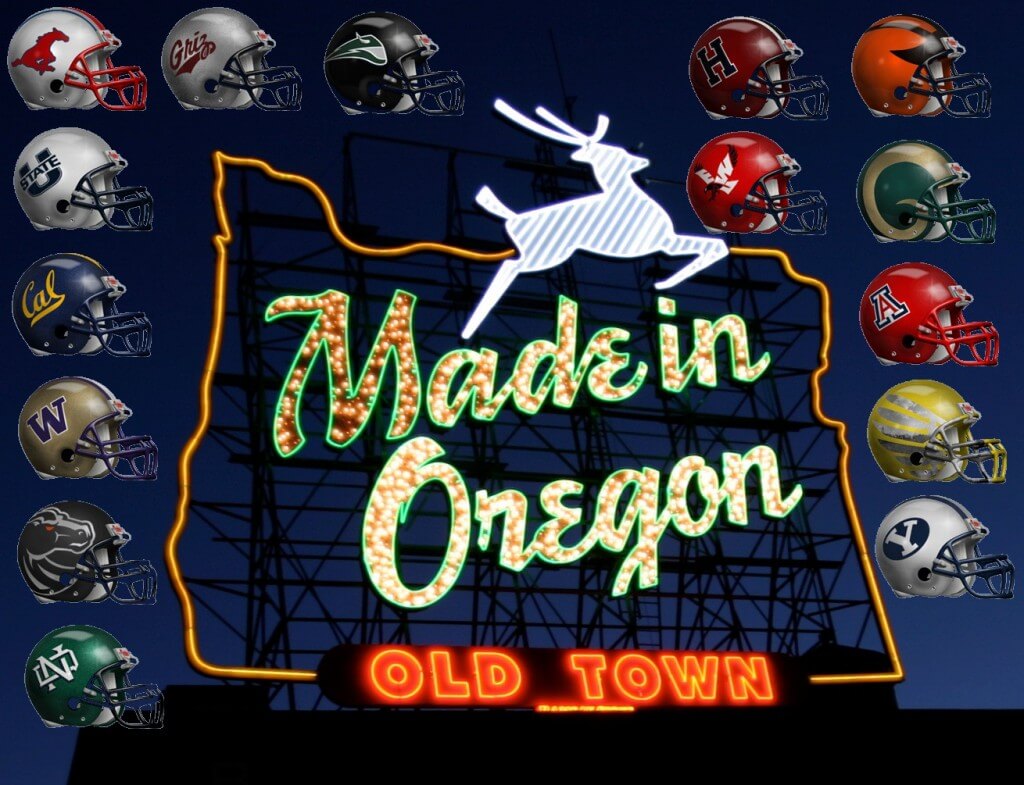 Have a look at maybe the top recruiting class to ever come through Oregon. Top to bottom it was as deep, if not deeper then any other group we have seen before it.
The northwest is the fastest growing region in the country when it comes to recruiting, and its been great to get to know most of these athletes and their families as the process unfolds. All of us at NEI and the Barton Football Academy wish to congratulate all of these kids on their achievements and look forward to seeing this next group of local kids do more of the same.
Jordan Johnson-NEI
Thomas Tyner – Oregon
6-0 210 RB Aloha
One of the best backs in the country and a perfect fit for Oregon's offense… World class speed and the best back to ever come through the state… 2012 Oregon Offensive Player of the Year, 2012 All American… Over 3400 yards in 11 games.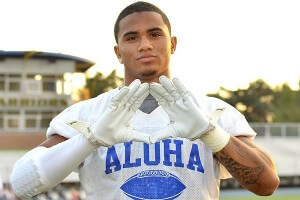 Andrew Kirkland – Washington
6-5 300 OL Jesuit
One of the top lineman on the west coast.. Had multiple Pac 12 offers and is an outstanding student and kid. 1st team all league, all state athlete.
Doug Brenner – Oregon
6-3 280 C Jesuit
One of the strongest athletes in the country… Set all time lifting records at Jesuit and played a host of different positions on both sides of the ball. 3.9 student.
Max Rich – Harvard
6-7 315 OL Jesuit
Turned down Washington State and about 6 other D1 schools to go to the Ivy League. Kids "a house" according to AJ Glass and a very talented overall athlete as shown on the basketball floor.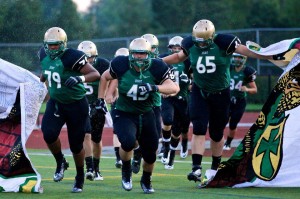 Evan Voeller – Oregon
6-5 290 OL West Linn
Ranked as the top OL in the state behind Kearsley… Suffered injuries which kept him off the field most of his senior year but has a huge upside with natural size and athleticism.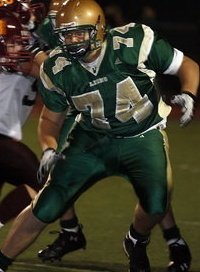 Dallin Leavitt – BYU
6-0 200 DB Central Catholic
The Northwest's top DB was the Mt Hood Conference Defensive Player of the Year, and one of the top 20 safeties in America. Committed to BYU early and was also offered by Hawaii and Wyoming.
Brayden Kearsley – BYU
6-5 300 OL Aloha
The Northwest's top lineman; Will go down as one of the best to ever to play in the state of Oregon. One of the top players in the country, Semper Fi All American, the best chance of any NW athlete to have a lengthy NFL career.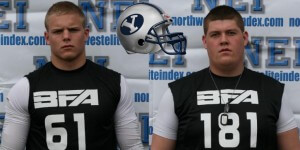 Connor Strahm – Montana
6-2 215 ATH Sheldon
Oregon's Defensive Player of the Year and the SWC Offensive and Defensive Player of the Year… 2012 State Champion and someone that will go down as one of Oregon's all time greats; 4,000 all purpose yards and 64 Tds on his career.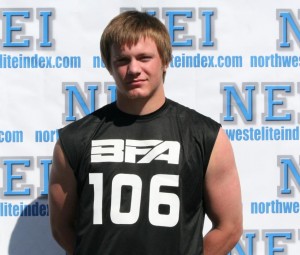 Evan Colorito – Colorado State
6-4 235 LB/DE Beaverton
The Metro League Player of the Year with an upside that won't quit; NFL/D1 genes and our NEI #1 ranked LB for the 2013 class… Evan is long and still growing into his body and will be a future college all american.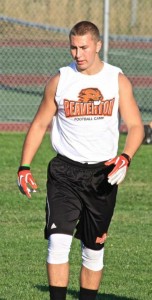 Wyatt Houston – Utah State
6-4 235 TE Horizon Christian
Phenomenal overall athlete that played QB for Horizon but projects as a TE. Outstanding size and speed with very athletic genes; 3A Conference Player of the Year.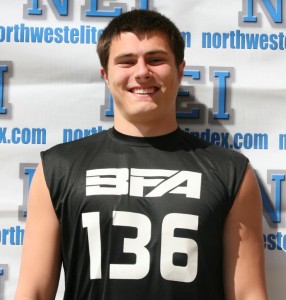 Tanner Shipley – Boise State
6-2 185 RB/WR Wilsonville
Broke off everyone at the 5A level earning conference player of the year honors in the NWOC after going for over 1800 all purpose yards and 20 Tds; Turned down OSU, BYU, Nevada, Colorado, Wyoming.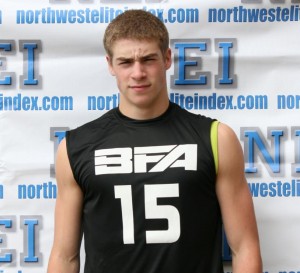 Johnny Ragin III – California
6-3 215 LB Wilsonville
MVP of the off season as he was invited to NIKE's Opening and won NFTC MVP LB honors; 4.0 student that tests through the roof; Turned down the likes of Oregon, Oregon St, Iowa, BYU, Colorado, Nevada.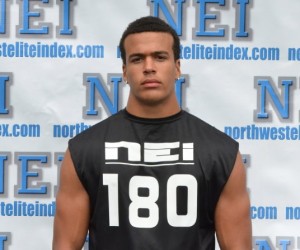 Derrick TuriTuri – Arizona
6-3 235 LB Crater
Kids an absolute beast and has the potential to be one of the top players in the Pac 12; 1st team all league athlete with size that could do very well early.
RJ Morgan – Arizona
6-2 200 S Crater
Morgan didn't have any offers, and landed Arizona… Give the kid credit as he didn't get a lot of attention prior and did a good job of getting himself out there… All league WR/S.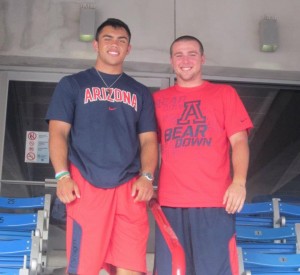 Nathan Halverson – Southern Methodist
5-11 175 CB Grant
Ranked as the top corner in Oregon for the 2013 class… Outstanding kid who's brother is on scholarship at PSU… Will head to play for June Jones and company.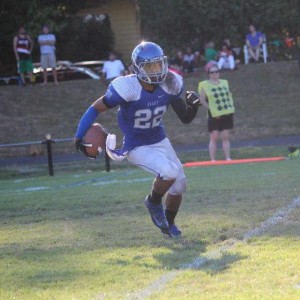 AJ Glass – Princeton
6-1 200 RB Jesuit
Went for over 3,500 yards and 50+ Tds in 1.5 seasons at Jesuit; Missed part of his senior year with an injury, but will go down as one of the best backs in Crusader history.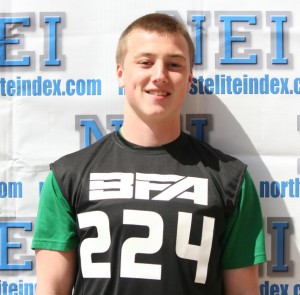 Sam Riddle – North Dakota
6-2 200 QB Century
Ranked OR's #1 Sr QB and a kid that lead the state in passing yards and Td passes with 37; Pacific Conference Offensive Player of the Year; Outstanding overall 3 sport athlete.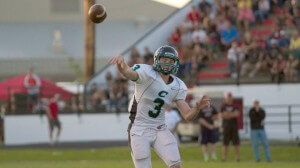 Mike Ralston – Montana
6-6 245 TE Sheldon
Upside is off the charts as he turned down BYU and San Diego St to go play for the D1-AA national power in Missoula. One of the state leaders in sacks, could be a D1-AA All American much like Strahm.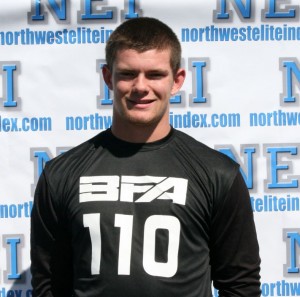 Matt Sommer – Eastern Washington
6-5 300 DL West Salem
OR's #2 ranked DL that had offers from 5 other D1 schools; Just a phenomenal kid that will be an all conference athlete at EWU; 3 year starter, 2 time all league kid at West.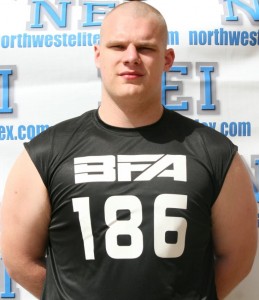 Austin Baird – Portland State
6-0 180 WR Marist
OR's #3 ranked WR behind Deshawn Stephens and Tanner Shipley; Phenomenal talent that was a two time Midwestern Conference POY going for 50+ Tds in his career.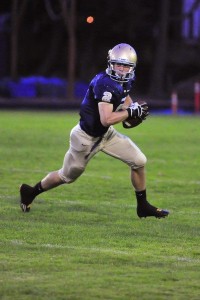 Austin Powell – Portland State
6-4 270 OL/DL Crescent Valley
Super talented kid on both sides of the ball… Very talented wrestler and uses that overall athleticism to his advantage when in the trenches.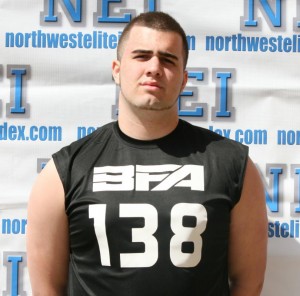 Lawrence Wilson – Princeton
6-3 205 WR Central Catholic
4.1 student that is abnormally smart and has legit size… Very impressive 2 years as a starter at CC going for over 1100 receiving yards and double digit receiving Tds in 2011-12.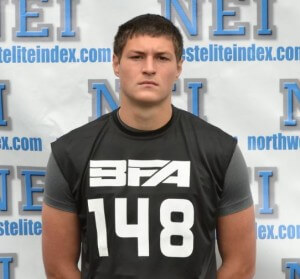 | | | | | |
| --- | --- | --- | --- | --- |
| Xavier Griggs | 6-2 | 220 | Central Catholic | (UC Davis) |
| Kendrick Bourne | 6-2 | 185 | Milwaukie | (Eastern Washington) |
| Chad Bach | 6-4 | 265 | Mt. View | (Portland State) |
| Justin Outslay | 6-5 | 280 | Salem Academy | (Portland State) |
| Ryan Brown | 6-7 | 265 | Jesuit | (Portland State) |
| Alex Sirois | 6-5 | 290 | Cenruty | (Portland State) |
| Bryan Bodon | 6-4 | 275 | Crescent Valley | (Portland State) |