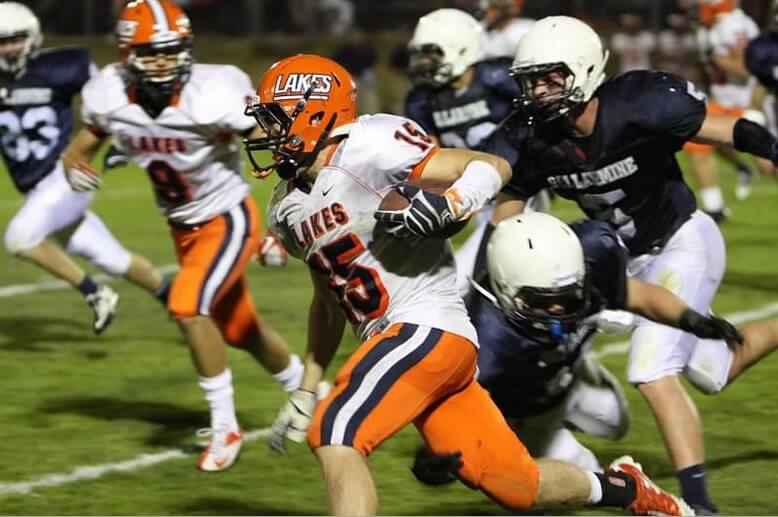 With a unique ability to score on almost every play, Caleb Lyons (5-9 170, Jr.) of Lakes will be one of the top returning players in Washington. He has the ability to play a variety of positions, and is the type of player any coach would love to have.
Weather it was rushing, receiving, punt return and kickoff return, Caleb Lyons scored 10 TDs, four different ways for the Lancers in 2012. About the only way you can score that Caleb didn't would be on defense where he finished with 27 tackles and 4 INTs.
He was voted 1st team All-SPSL 3A as a WR, DB and KR and was also 2nd team All-Area as a WR. Speaking to NEI longtime Lakes head coach Dave Miller says, "Caleb is very versatile as we have played him at WR, RB, QB, CB, OLB, KR, PR".
The part of Caleb I like most is his fearless attitude. Watching his film you will see he never avoids contact. That is something coach Miller is trying to change a bit. "He is very explosive in the return game and has a unique ability to make people miss and the strength to break tackles," Miller said. "I am working with him on not trying to run people over as much and making them miss more."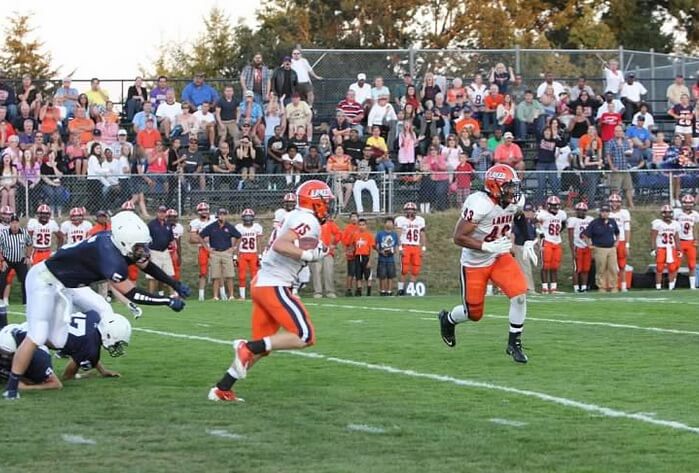 Caleb's abilities in the return game are some of the best in the state. Last season he finished with 4 TDs on returns, 2 each on kick and punt. Lyons averaged 28.8 yards per kick return and 16.4 yards per punt return.
Adding to his special teams yards, Lyons also had 36 catches for 337 yards and 13 carries for 127. All totaled Lyons would finish 2012 with over 1,100 all-purpose yards on an offense featuring two WRs that signed with D1 colleges.
One specific thing that coach Miller lauded about was the leadership abilities that Lyons shows. "He was one of our team leaders last season and will stand up for what is right and let everyone know how things need to be done". Miller continues, "He works extremely hard and sets a great example every day."
Lyons has spent a few weekend working at our Elite Events in Bothell and has been very impressive. His route running is some of the best and the events and very rarely does he not reel in a pass headed his way. The hard work this offseason will help Lyons come the start of next season where he will be the focal point of the Lakes offense that loses their QB, two WRs and two RBs.
That hard working mentality doesn't stop when Lyons leaves the football field. Last semester he finished with a 3.3 grade point average and is a kid that no coach has to worry about making the grade.
Lyons is my type of player. He is tough as nails and outworks his opponents. I have nothing but great things to say about Caleb as a player and as a person. I look forward to seeing him at our events and in the 2013 season.